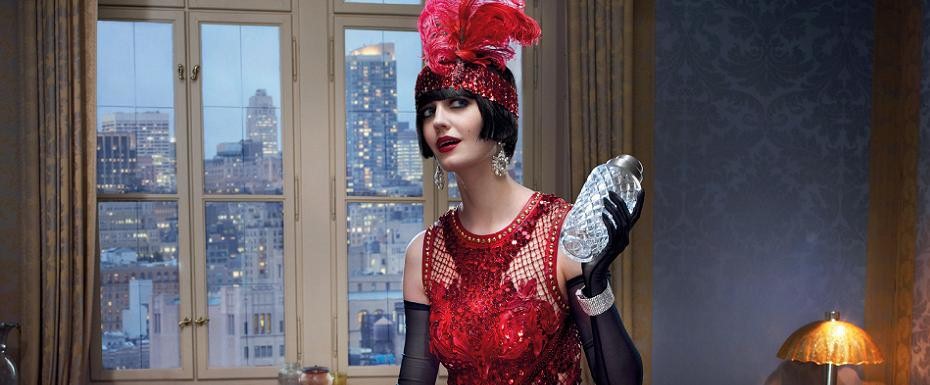 June's spectacular 20s fashion outfit is one of my most favorites among the 12 looks featured in the limited edition Campari Calendar 2015 starring Eva Green. 
Inspired by the vivid 1927 Paris, the look evolves around a daring red silk cocktail mini dress with rhinestone and metal fringe embroidery by Versace, styled with Swarovski jewellery, long black gloves, T-strap open-toe stilettos and an extravagant red feathered headpiece.
It's this spirit of wealthy, fashionable socialites of the era that is captured in the Boulevardier cocktail.
[Click to view backstage images and video from the photo shoot]
During Prohibition, some of the best American bartenders fled the bars and hotels and made for Europe, particularly Paris. The legend says that one of them, Harry MacElhone, who had been a barman at the Plaza in New York, moved to Paris and created this cocktail at the New York Bar where he worked. He later bought the establishment, renaming it as Harry's New York Bar.
Harry published the recipe for the Boulevardier in his book Barflies and Cocktails in 1927.
Barflies and Cocktails by Harry McElhone, David Wondrich (2008) Hardcover

At that time, writers and members of the artistic community flocked to Parisian bars. Their literary and artistic conversations were accompanied with cocktails, served in the American style, but with European ingredients. It seems to be for this reason that some new cocktails were given literary names, like The Boulevardier.
This was the favourite drink of Erskinne Gwynne, editor of the magazine "The Boulevardier" and it was most probably Gwynne who invented the drink or, at least, was closely involved in its creation.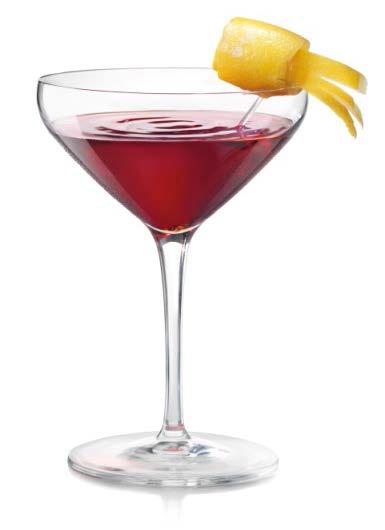 THE BOULEVARDIER
cocktail recipe
– 2 parts (1 oz) Campari
– 2 parts (1 oz) red vermouth (Campari recommends Cinzano
Rosso or Cinzano 1757)
– 3 parts (1, ½ oz) Bourbon Whiskey (Campari recommends Wild
Turkey)
Pour all ingredients into mixing glass with ice cubes. Stir well and strain into a chilled cocktail glass. Garnish with lemon twist.
*enjoy responsibly!
For more vintage fashion and historic cocktails see also:
February's Cocktail and Outfit