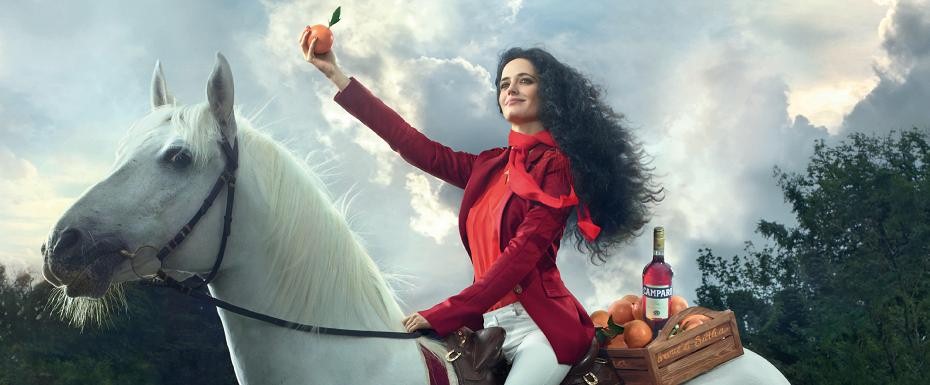 April's look for the limited edition Campari Calendar 2015 starring Eva Green is inspired by the story behind the famous Campari Orange cocktail, invented in Italy in the 1960s.
In this shot, the actress has adopted an equestrian style, wearing an outfit by Versace.
[Click here to view backstage images and video from the photoshoot]
The cocktail Campari Orange was originally named after Garibaldi, an Italian soldier who fought for the Italian Unification Movement (1860), and made particular reference to his landing in Sicily. As the Campari is from Milan and the oranges are from Sicily, the cocktail represents the unification of north and south Italy.  The colours are also reminiscent of the red uniforms of Garibaldi's men, and the Sicilian oranges.
Photo by Julia Fullerton-Batten
Starring: Eva Green
Outfit: Red two-button silk cady suit with golden metal fringe epaulettes and golden metal military buttons, Versace Shoes: Michel Vivien "Firenze" Boots in Peacock Blue and Brown Calf Leather
Cocktail: Campari Orange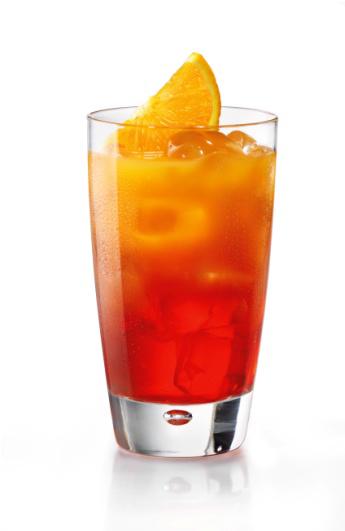 CAMPARI ORANGE:
– 1 part (1, ¼ oz) Campari
– 3 parts (top) orange juice
Pour the ingredients into a tall glass filled with ice. Garnish with a slice of orange.
*enjoy responsibly!
See also:
February's Cocktail and Outfit