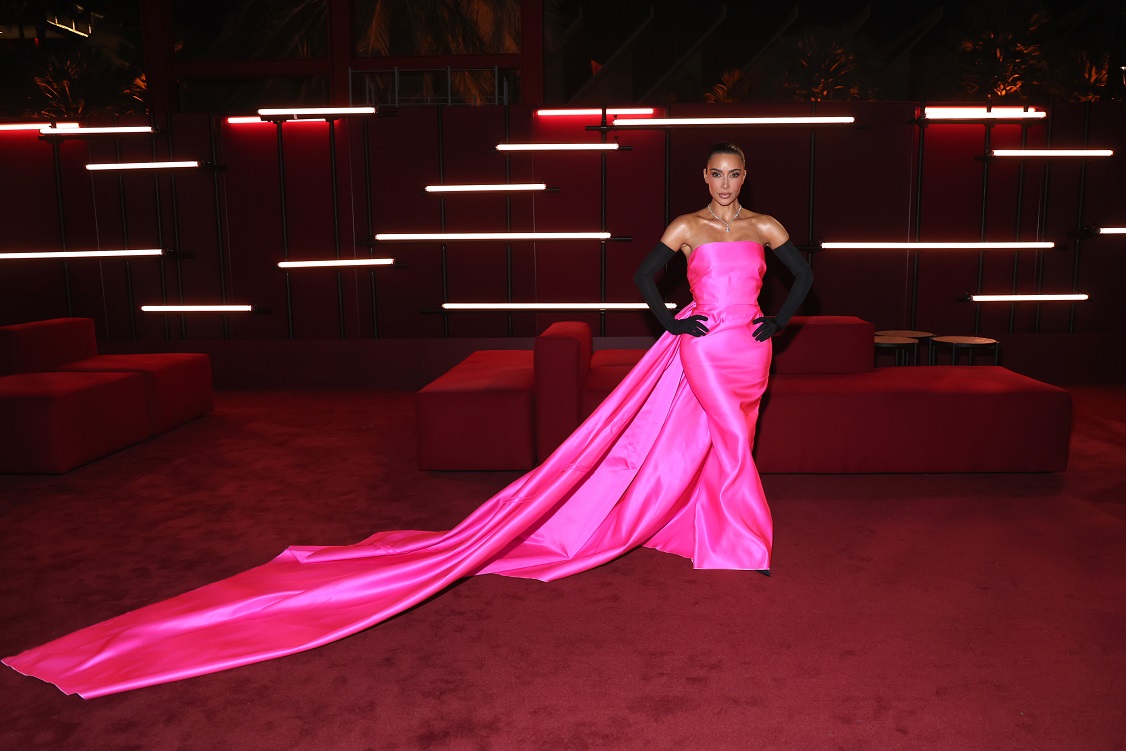 Kim Kardashian could pass for the brunette Barbie, seen in the spectacular pink gown that she sported at the 2023 Art+Film Gala of the Los Angeles County Museum of Art (LACMA) on Saturday, November 4.
The eldest -and most famous- of the Kardashian sisters was among dozens of A-listers attending the prestigious event, which raised more than $5 million to support LACMA's efforts to make film more central to the museum's curatorial programming, as well as its broader mission.
Kim Kardashian in pink gown with trail
Kim Kardashian's outstanding evening look reflected old Hollywood glamour and was, dare we say, one of the most classy and flattering outfits that the reality TV star has ever donned – at least from that we've seen her in at official appearences.
Her spectacular pink dress was strapless, with an open back and accentuated waist, featuring a long trail – like the ones we usually see in bridal – gathered around her lower back.
The long black gloves that she matched the dress with, enhanced the elegance of the design.
Styling her hair in a ponytail drew even more attention to the dress's emphasis on bare shoulders and added to the symmetry of her curvy figure.
Her makeup was Kardashian's signature bronze nude, which poses a glamorous, yet safe and elegant choice.
Like other celebrity guests at the event, upon her arrival Kardashian was photographed in front of Chris Burden's majestic Urban Light art installation at the museum's entrance on Wilshire Boulevard, producing one of the most striking images of the evening.