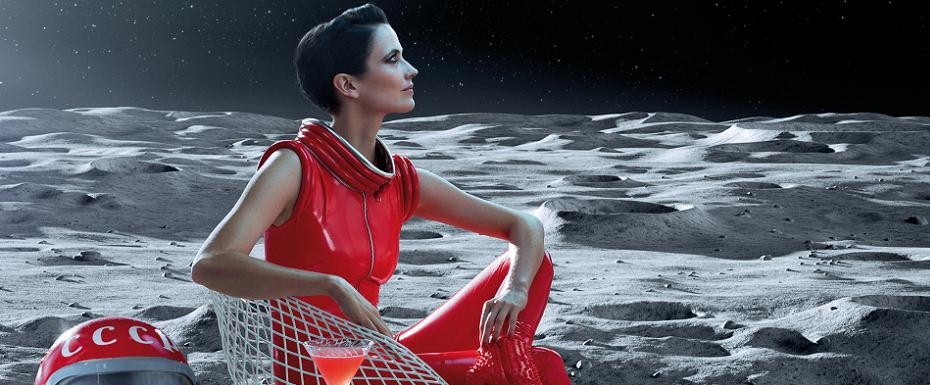 July's outfit for the limited edition Campari Calendar 2015 starring Eva Green is inspired by Sputnik, the famous space programme of the Russians launched in 1957.
Eva Green is wearing a custom made vinyl piece complete with a pair of Christian Louboutin spikey ankle boots in this futuristic space fashion editorial.
[Click to view backstage images and video from the photo shoot]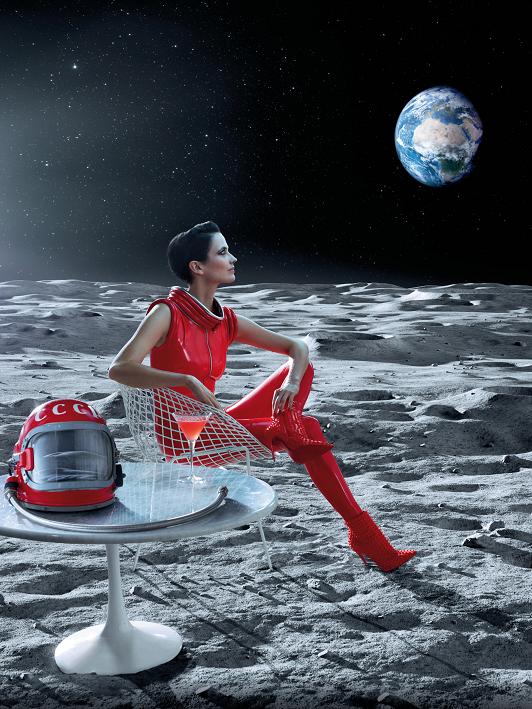 Photo by Julia Fullerton-Batten
Starring: Eva Green
Outfit: Custom made
Shoes: Christian Louboutin Snakilta Booty in Corazon Nappa Leather and Tone on Tone Spikes
Cocktail: Sputnik
Created by the head barman of the famous Hotel De Paris in Monte Carlo in 1957, the Sputnik cocktail was made to mark the visit of a Russian diplomat, using vodka to celebrate the start of the famous Soviet space programme. In October that year, the Russians had put into orbit the first artificial satellite called Sputnik.
Sputnik means friend of travel – so if you love travel as much as I do, what a better idea than to raise a toast with this cocktail on your next journey.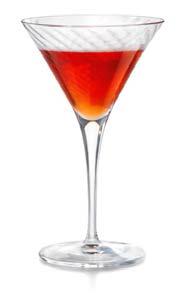 SPUTNIK
cocktail recipe
– 2 parts (1 oz) Campari
– 3 parts (1, ¼ oz) Vodka (Campari recommends SKYY Vodka)
– 1 part (1/2 oz) Triple Sec
– 2 parts (1 oz) sweet & sour
Shake well all the ingredients with ice, than strain it into a chilled cocktail glass.
*enjoy responsibly!
For more vintage-inspired fashion and historic cocktails see also:
February's Cocktail and Outfit