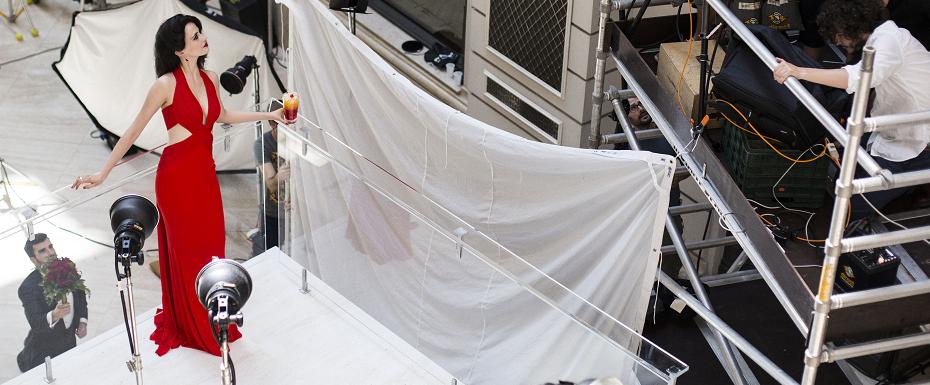 Campari's 2015 Calendar titled Mythology Mixology is a fashion-meets-passion, travel-through-time panorama starring French Swedish actress Eva Green.
Before I share with you the astonishing final pictures by photographer Julia Fullerton-Batten, I thought it would be also interesting to take a glimpse at the behind the scenes video and pictures by Francesco Pizzo to get us into the mood and ambiance of the conceptual photoshoot.
 *Enjoy Campari responsibly!