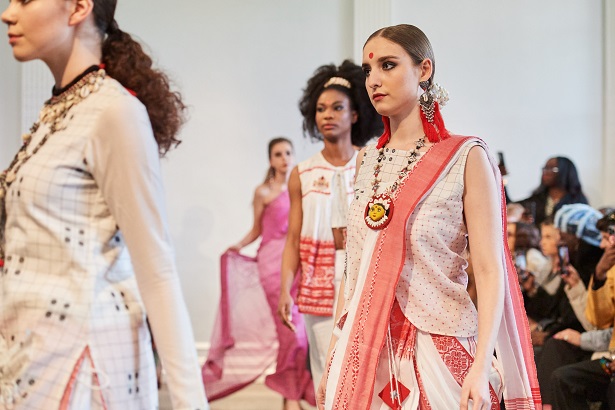 The Graduates of Hamstech University partnered with the Graduate Runway initiative to showcase multiple designers from South India on the first day of London Fashion Week. 
The Vogue Spectra collection, which was presented on the catwalk, ranged from sparkling statement dresses to explicit casual wear, all standing out for their design confidence and creativity.
Elegant dresses, chic jumpsuits, glamorous sarees, skirts, trousers, vests and cropped tops, designed by emerging designers from India, were crafted in the finest fabrics and with perfect attention to detail.
Headquartered in the city of Hyderabad, Hamstech University is renowned for its 30 years of industry experience and has been a consistent pioneer in fashion education and innovation in India.
"The University's ethos is built on nurturing young talent, allowing them to grow and evolve with the support of professionals," the show's Press release notes.
This is the first time that Graduate Runway is hosted in London.
A stage set for the next big names in fashion, Graduate Runway brings together fashion students and graduates from around the world, offering a platform to showcase their creations at an international level in a new host city every season.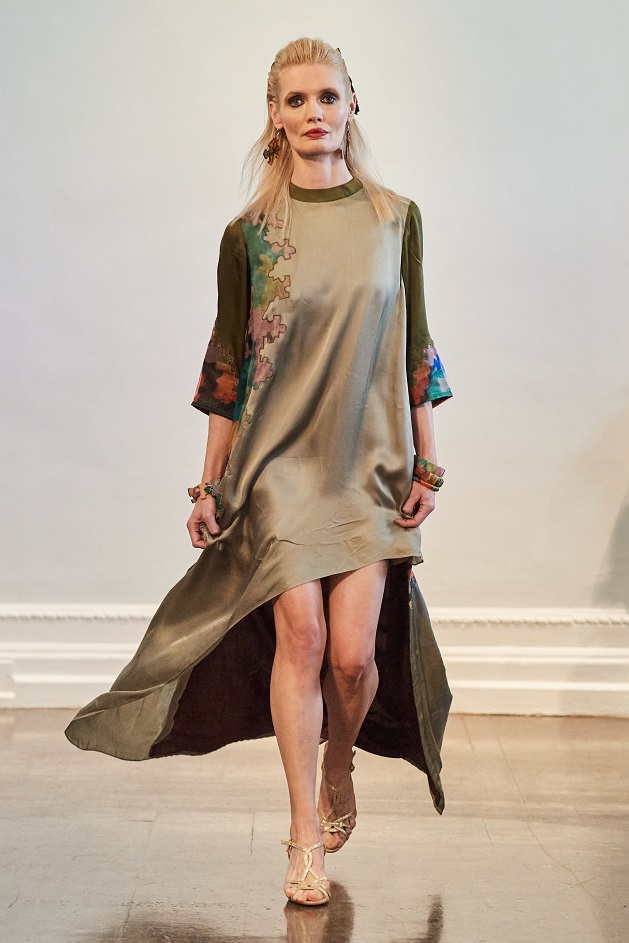 "This unique initiative sees industry meet education, providing the future generation of fashion designers a global launchpad to get discovered and acknowledged at an early stage of their professional journey," the Press release concludes.