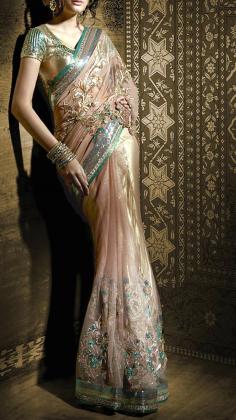 Last August, I published an article about a sari draping workshop in London, hosted by contemporary Indian fashion e-shop, Strand of Silk. Since I had promised you a video from the workshop, many readers contacted us in the following weeks to ask about it.
Unfortunately, I was abroad on that day, so I didn't have the chance to attend the event and make my own video as I usually do. Although, the owners of Strand of Silk were kind enough to make a sari draping video for sari freshers.
You can watch it below, then run through the many luxurious sari styles on Strand of Silk to find the sari you want to experiment on.
As about me, a good friend of mine just came back from their trip to India, bringing me a wonderfully delicate sari in an exotic coral shade as a gift. It's so beautiful, I will be certainly trying the sari draping experience sometime very soon and let you know in pictures how I ended up wearing my newly acquired fashion treasure.
Watch the video to learn how to wear a sari!
[youtube]http://www.youtube.com/watch?v=-EU6ACLjiQY[/youtube]