All eyes were on Kate Middleton during the Cambridge's India tour in April, as fashion enthusiasts from all over the world turned to the always elegant Duchess of Cambridge for some fresh regal style inspiration.
Among the dozens of astonishing dresses that the Duchess wore in India, most of them made by Indian designers, I am focusing on this particular dress below -a tunic, Jaipur-inspired dress from Anita Dongre's Love Notes summer collection- for a number of reasons.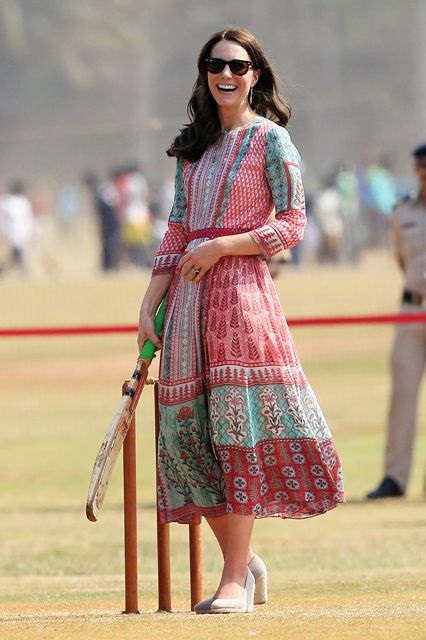 The first one is the obvious; the dress is absolutely stunning, thanks to its flattering design and its visually captivating blend of original, ethnic-inspired motifs in earth shades of red and mint.
The second reason is comfort; it is no coincidence that the Duchess chose to wear this dress for a day on the cricket field. The free-flowing design and the lightweight viscose georgette fabric are what makes it perfect for those hot summer days when we are constantly into the move, feeling extra active, euphoric and energized from the good weather. In this case, it gave Kate Middleton plenty of freedom of movement to really get into the game -which she most definitely did, as evidenced by the many photos of her laughing and jumping that have circulated in the Press. And we girls can understand that, as we know that we don't enjoy being in tight and uncomfortable dresses, especially during summertime.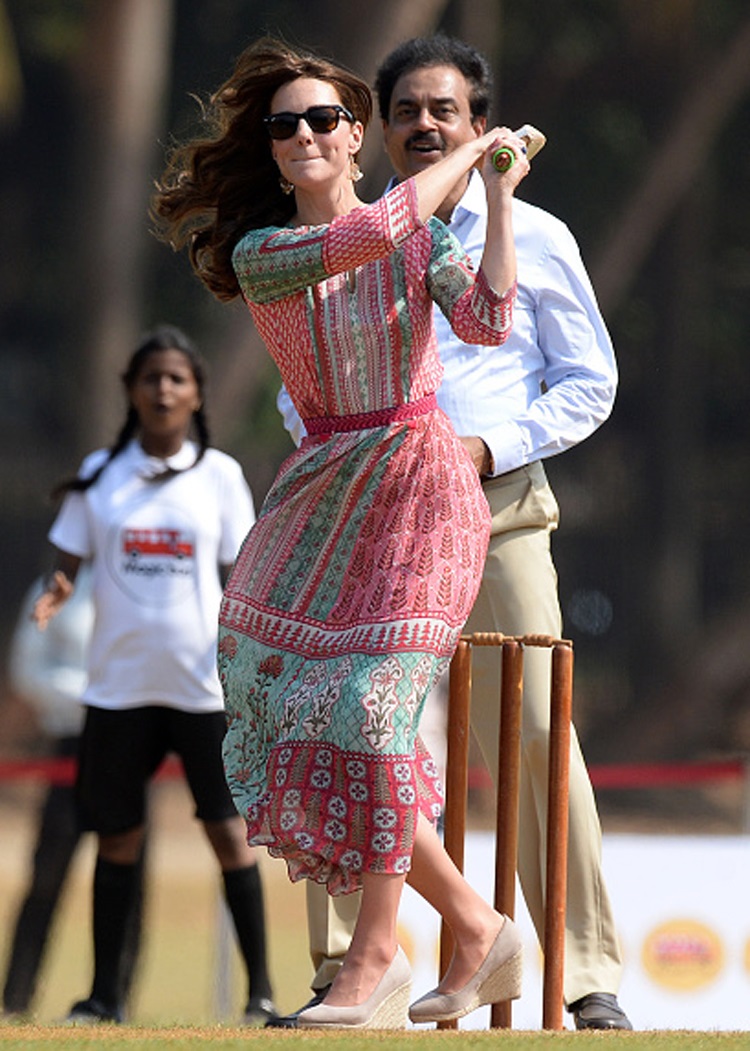 Another reason is how wearable and easy it is to style; although its busy motifs, colors and patterns might seem intimidating at first, this is exactly what makes the dress so easy to wear. This eye-catching dress is a fashion statement in itself – therefore, no need to add anything but a pair of wedges in a neutral shade and you are ready to go.
Last but not least, the dress is really affordable for a designer piece and makes a great timeless investment for your summer wardrobe.
And here comes the best part. Did I tell you I managed to spot it online?
The royal Anita Dongre Tunic dress is available to buy here.
*all pictures in this article are a courtesy of Strand of Silk