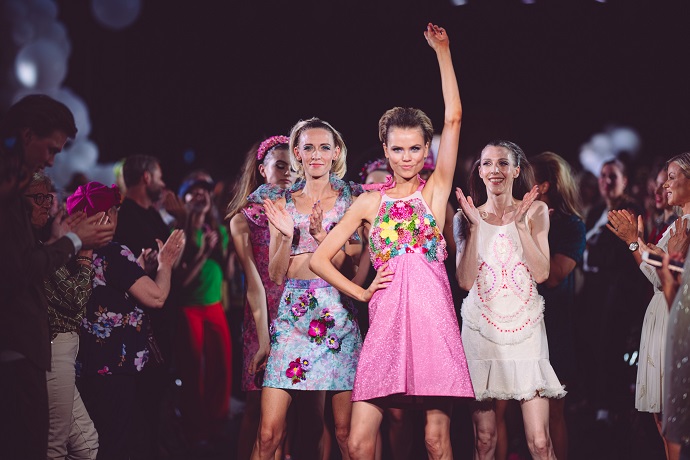 Scandinavian fashion designer Fam Irvoll, known for her fun and playful womenswear, revives the fashion splendour of the 1960s with her fabulously kitschy collection this summer season.
[Photography by Anton Soggiu – Make-up by Linda Wickmann]
Rich in textures and contrasts, the collection makes the best out of a vibrant color palette, enhanced with frills, embroideries, and crystal embellishments bound to bring out our inner sparkle.
As Irvoll says, her SS22 collection takes inspiration from the buzzing vibe of 1960s New York; The Factory, Andy Warhol and Edie Sedgwick.
The limited, signed and numbered collection is available for purchase, made-to-order, through her e-commerce website.
So far in her career, the Scandinavian designer and TV personality has dressed the likes of Lady Gaga, Beyoncé, Nicki Minaj, Marina & The Diamonds, Rihanna, Pixie Geldof, Katy Perry, Tyra Banks, Paloma Faith, Lily Allen, and Jessie J.
Irvoll's next fashion show will take place at Oslo Runway, Norway's fashion week event running August 23-28.