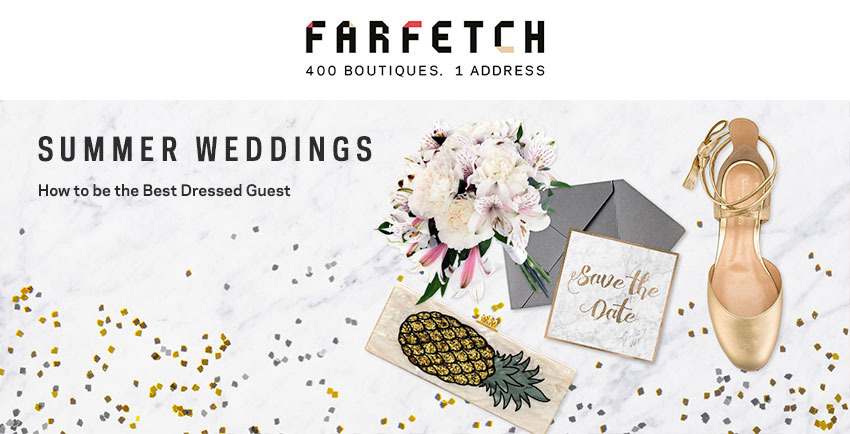 The wedding season is here and we all are familiar with how that gives us ladies one of our favorite excuses to dress up and be fabulous.
However, we should always keep in mind that the special occasions style for summer wedding guests depends greatly on the whereabouts of the ceremony; for example, a beautifully adorned long sparkling gown or your favorite designer stiletto heels might not look as great a sartorial choice at a beach wedding.
Therefore, your wedding guest look should be rethought and reassessed in the context of the general environment of each and every ceremony. Ask yourself questions such as, will the wedding take place in an urban or rural environment? Is the party booked at an enclosed space ballroom or at an open-air space? And, is that open-air space part of a posh and sophisticated venue, such as a private club's terrace, or casual, such as a home garden?
Only when you answer those questions will you be able to make the correct fashion choice that will help you stand out for all the right reasons at any summer wedding, from The Hamptons to Hawaii.
Dont't worry too much though – the following summer wedding looks cheatsheets, courtesy of high fashion e-tailer http://www.farfetch.com, will make it easier for you to suitably adapt your summer wedding style to each of five different wedding occasions.
1.
High-end Seaside Resort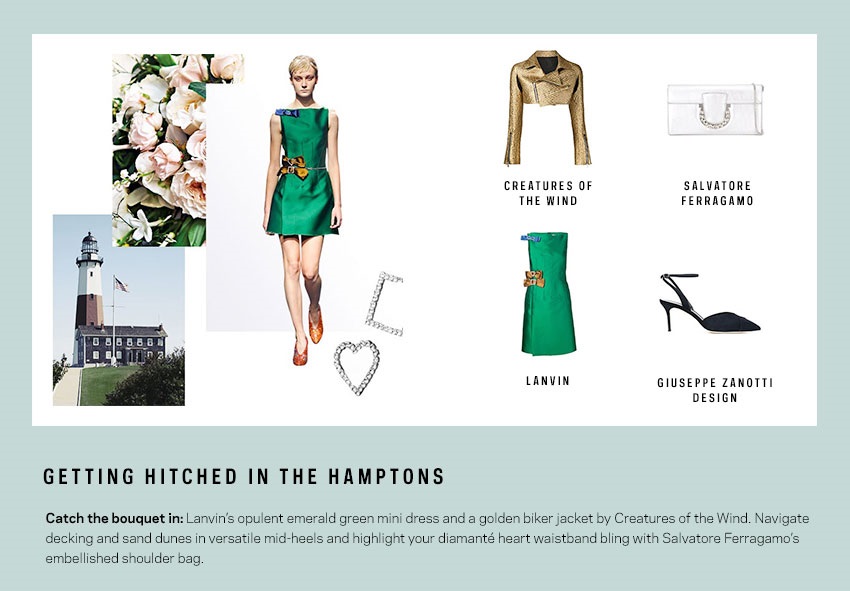 2.
Ballroom Celebration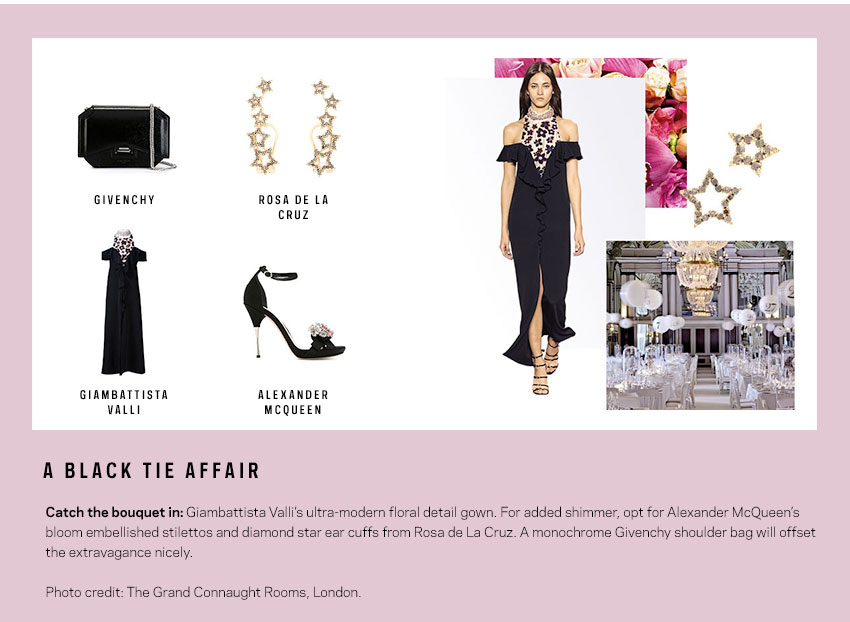 3.
Beach Wedding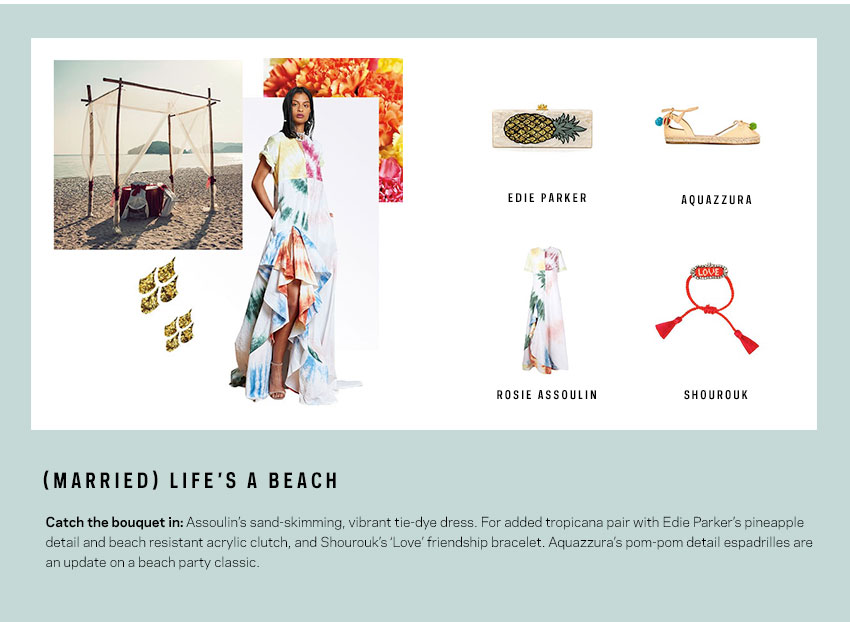 4.
Urban Ceremony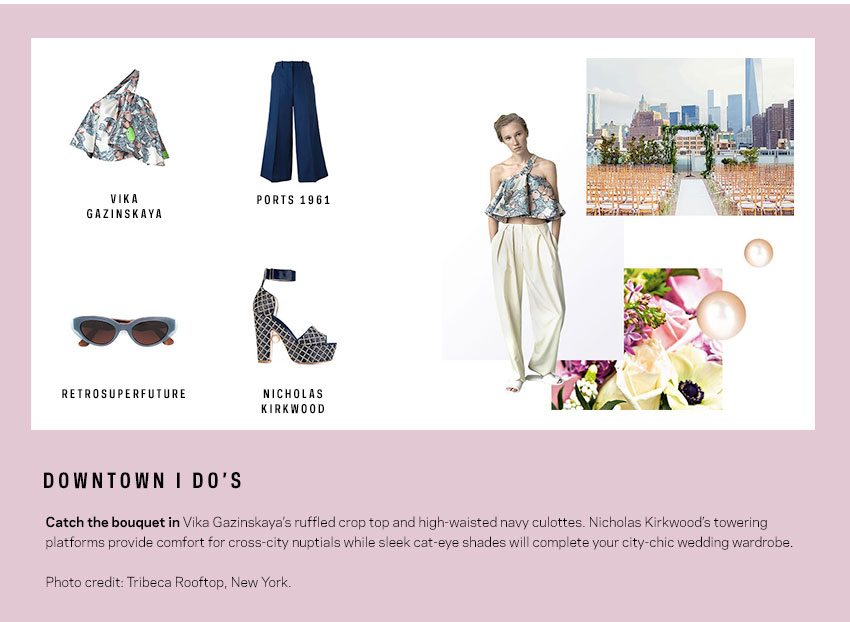 5.
Romantic Countryside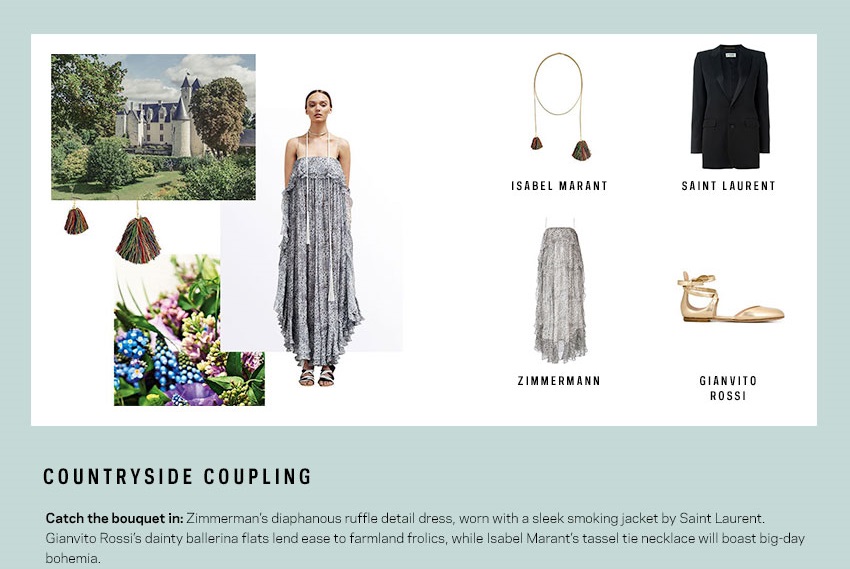 Click here Farfetch.com (US)
 to shop the styles!
Style Tip: If, however, you somehow end up to find yourself wearing high heels on -literally- unsuitable grounds at a wedding party, you might find useful to have a pair of this miraculous little gadget in your purse; heel stoppers
 might just save the day!