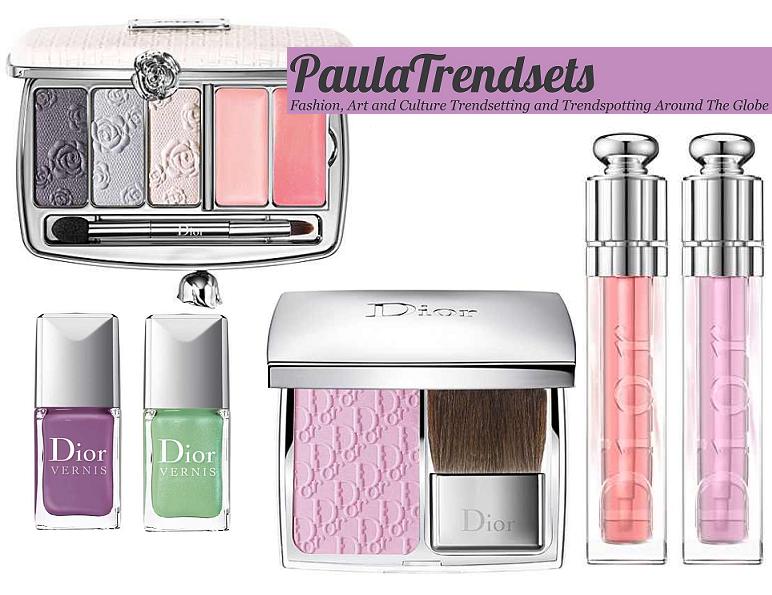 A few weeks ago I interviewed make-up artist Maria Thompson of GlossVibe.com on the makeup trends of the season, for my program "Fashion Paulice" on euGreeka radio, only to find out that makeup tends to follow more of a few fixed aesthetic rules, rather than season trends.
Have you ever wondered what make-up would go best with your pastel spring outfits? Or with your favourite summery ocean blue dress? Or even with that fab red dress that makes you feel gorgeous?
Find out about all the above and more, in the interview that follows.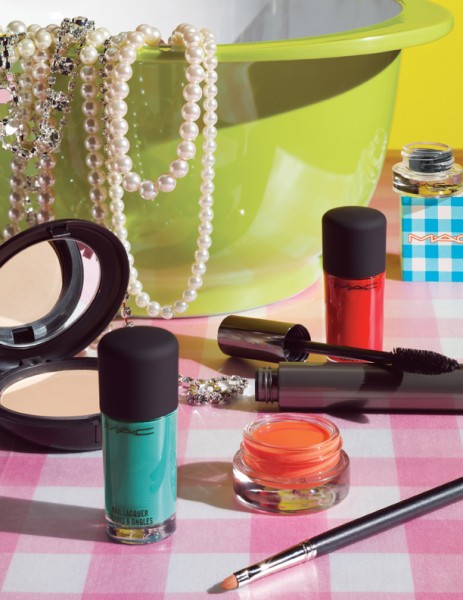 – Which are the latest trends in make up this season?
– The latest trends for 2012 in beauty are beautiful pastel colors like pink, pastel green, mauve, lilacs, light blue, even bolder colors like fuchsia, bright orange on the lips… We've seen a lot of bright lips on the catwalk. Generally really beautiful rainbow colors that really beautify the face.
 – We'd say that it goes with this season's trend in fashion, which is pastel colors there as well. The make-up should be in the same shades with the clothes that we are wearing, or should we play with different shades in our make-up?
– Generally, we've seen pastel colors everywhere, it's true, in clothes as well, but I personally wouldn't recommend using a lot of pastels together. Meaning, I shouldn't do it, if someone wears a lot of pastel colored clothes, I wouldn't use the same colors in make-up. I would use something to create a contrast. That is more fashionable. It would be too much if we used too many pastels in the same color family. So for example, if somebody wears a light pink or green, let's say, which is really in fashion right now, I would go with maybe a bronze look on the face. I would go with a pastel look on the face if the clothes were more minimal in colors. I like contrast. I don't like everything to be perfectly matched, when it comes to make up and clothes. I would use the trend to focus on one feature, either the face or the body.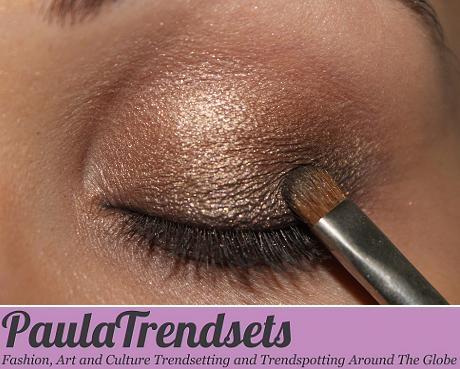 – Blue is a very summery color that we see in fashion almost every SS season. What would be the ideal make up for a blue-dominated outfit?
– I would pick either, for an evening look, a really bold red lip, which would make it more classy, more elegant, or again I would go with a bronze face with a blue dress.
– Both for light and dark blue?
– For light blue I would go with the bronze, for dark blue I would go with the red lips. That's how I have it in my mind. You know, people have different taste, so you are free to experiment with make up. There are no real rules when it comes to make up, just a professional point of view and how I see it.
– Red clothes are also tricky for makeup.
– There is a sort of a myth that says that you shouldn't combine really bold red lips with a red dress. I don't want to use the word that they say about that look…
– So it's only a myth?
– For me, it is, because it depends on the personality of the person and how she wears it. It really comes with the personal style of the person and how she will carry it. It depends. If you wanna look classy and you have that air, it's not gonna look bad on them. If you wanna be more daring, it's gonna show.
– What other color would go well with red clothes for somebody who wants to keep more of a low profile?
– I would go with more neutral colors. I would pick maybe a light beige, a pearly beige for the eyes, something more subtle let's say, with some mascara to enhance the eyes. I would still enhance the eyes. Then maybe go with a nude lip and some nice peach color on the cheeks, so the focus would be on the dress. Like I said before, I don't like too much of one thing all over.
– If we had to invest in one and only lipstick for this season, what shade would that be? Pastel, coral, something bolder? What would be your choice?
– I would pick a very bright coral with pink undertones. Not really orange. A true coral with a matte finish. I wouldn't choose a pearly finish or  too shimmery for the lips, as it's a bit outdated at the moment. We've seen more matte finished lips and coral was all over the place on the catwalks, so I would go with a coral lipstick.
– Do you have a specific product in mind?
– The latest collection by MAC Cosmetics, which is called "Shop MAC, Cook MAC", has some beautiful shades and the one that stood out for me was the one called "Watch me Simmer". It's a really bright coral and it's the lovely one that you're wearing right now!
– That's right!
– It's very very nice and it looks good on you by the way!
– Thank you! Some professional advice for all women listening to us today?
– Be yourselves, feel beautiful, don't feel that you have to follow the trends A-Z. Do what suits you and your personality and feel comfortable with what you are doing with your face. If you are not feeling comfortable and you do something just because it is fashionable, it's not gonna look good. The most important thing is to feel comfortable with what you're wearing, whether it's clothes or accessories, and the same goes for make up. This is my biggest advice.
– Where can we read all your beautiful advice on a regular basis?
– I've just created a blog which is dedicated to beauty and make up exclusively. It's called GlossVibe.com. I'm posting a lot of tips and tricks that I've learnt along the way being a make up artist, and also review a lot of products that are launching.
– I must say that I am very glad because you started your blogging experience from PaulaTrendsets, where you started sharing your make up tips from the bronze smokey eye look, if I recall that correctly.
– That's correct! It was a look I did on a really good model. She was very willing and happy to do it because we love your blog and we read it very regularly. On that post, we created a very basic bronze look that everybody can recreate. Actually, if they go to your blog, PaulaTrendsets, they will see all the steps. It is very easy to follow and re-create by themselves.
– For more, visit GlossVibe by Maria Thompson.