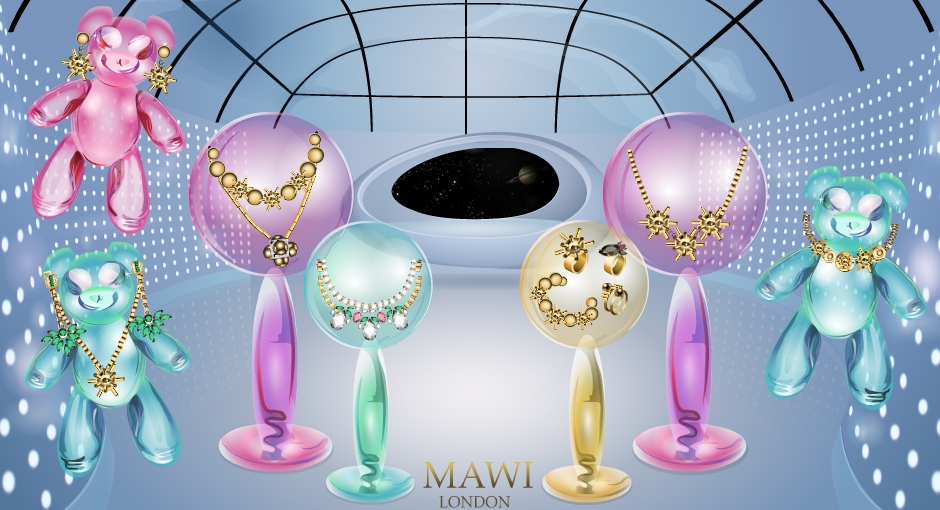 London based luxury jewellery brand MAWI has joined forces with Stardoll.com, the world's leading virtual destination for girls and teens. The innovative website has established a remarkable online environment for those who enjoy fame, fashion and friends.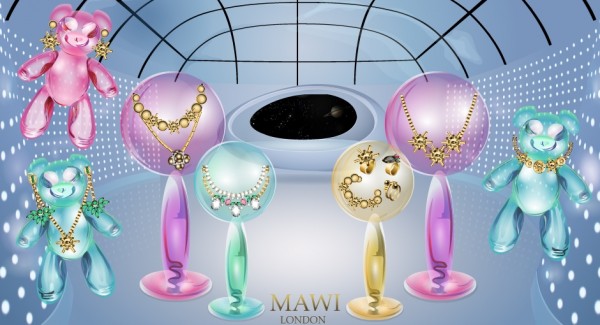 The platform allows users to create their own 'MeDoll' to dress and style from a selection of virtual stores.
Launching on the 25thof April, the virtual MAWI boutique will be accessible to the Stardoll community of over 130 million active users worldwide. The store will offer three floors of MAWI designs for users to browse, try on, and buy with the community's virtual currency.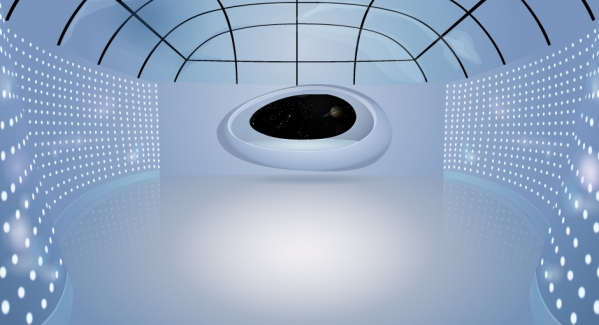 The boutique's unique theme centres on the idea of a space-age weightlessness in which balloons and teddy bears float throughout the futuristic store. Playing on a hyper modern concept, Mawi's Stardoll boutique will feature three floors of sweeping architecture highlighted with a large window displaying the galaxy beyond. Each floor of the store offers a slightly different concept, with bubblegum inspired fittings, leading to floating teddy mannequins, bubbles and clusters of balloons housing the luxury collections. The first two floors are accessible to all Stardoll users while the third floor will be exclusive to Stardoll's premium subscription Superstar members.
The theme for the virtual space was conceived by Mawi herself, reflecting on her fun and whimsical interpretations of design. The virtual fittings draw inspiration from the opening of the MAWI flagship store in London which was filled with teddy bears, balloons and gumball machines, imitating the nostalgia and playful imagination of the brand. Mawi Keivom, Creative Director, says "Working with Stardoll is a unique and fun opportunity to share the brand's personality with a young community. We're very excited to see how they connect and interact with the brand online."
More on Mawi of London:
Mawi of London's iconic themes revamped for A/W 2012
Mawi of London gets "Pretty Tough"
Mawi of London collaborates with Disney Couture
Watch Mawi's videos on PaulaTrendsets' Web TV