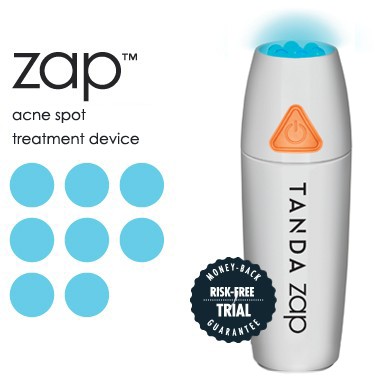 The news I am bringing to you today come all the way form the USA and refer to an aesthetic problem concerning tens of millions of people around the world, especially the younger ages; ACNE.
Beauty brand Tanda has presented an innovative device which combines 3 of the latest technologies, with amazing results and no side effects. The device named as Tanda Zap channels blue light onto the spots, leading to the production of oxygen singlets which attack the bacteria responsible for acne. This action frees the pores from sebum within a maximum 24 hours from application. At the same time, sonic vibration increases microcirculation at the area to reduce swelling and inflammation, gentle warming caused by blue light  opens pores so that more acne bacteria are exposed to the phototoxic oxygen singlets that lead them to self-destruction.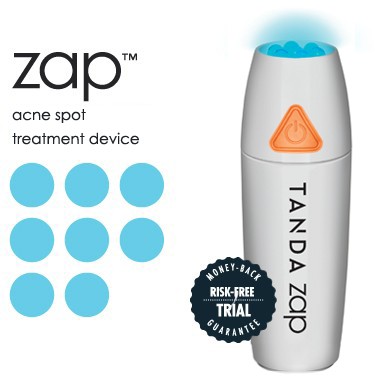 The device is safe to use and its pocket size allows you to always have it with you.
Given the opportunity, I collocate an interesting graphic, showing the history of skincare from ancient years until today, the importance of a healthy skin to the body and 4 exercices for the daily toning of your face muscles.
Via: Tanda Skincare