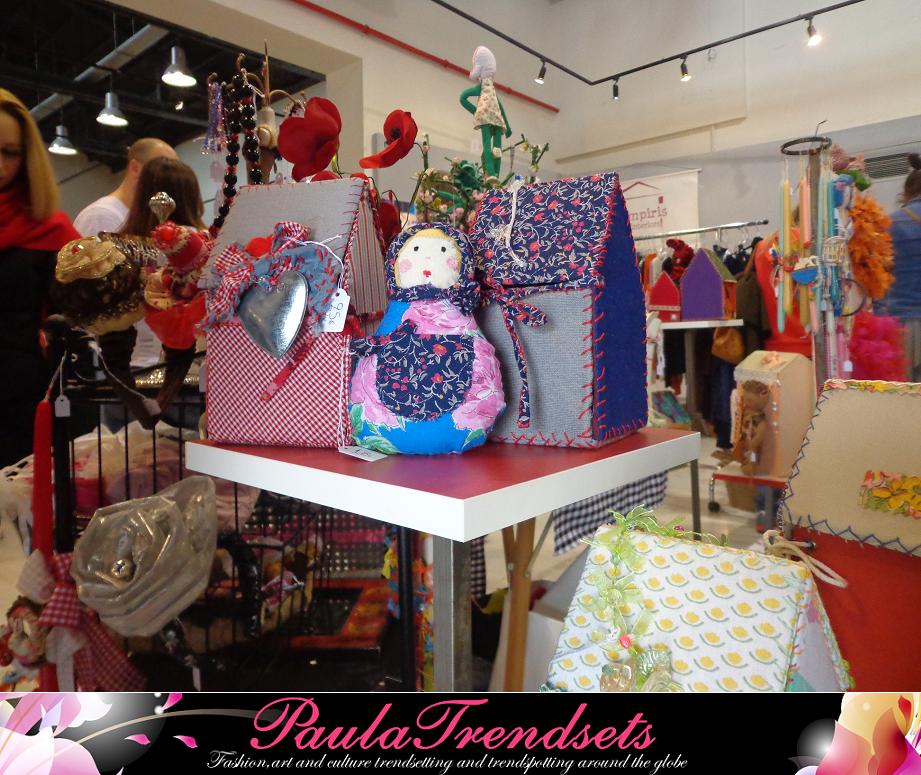 It was exactly a week ago… when we met you at The Meet Market.
We were pleased to meet you, listen to you, and finally get to know you at the 2-day event that marked the launch of our e-shop.
We do thank you for all the appreciation we received for the wonderous and unique handmade items we have presented; the best-selling Little House Boxes, The Egg Family brooches, the colorful Dolls from recycled fabrics, the Poppy and Cupcake Headpieces, all by Jenny Kalyva, earrings and necklaces from the PaulaTrendsets Collection, the shimmering gold shawls and transparent tulle and mesh dresses by Eleni Kyriacou.
While we are re-stocking our e-shop with more, fabulous, one-of pieces of fashion and decorative art, stay tuned on PaulaTrendsets or like our Facebook page http://www.facebook.com/pages/PaulaTrendsets for future updates!
Looking forward to meet you soon again!
xoxo
Paula & Francesca