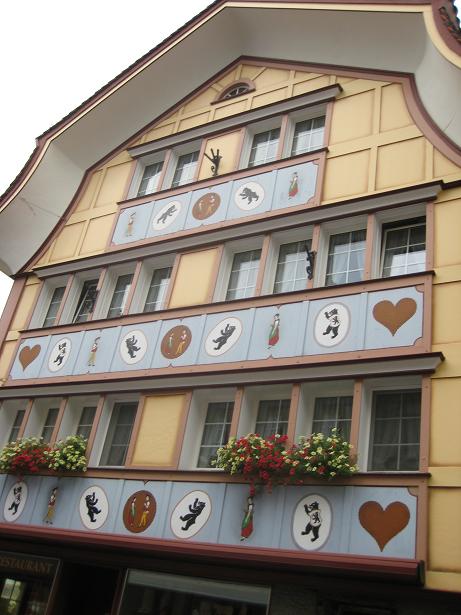 by Lily Tsoni
What about a day trip to the small, beautiful market town of Appenzell, in the Northeast of Switzerland, on your way to your final destination via Zurich?
You simply need to choose a connected morning flight to your final destination via Zurich, that arrives  at the airport of Zurich no later than 10.00 a.m.. Follow the signs to the trains and leave your hand luggage -if any- at the lockers opposite the tickets office; buy  a return ticket to Zurich Central Station (Hauptbanhoff). Duration: about 15'.
There, on the ground level ask for a return ticket to Appenzell.  Choose a direct train or a train with no more than one change. Ask for the platform of your train and remember: trains in Switzerland are always on time! You should arrive to Appenzell after 1h and 30' more or less.  Enjoy the panoramic views, picturesque small villages, farms, the absolute green of the meadows, the fog that comes softly among the small forests of the alpine foothills to complete the scenery, the famous Swiss cows! And at the end of the route, you are in the charming APPENZELL!!!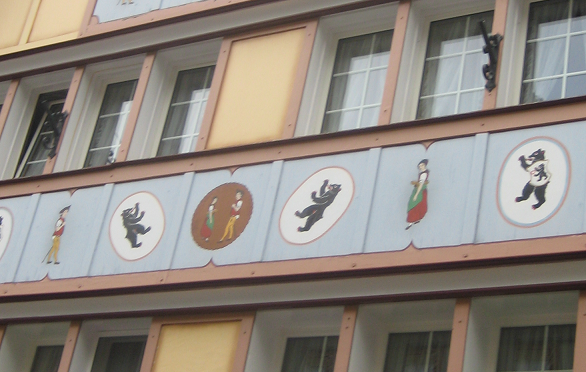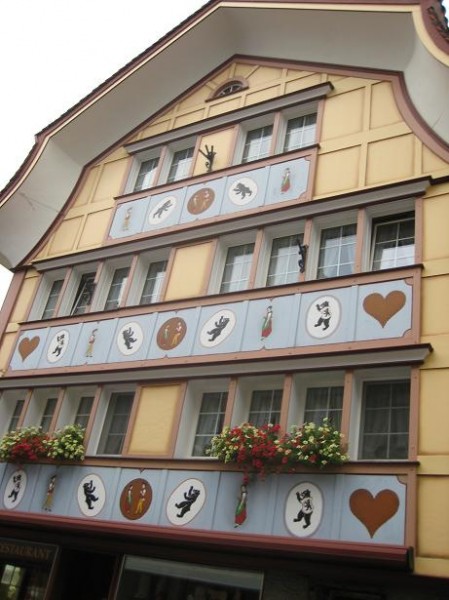 The canton of Appenzell is a unique canton with living traditions, in the middle of green meadows and by the gentle hills of the Alpstein.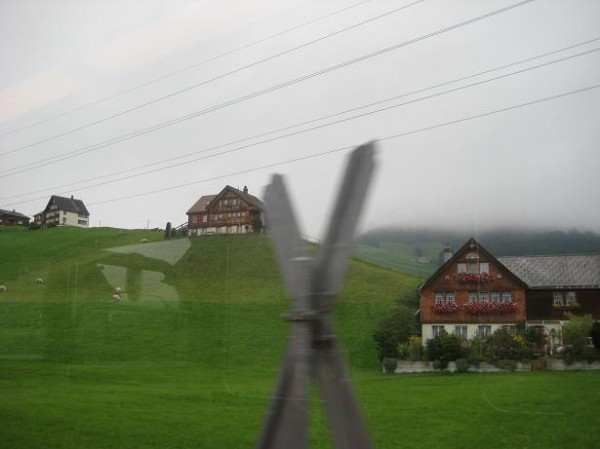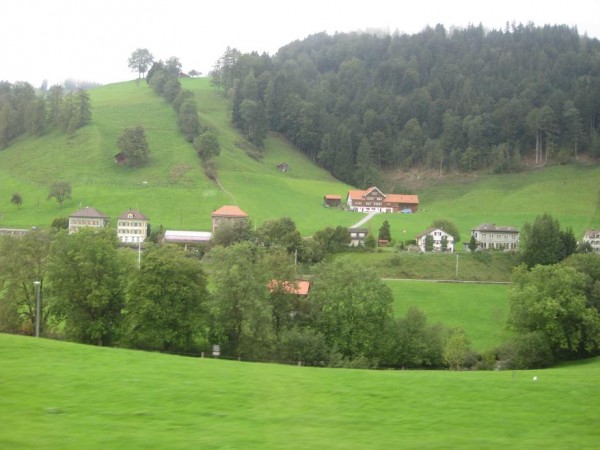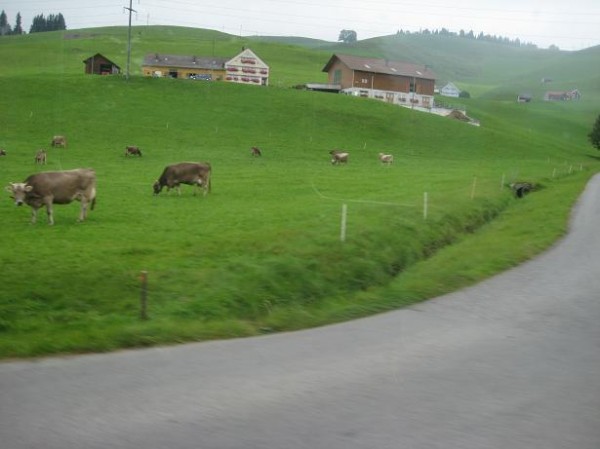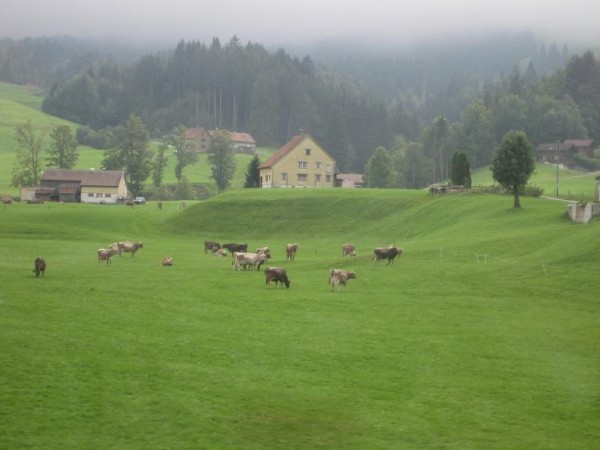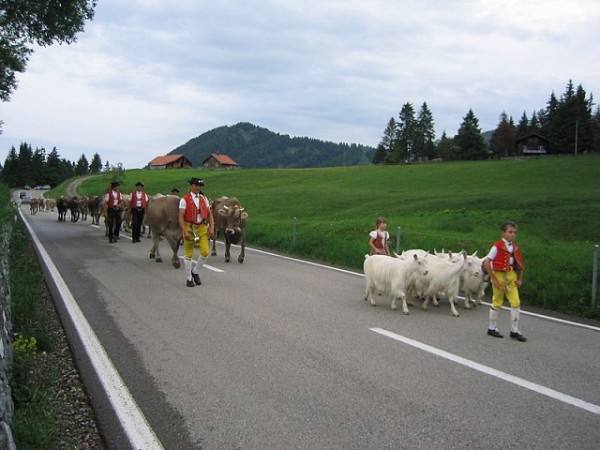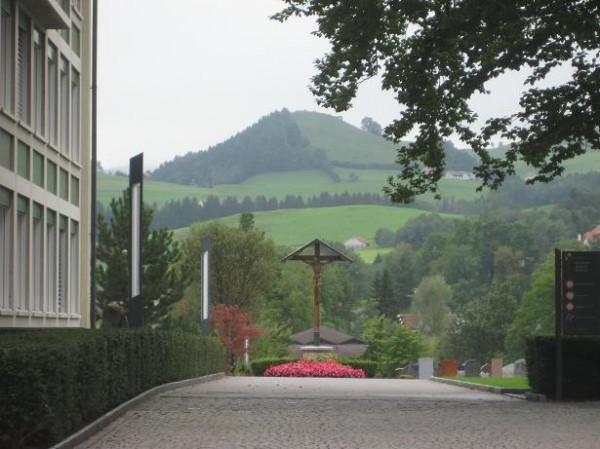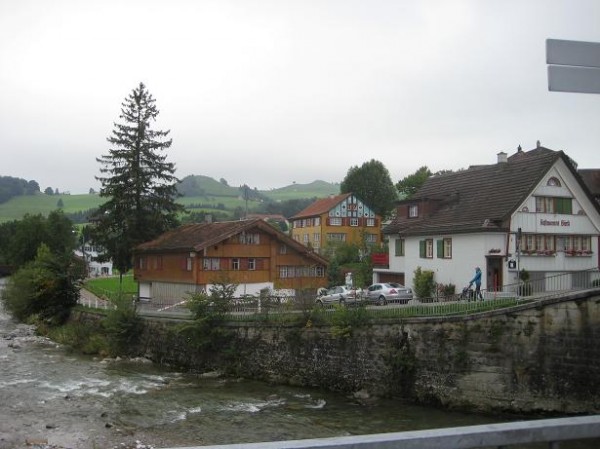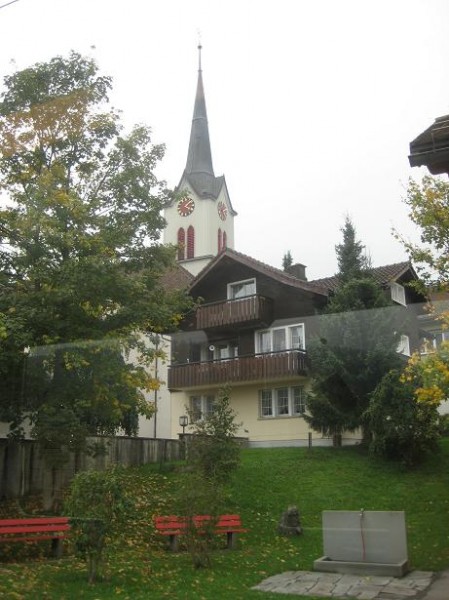 The unique Appenzeller style: the buildings are beautifully painted, so colorful, picturesque, and  charming  that you will really fall into the spell of this small spot on the globe…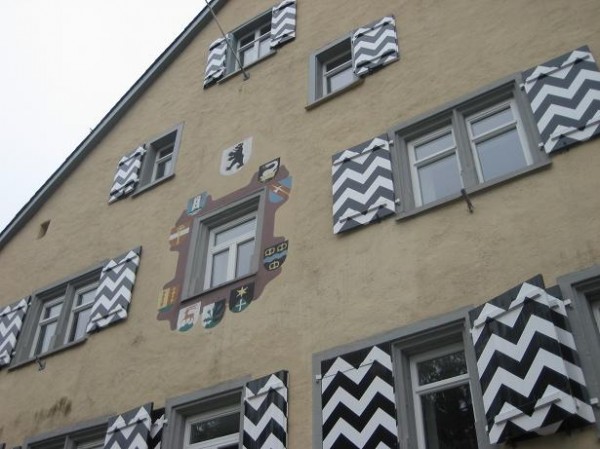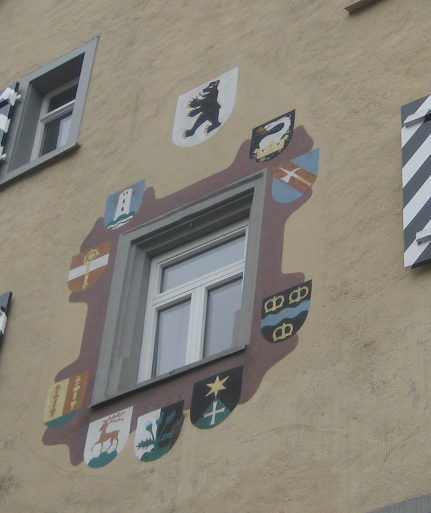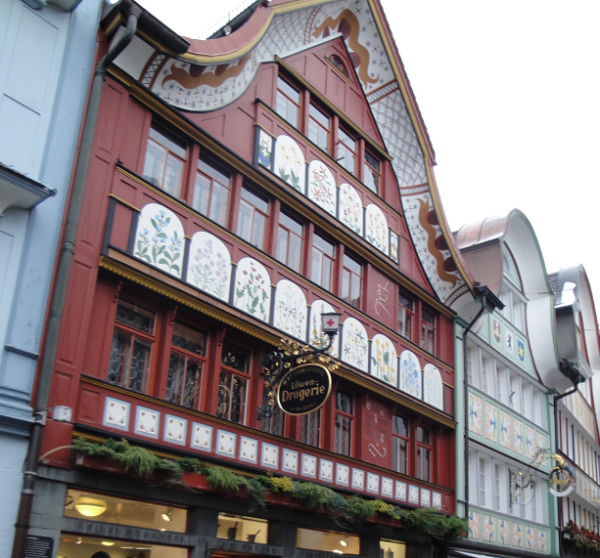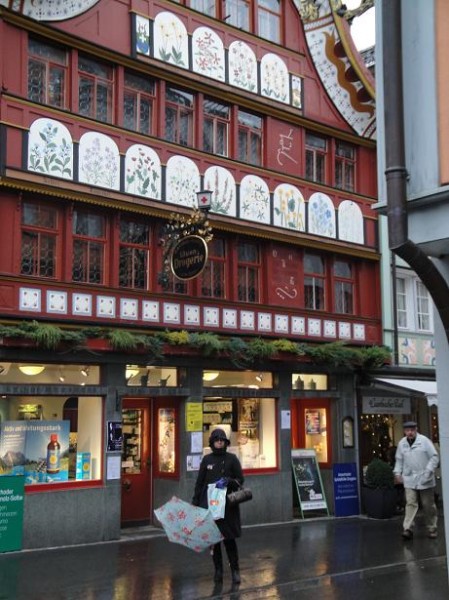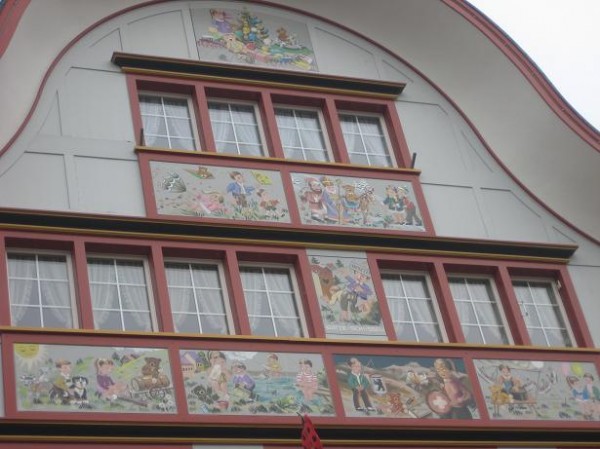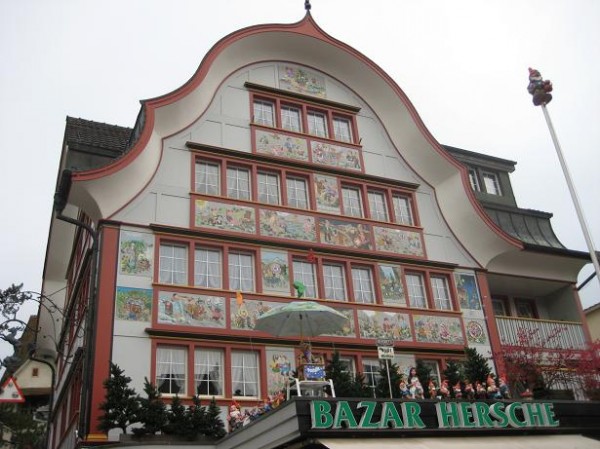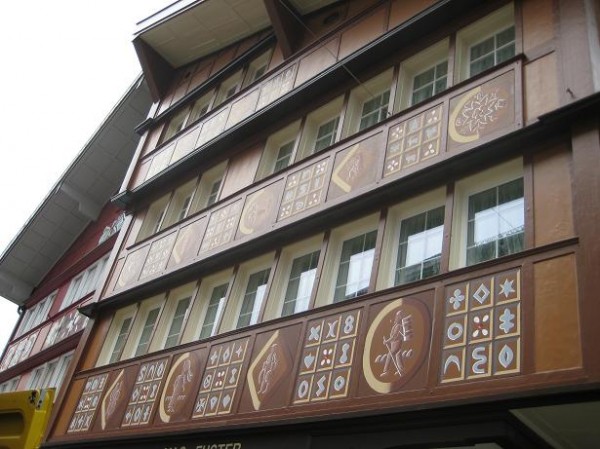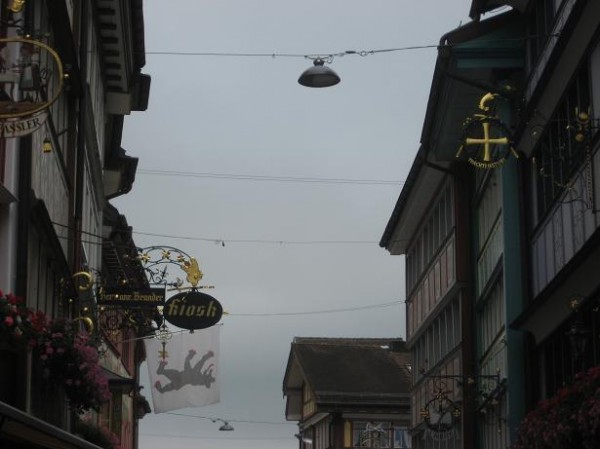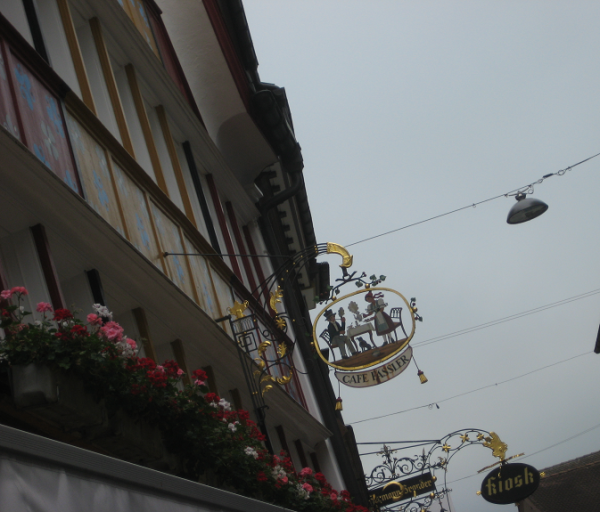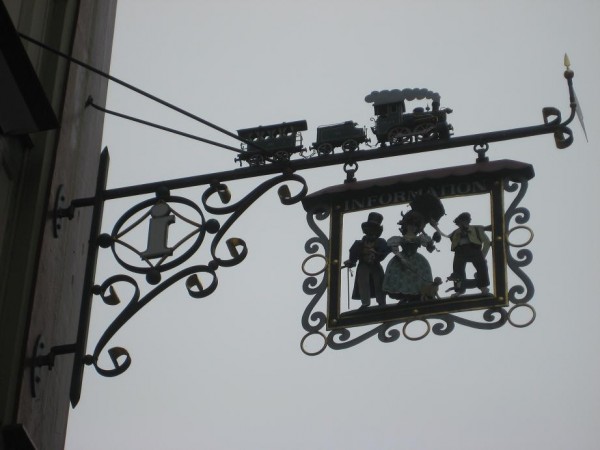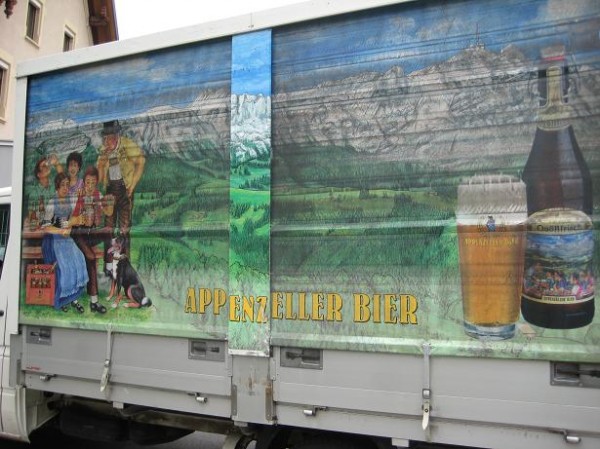 The Town Hall.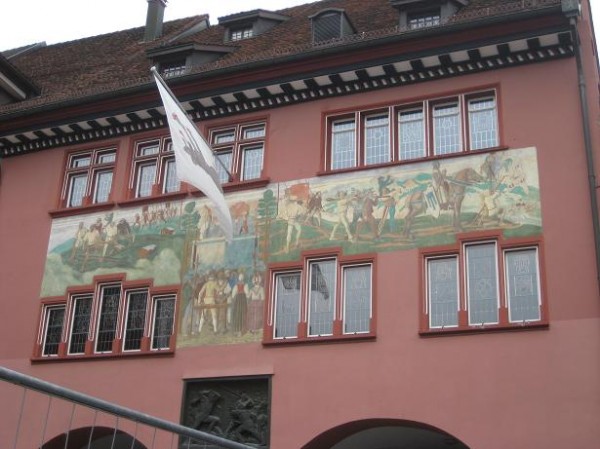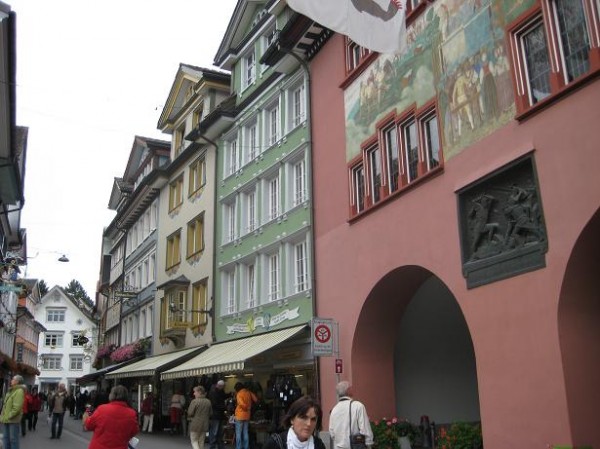 The first, light snowfall.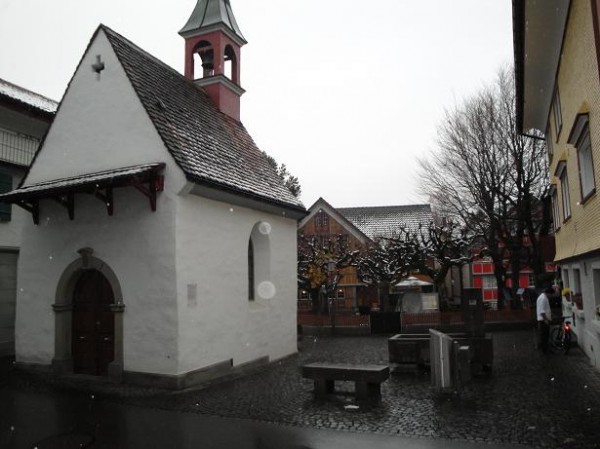 Appenzell is a must for all seasons…