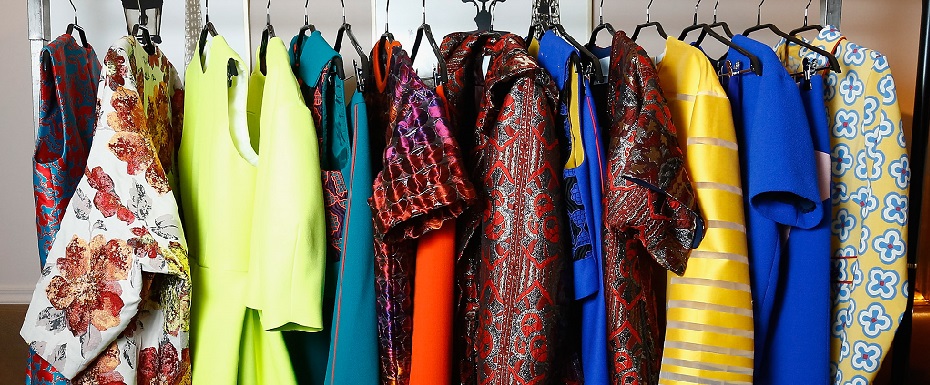 Presented at Hotel Westin during Paris Fashion Week, Korsun's new ready-to-wear collection for Autumn/Winter 2016-17 brings volume, colour and proportion in focus.
[Photography by Julien M. Hekimian, Getty Images]
The brand's designers imagined they were abstract artists working with clay or on canvas, and then transferred their ideas onto fabric, shades and silhouettes. The collection's heroine appears sincere, cheerful and a little daring without the slightest hint of artifice.
Korsun's designers aim to convey the influence of Spanish culture that is integral for the brand, while using non-conventional methods. In the Autumn-Winter 2016/17 Collection this was reflected in deliberately simple forms and A-shaped silhouettes strengthened with bright details and embroideries in abundance.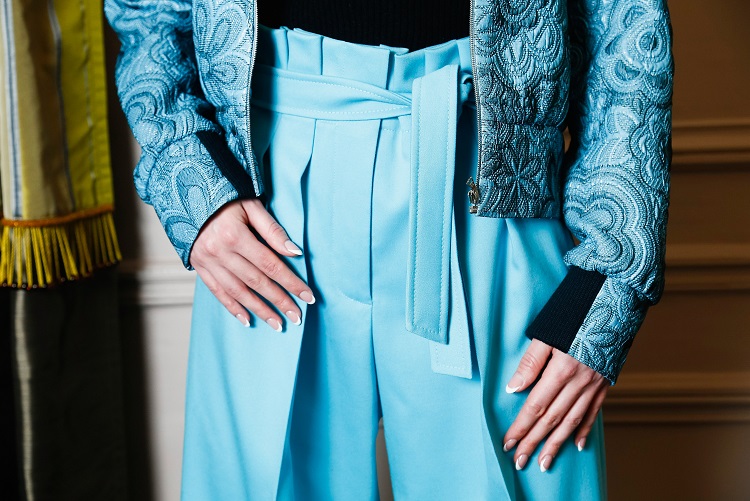 "We tried to go beyond the classic fashion clichés and combine incongruous using non-standard solutions", Korsun' creative director Sergei Surkov says. "Tropical forests of the former Spanish colonies became our main inspiration. The delicate jacquard weaving reminds us of the eternal secrets hidden in the jungle. There is something innate behind these patterns, a reflection of a lively mind".
Items are cut out and tailored with meticulousness that is inherently haute couture. Only natural materials are used: the finest wool, cashmere and softest silk. Accentuated in each look are the texture of the fabric and depth hidden in rich shades of blue, green and orange.
Jacquard parkas and light overcoats are key pieces of the collection. All outerwear is designed loose-fitting as to not hinder movement and emphasise the freedom-loving nature Korsun heroine.
Also to be found in the collection are long skirts, made of cascading silk; cropped tops, embroidered with large beads; bell-bottomed high-waist pants; and delicate silk dresses.
All in all the collection is designed for strong, vibrant and seductive women, who are not shy to take on the world.