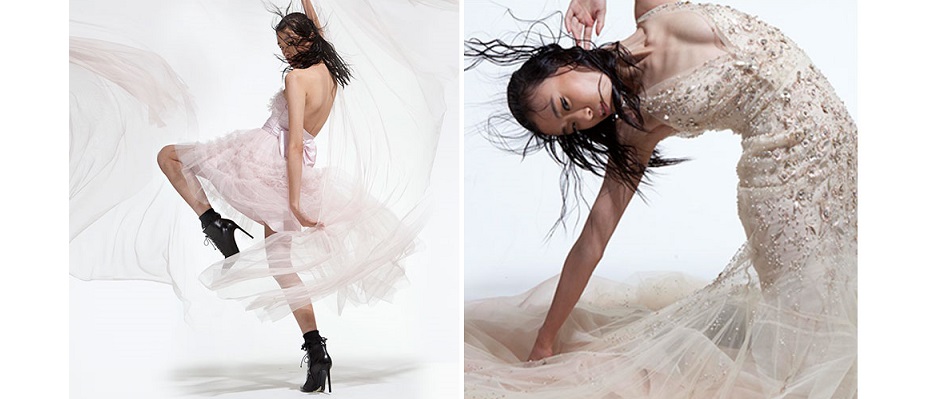 The new romantic style 2016 could be aptly described as romantic with a twist. 
Luxurious dresses made of delicate fabrics, such as tulle, lace, silk and organza -rich in layers, contrasting textures and embellishments while featuring interesting reinterpretations of feminine classics such as frills, ruffles and Victorian corsets- are, of course, the base of any romantic look.
Go for whites, off-whites, powder pinks and the palest of pastels.
Only this time, forget anything you knew about the usual all ladylike styling of your fairytale romantic dress. Accessories should be dynamically edgy, reservedly wild, referencing gothic elements in minimal, modern-day lines.
Hair and makeup should never be all sweet and sugary; choose between a glowing skin nude makeup look and straight hair to contrast the extravagant volume of a dress with many frills and layers, OR an extreme eye makeup and hairstyle to complement the twisted take on your otherwise romantic outfit.
Go for what feels comfortable with your own persona and the style you are chaneling.
Luxury Fashion E-tailer http://www.farfetch.com shared the following two styling editorials for the 2015-16 champagne season; Enchanted Escapes and Frill Fantasies are perfect examples of how to wear the new romantic look this year.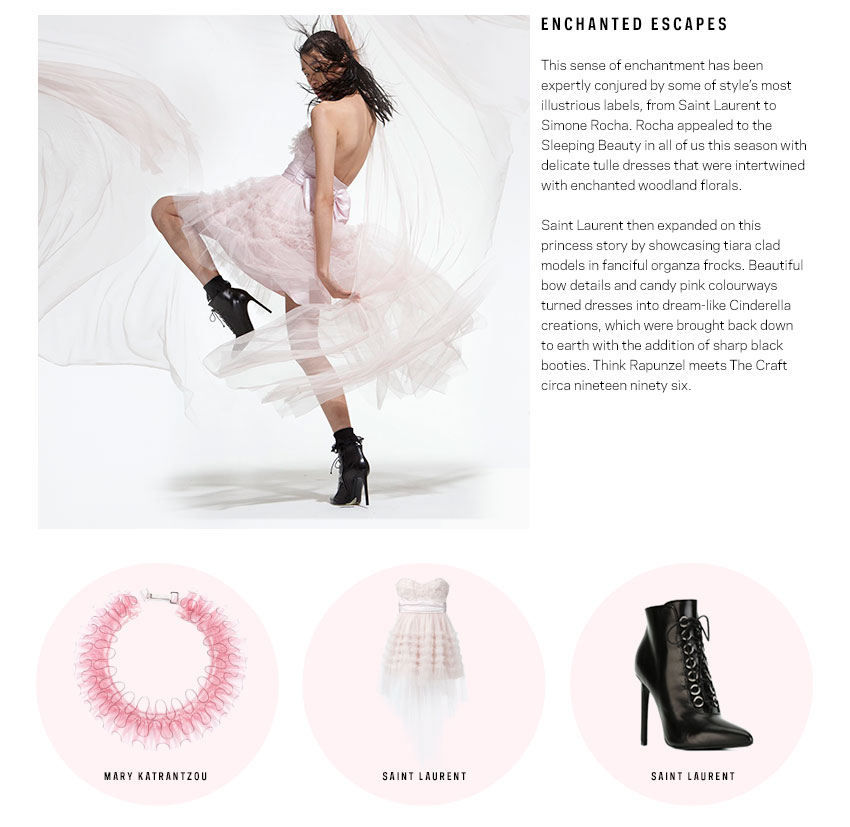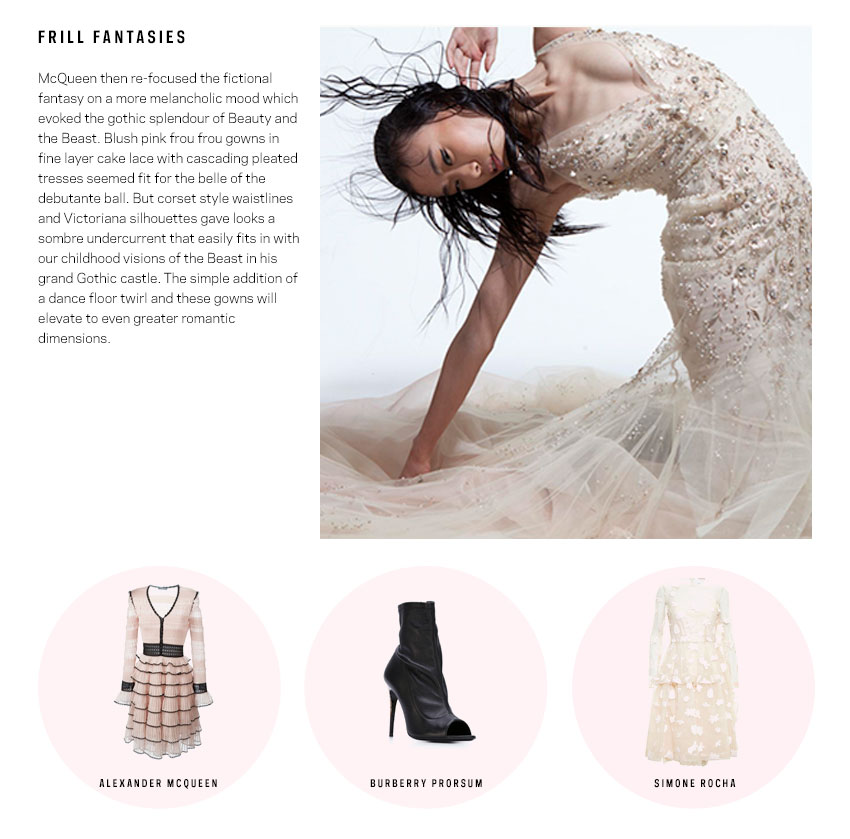 You may also have a look at our own exclusive Dark Tale Fashion Editorial as an inspiration for your upcoming new romantic looks in 2016.