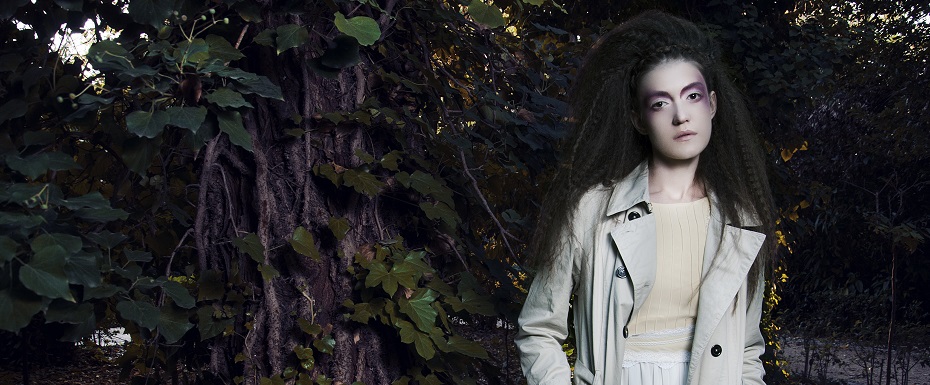 This month's exclusive Enchanted Forest Dark Tale fashion editorial is channeling the archetypical night nymph seductress by matching delicate white and ivory fabrics with contrasting heavy texture overcoats, extreme hair volume and eye makeup for a striking eerie look, shot out in the woods.
Mesmerizing dresses in Old Hollywood-inspired feminine designs by Nella Ioannou Couture are overflowing with vintage romanticism and fragile femininity as they beautifully combine layers of lace and delicate fabrics with appliques and transparencies.
This very fairytale style is juxtaposed with heavy winter coats and trenches with strict masculine cuts, photographed under a harsh light which toughens up the fine, soft fabrics to match the dark, wild forest background.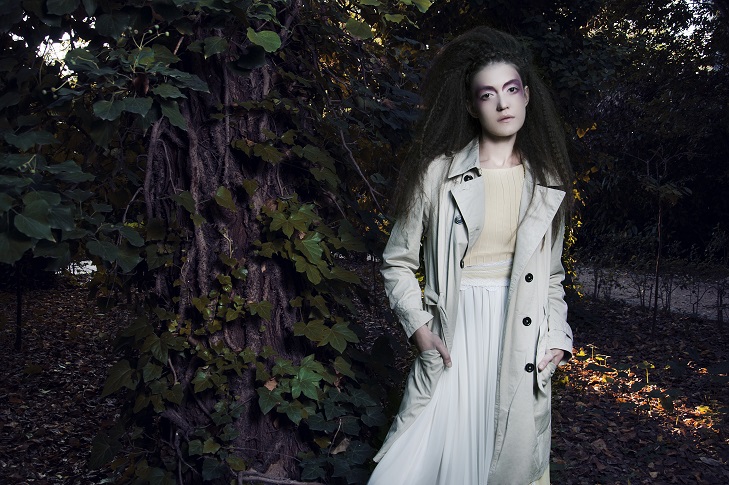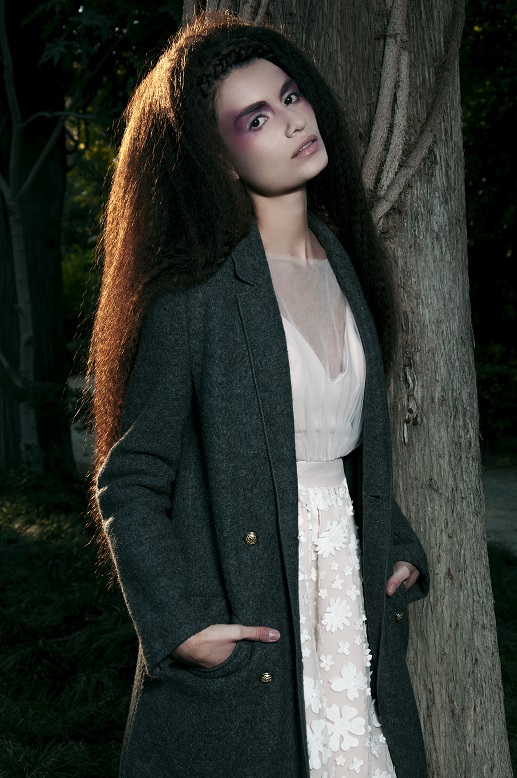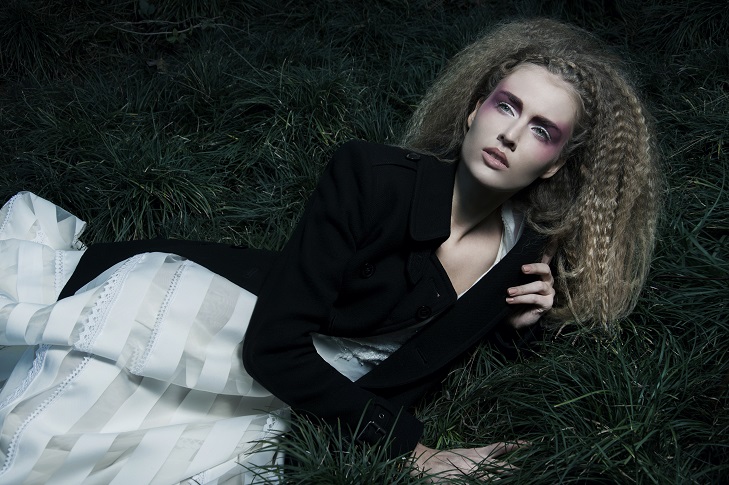 As about the otherworldly hair and makeup featured in the editorial, creative director and hairstylist Argyris Raftopoulos has one thing to say; "Dare to try it! If you wish for big hair and volume, why not try something different than the usual and use a crimping iron to adopt the returning crimped hair trend".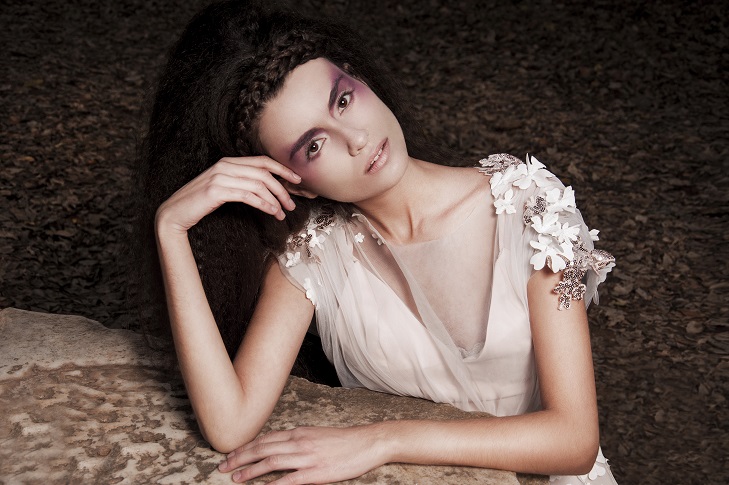 Credits:
Photographer: Jurgen Pisha
Assistant Photographer: Thanasis Valchos
Creative Director / Hairstylist: Argyris Raftopoulos
Assistant Hairstylist: Grigoris Panagiotou
Makeup artist: Despoina Papaioannou
Makeup assistant: Marina Georgiou
Fashion Designer: Nella Ioannou
Models: Sophia Ioannou – Lucia Raić – Anya Rykiel
Photoshooting Assistants: Pavlos Demertzis – Vanessa Diamanti – Korina Chrysostomou – Entzi Kalca – Eric Skederi
You may also like:
Ice Queen with a Baroque Attitude 
How to wear the new romantic look 2016