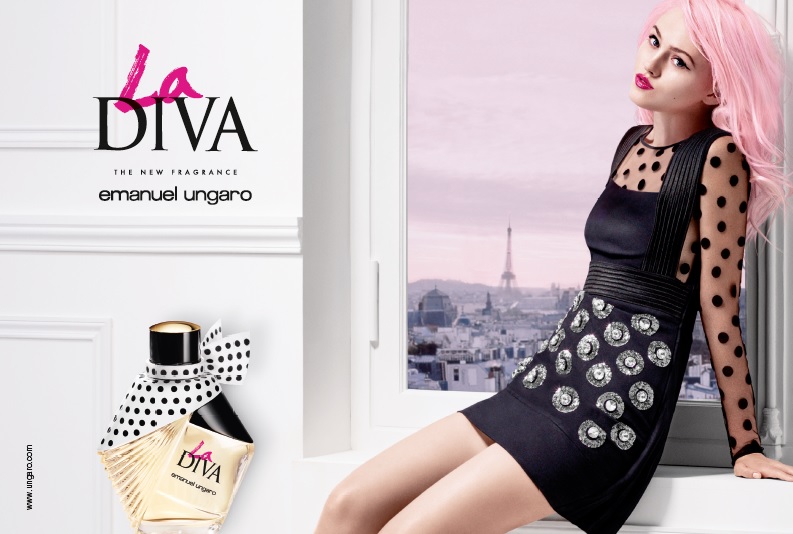 The iconic fashion house Emanuel Ungaro is launching a brand new fragrance next month, coinciding with the celebration of the 50th anniversary of the Parisian brand. La Diva is scheduled to hit the stores in March 2016 – and we can't wait to try it! 
Concept
A magnetic personality, an extraordinary freedom, an impeccable taste are the essence of La Diva of our days. A girl who doesn't shine through a success based on appearance but through her attitude and personality, standing out among all others. As a tribute to this independent and self-confident character Emanuel Ungaro introduces La Diva, a daring fragrance that celebrates optimism and light-heartedness.
Fragrance
A luscious radiance that spreads like a ray of light. On top the fragrance liberates a dazzling wave of juiciness with a cocktail of fruits mixing pear and raspberry. A hint of pink peppercorn both spicy and vibrant underlines its irreverent character. The heart unveils a graceful and facetted floral bouquet. Bathed in light, the tender petals express an elegant and suave feminine beauty. At the base the fragrance dives into a voluptuous addiction with a sweet combination of honey and vanilla. A gourmand texture enriched with the refined and deep notes of patchouli.
Olfactive Family: Floral Fruity Gourmand
Perfumers: Marie Salamagne (Firmenich)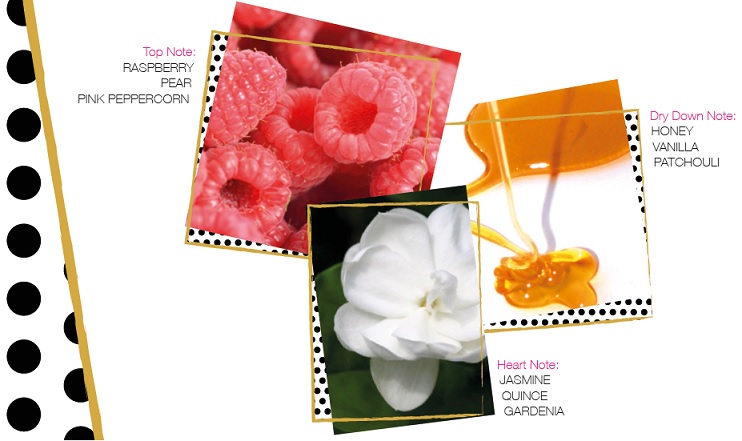 Packaging
The innovative and eye catching diamond shape of the flacon is the representation of a stylized silhouette of a woman. Ungaro's heritage is celebrated with the engraved drapery on glass a recall to the typical extravagant style of Emanuel Ungaro's fashion. A fluttering spotted bow adorns the neck of the flacon, like a foulard on a neck of a chic Parisian girl. The impressive attitude and the contemporary look of the modern Diva is perfectly represented in the outer box. The polka dot motive, iconic pattern of Ungaro, stands out on the flacon and surrounds the box, creating a unique eye catching game of black and white.
Communication
An edgy image representing the essence of the Diva of our days. A vibrant communication underlines La Diva's intriguing character having an impeccable and "à la page" look in every situation, as her main accessory is her personality.
Model: Charlotte Free
Photographer: Billy Kidd
Agency: Humans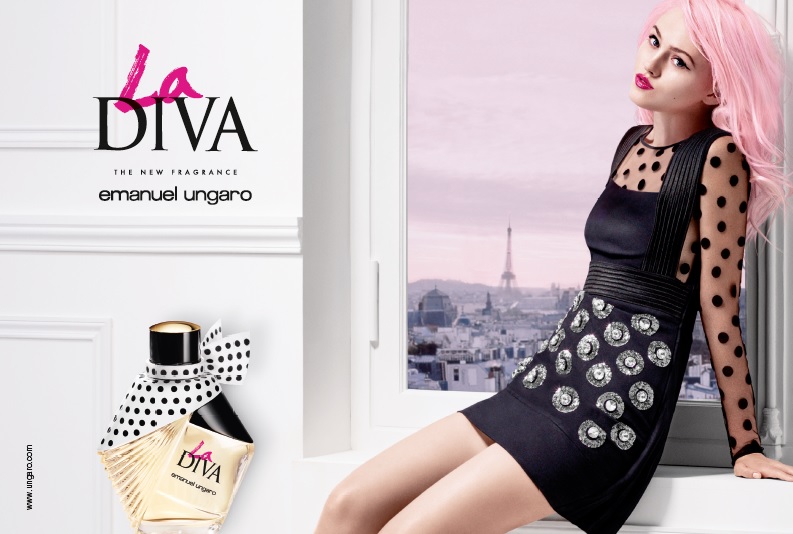 La Diva by Emanuel Ungaro
Price (Europe Based) :
30 ml Eau de Parfum € 39
50 ml Eau de Parfum € 54
100ml Eau de Parfum € 69
Launch Date: March 2016