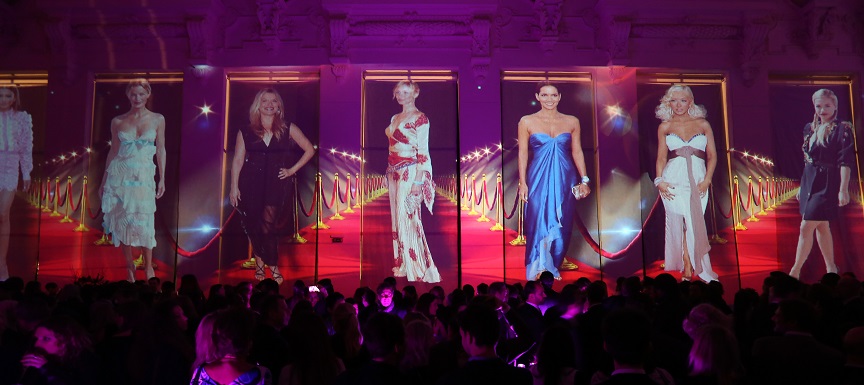 (Photography by Victor Boyko / Getty Images for Emanuel Ungaro)
Emanuel Ungaro is one of my favorite high-end fashion brands thanks to the elegantly glamorous, vibrant youthful spirit reflected in the Maison's creations; a world-renowned fashion label that a classy yet flamboyant party girl with a vivacious sense of style would choose for a special night out.
The iconic brand, often picked by celebrities for their red carpet appearences, is celebrating half a century in fashion this year and what would be a better way to celebrate their successful 50-year course than the launch of a new perfume which underlines the personality of the Emanuel Ungaro woman; La Diva.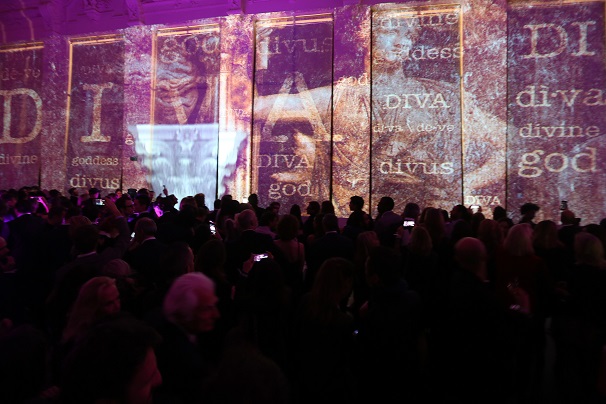 On the occasion of the 50th anniversary, the Maison hosted a stellar group of celebrities and press from the fashion world to celebrate the launch of the new perfume La Diva at the famous Petit Palais in Paris.
Fausto Puglisi, the Creative Director of the House, along with its President, Asim Abdullah, welcomed 600 guests to discover a virtual history of the brand in images, from haute couture to prêt-à-porter, choreographed and created by Ali Mahdavi to an original score created by Monarchy.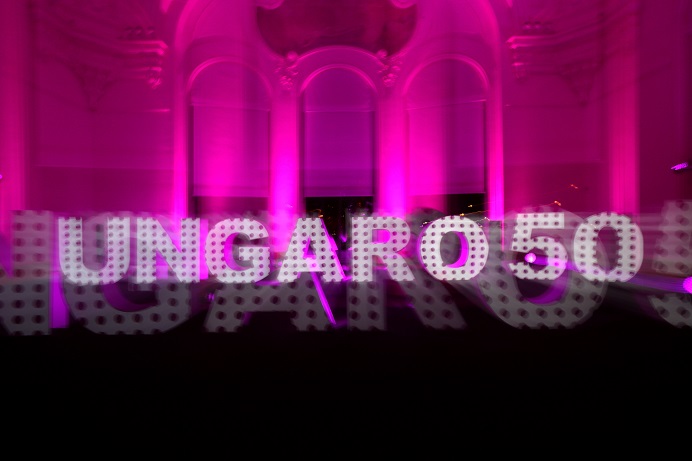 To introduce the new elegant and voluptuous fragrance "La Diva" was Michele Norsa, CEO of the Salvatore Ferragamo Group, through a spectacular 3D projection on the facade of the Petit Palais with the protagonist Charlotte Free as the new face of the perfume licensed to Ferragamo Parfums.
Strong moments during the evening were the showcase of the French group LEJ and the DJ set of Marie-Amélie Seigner who fired the dancefloor until late in the night. Among the guests were Elodie Fregé, Frédérique Bel, Leila Ndabirabe, Zahia Déhar, Estelle Lefébure, Catherine Baba, Laurie Cholewa, Karole Rocher, Blanca Li, Jin Weng, Bojana Panic, Alexia Niedzielski, Elizabeth von Guthman, Suzy Menkès, Axelle Lafont, Prince Wenslenslaus du Lichtenstein, César Domboy, Richard Orlanski, Frédéric Taddei, Ariel Wizman, Nicolas et Alexandre Lestrat, Kyle Eastwood, Kamel Ouali.
[metaslider id=12749]
(All photography in this article is by Victor Boyko / Getty Images for Emanuel Ungaro)
Read more about La Diva fragrance here.