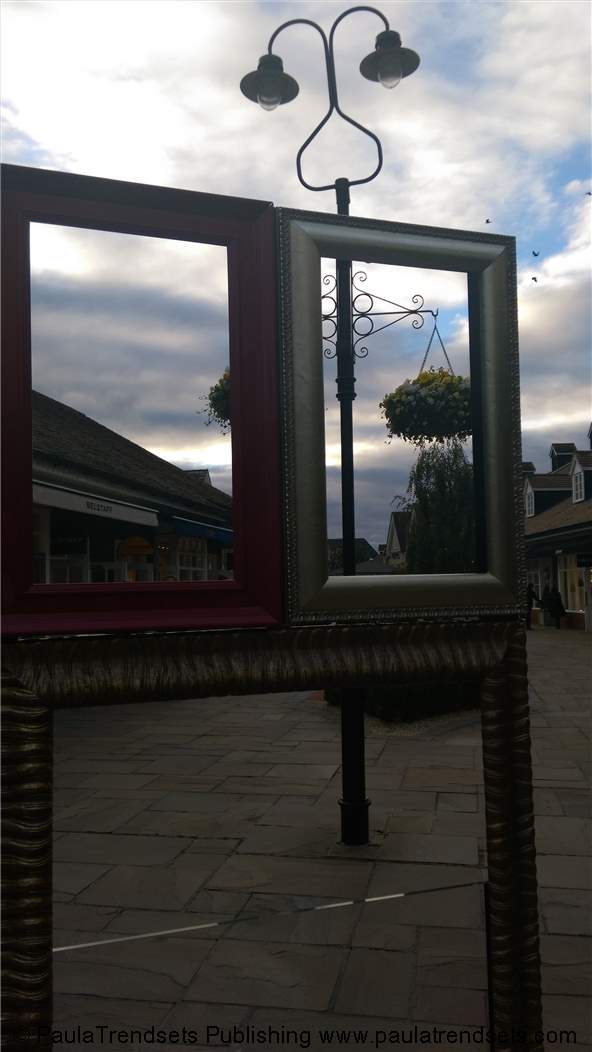 I had heard many friends of mine talk about shopping in Bicester Village. Over the years, this exclusive outlet area in Oxfordshire, UK, has become a popular shopping destination even for tourists, as it offers the chance to buy luxury brands at reduced prices.
Despite my numerous visits to the UK and the long periods of stay in the past 5 years, I only visited Bicester Village this October for the first time. I do have the best memories from Paris' La Vallee Village (near Eurodisney), another outlet which belongs to the same company, and I was curious to see if I could find the same level of bargains in the UK outlet.
I booked my train tickets from London Marylebone to Bicester North a week in advance and chose to travel on a weekday, when prices are significantly lower, about 1/3 of where they climb during weekends. As you will probably want to save as much budget as possible for the actual purchases, that might be a wise move to consider when you book your tickets to Bicester Village.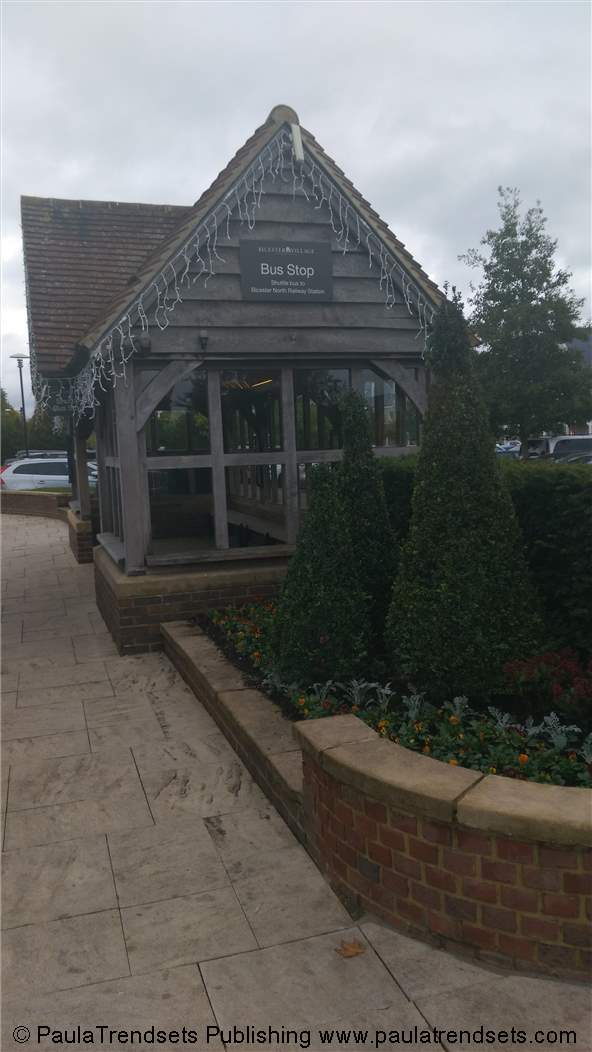 The travel was quiet and pleasant. At the Bicester North train station, a customer service representative of the railway company was very helpful to assist me in buying the bus ticket to the Village. This was just a 5 minute drive.
It took me about 3-4 hours to go into all the shops I wanted, but keep in mind that I am a very well-trained, shopping-is-my-cardio kind of shopper, moving at a fast pace and with an eye that scans quickly everything there is around. If you tried on clothes in many different stores or had friends and family shopping with you, it could take you the entire day to see all there is.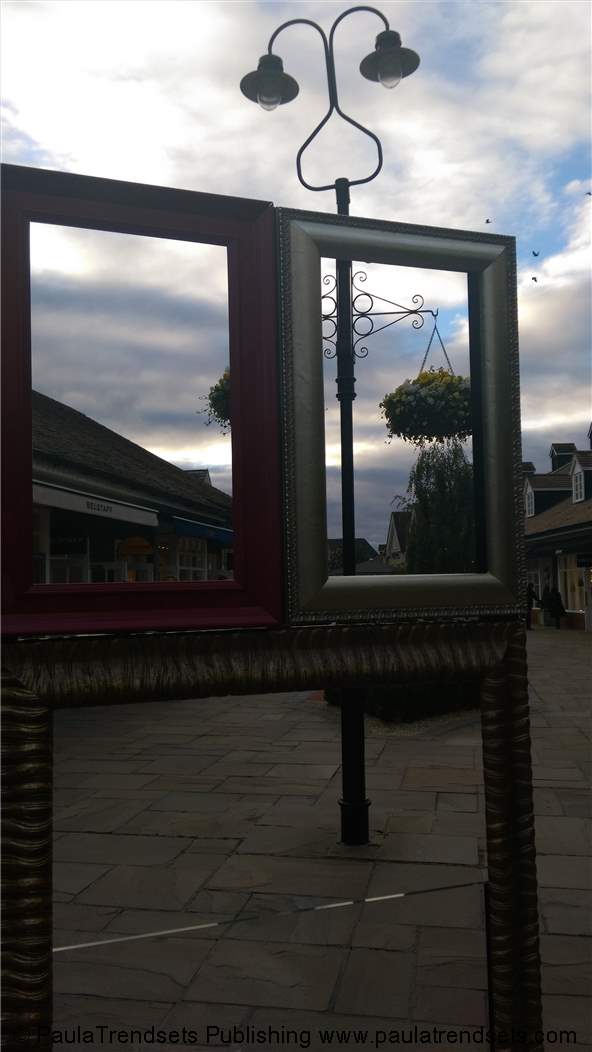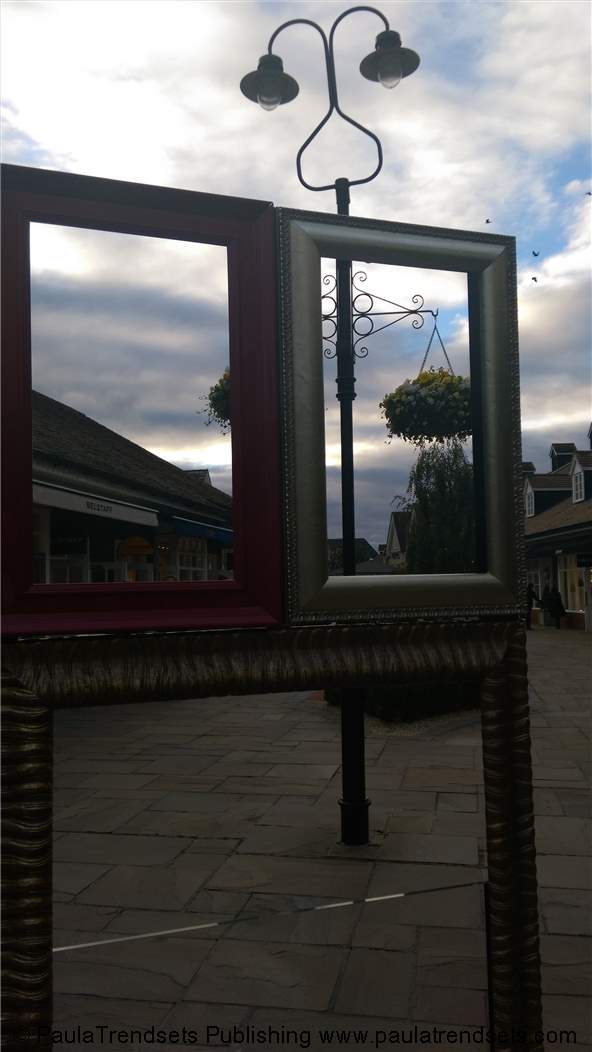 HANDBAGS
Prices were very friendly for beautiful leather handbags at Marc Jacobs and Michael Kors, and not just in the classic designs. Kate Spade had a special discount event across the entire store, which dropped prices even lower, and they had new season items available too. Of course I visited the Lulu Guiness shop, one of my favourite brands for statement clutch bags. The characteristic lips clutch was available in a few colors, and there were also sereval of Lulu's inconventional handbag designs available.
SHOES
At L. K. Bennett, you could buy a pair of leather high-heels for about 2/3 of their original price, and I was between a head-turning patent fucshia and a sophisticated warm plum shade pair to choose from. I tried some really nice leather flats in tan and navy blue at Polo Ralph Lauren Women, which were discounted at around 50% from what I remember.
CLOTHES
If you are looking for casual wear, there was a big variety of day tops and dresses at Polo Ralph Lauren Women in very low prices. I used to shop this range when from La Vallee Village so this time I skipped. I found some amazing coats at Kate Spade and tried one some stunning, handmade, limited edition beaded corset tops at Anne Fontaine, which made me look like a whole different person. The prices were unbelievably discounted for a luxury clothing brand like this is.
COSMETICS
I was not expecting to shop cosmetics in Bicester Village but I did. I found this lovely shop called The Cosmetics Company where the entire range of my beloved Clinique skincare was discounted, even the newly launched Smart Serum which I had started to use a couple of weeks earlier. There is also a selection of fragrances and makeup brands such as Bobbi Brown and MAC, all discounted. If you are a MAC collector, you could find some limited edition lines from this year still in stock there. The staff was greatly helpful, adding much to my shopping experience.
JEWELRY
When it comes to jewelry, Kate Spade had again some lovely little stud earrings, ideal for day-to-night discreet glamour. I fell in love with some amazing pieces from previous seasons at Swarovski. And I was surprised to find out that there is a Pandora outlet, where you can shop charms at very discounted prices. The selection is quite limited though and I didn't find something that I liked or that I didn't have it already, but if you belong to the Pandora fans who collect charms for their bracelets, I believe that there you would be able to find 2 charms for the price you would normally buy 1 in a Pandora store.
KIDS
Both at Burberry and Polo Ralph Lauren, I found some very cute little clothes and well-presented gift sets for babies at very reasonable prices – perfect place to shop gifts for friends' newborns.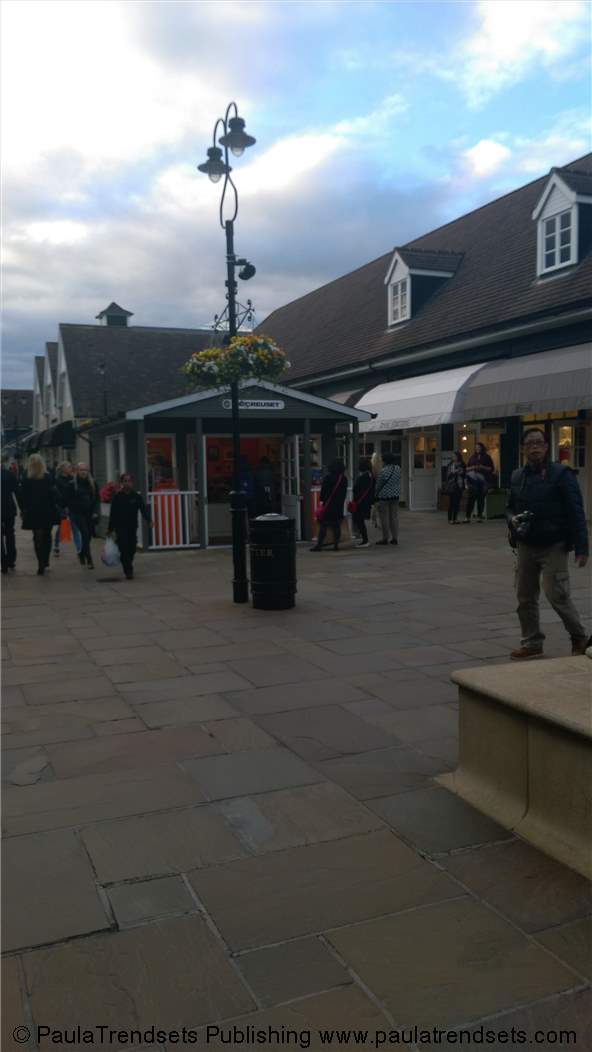 Overall, I believe that a visit to Bicester Village is a great opportunity to buy timeless pieces of excellent quality and stand-out design from renowned brands which you will keep in your wardrobe for years to come.
Have you visited Bicester Village or some other luxury outlet area?
How did you find the experience and what was the best luxury bargain you have shopped from an outlet?  
Let us know in the comments below!