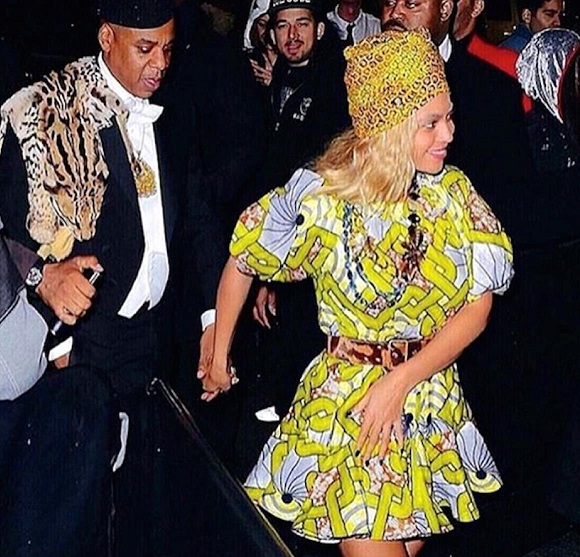 Last Saturday, Beyonce rocked it in a Queen of Zamunda style outfit from the 1988 Eddie Murphy movie "Coming to America".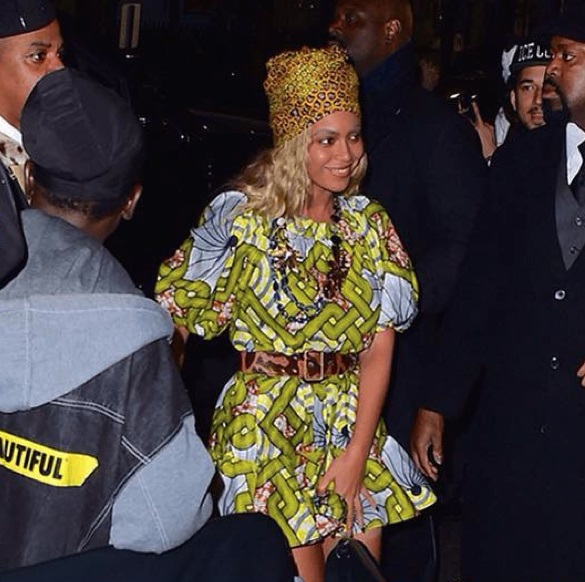 Beyonce was spotted wearing an exclusive DONIA ALLEGUE headpiece with her ethnic-inspired print mini dress and t-strap high-heel sandals. The look was complete with an animal print belt and a long, multi-layered, beaded necklace.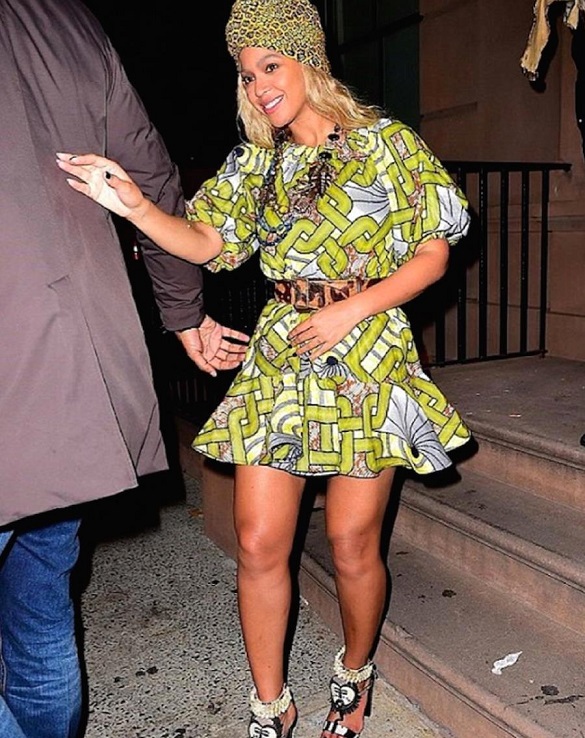 The Donia Allegue headpiece in wax was made-to-measure for Beyonce, and is part of the brand's Spring Summer 2016 collection, said a Donia Allegue representative. It will be soon available, in avant-première, on the brand's eshop.