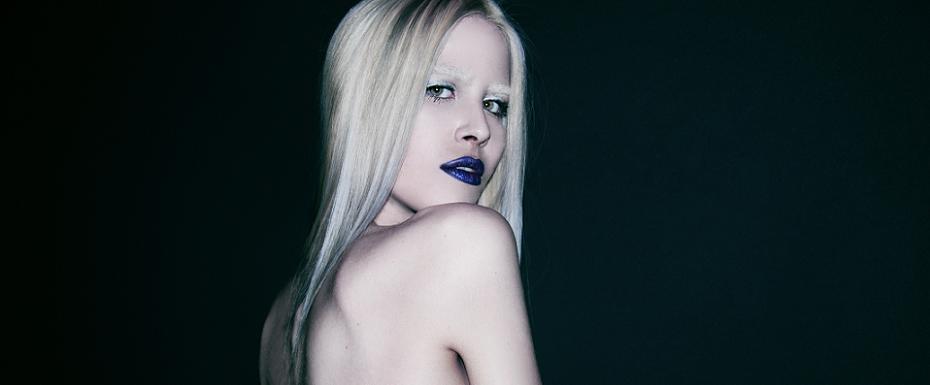 An exclusive fashion editorial directed by acclaimed Greek hairstylist Argyris Raftopoulos gives us a few first ideas for styling next winter's trends of ice cold beauty and modern baroque fashion.
Photographer : Jurgen Pisha
Make Up Artist : Mary Rokkou
Hairstyling : Argiris Raftopoulos
Model : Mina
In this photoshoot, starring model Mina, the hair is an icy platinum blond, same with the eyebrows. A sheer glow foundation
 was applied, to make the skin radiant and transparent.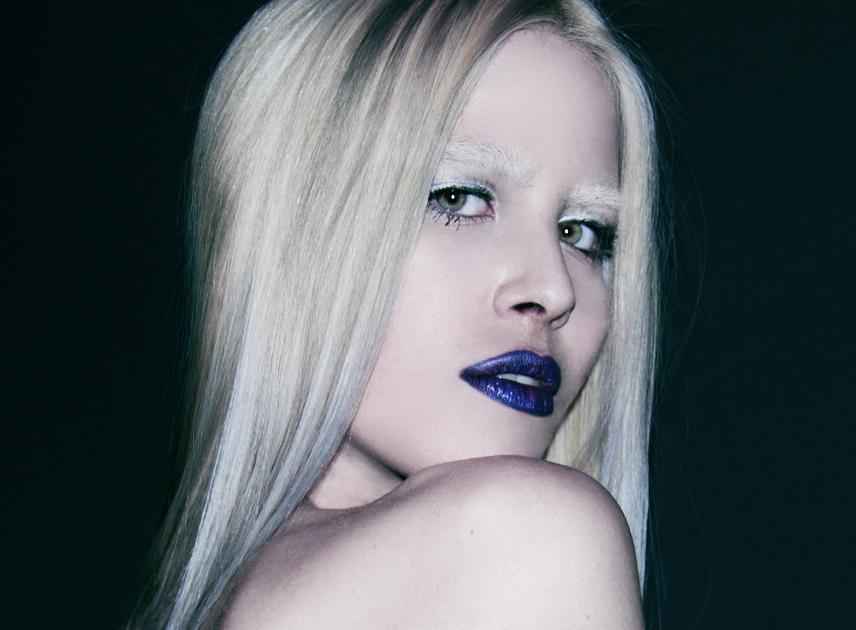 A frosted white eye shadow
 was swept across the upper eyelid to keep the eye makeup strikingly colorless in an otherworldly way. A thick layer of mascara was applied on both the upper and the lower lashes to create a contrast and highlight a sharp gaze (try L'Oreal Mega Volume Miss Manga or Miss Punky mascara
 for a stunning effect)
Lips are the focal point of this makeup look, accentuated in a dark bold blue – purple shade (try Stargazer Lipstick Turquoise #104 5.2g
 or the hit MAC PRO LIPSTICK COLLECTION – MATTE LIPSTICK – SMOKED PURPLE
 for a similar result).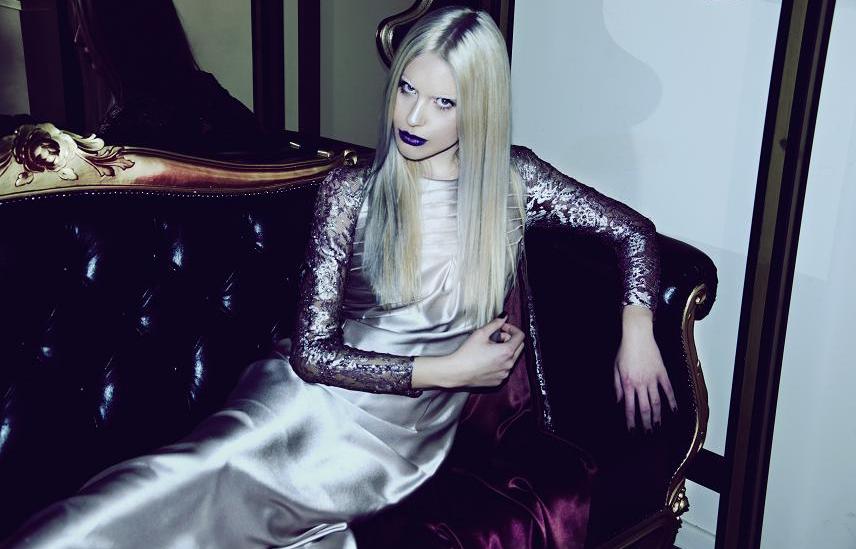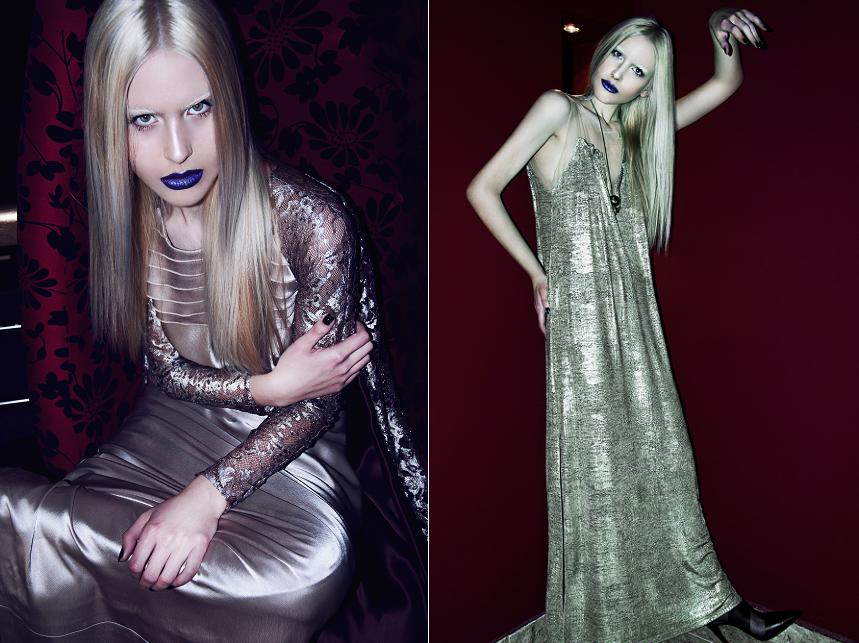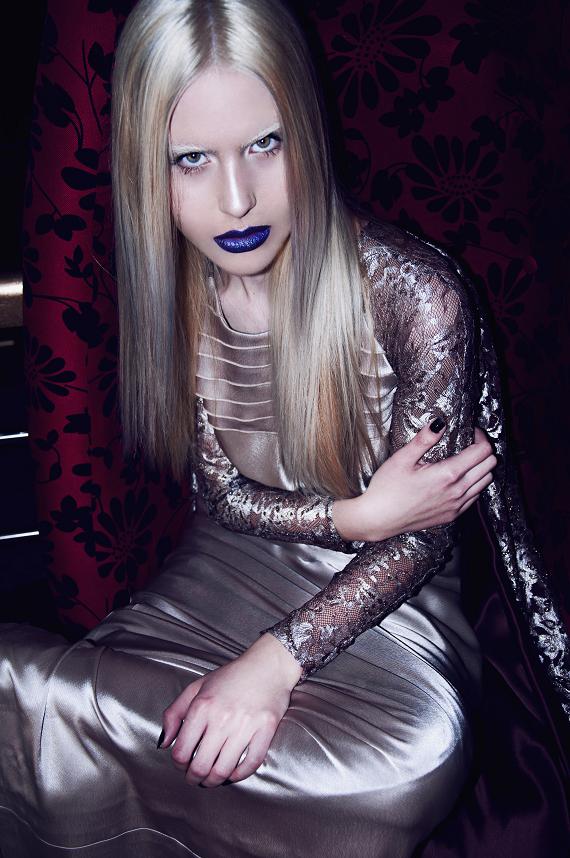 Click for more fashion editorials