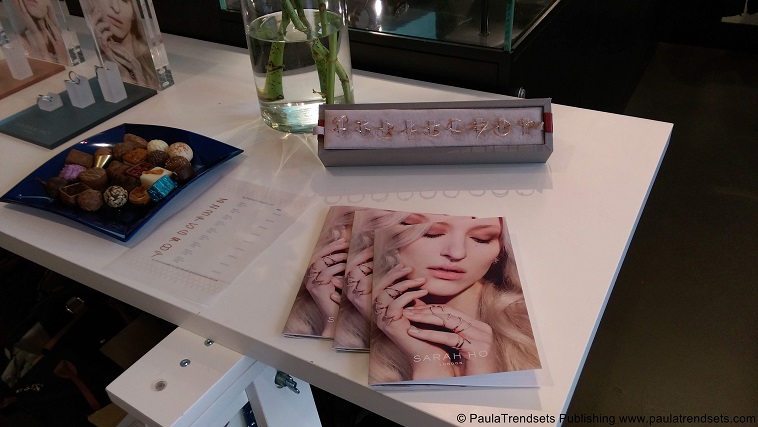 I love to shop at Wolf & Badger; its international trends spotting culture promoting emerging designers from around the globe is so very similar to the mission statement of PaulaTrendsets since I started the blog in 2010. Fashion and talent know no borders, and this global e-commerce destination is, thankfully, very much aware of that.
Therefore, you can imagine how thrilled I was to be invited to an exclusive in-store shopping preview of Numerati, the latest collection of London-based jewellery designer Sarah Ho. The beautiful series of nine 18k gold and brilliant cut diamonds rings were presented alongside previous collections of the designer, also available to buy from Wolf & Badger.
But the excitement did not end there – how could it! Heading to the back of the store for my complimentary numerology reading by Saffi Crawford, part of the Numerati preview event, I kept discovering the most outstanding fashion items sourced not only from the best emerging talent in London and the UK, but also from so many other, less fashion-famous corners of our world.
At the end of this outstanding afternoon full of exciting surprises prepared for us by Wolf & Badger and Sarah Ho, we also received this amazing Numerati goody bag shown below. Click here if you are curious to see all there was inside 🙂