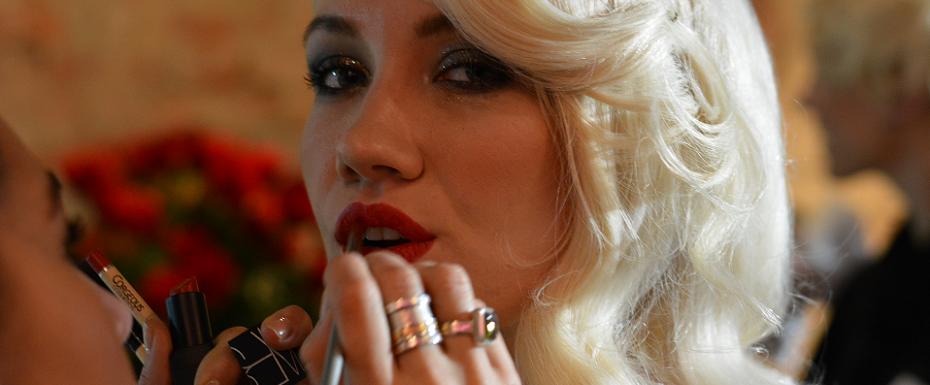 Toby Salvietto was the Make-Up Director at Kolchagov Barba's Autumn Winter 2015/16 Nighfall collection catwalk show.
In an exclusive interview with PaulaTrendsets, Toby talked us through the hairstyles and make-up looks that we saw on the models and gave us key tips for trying them at home!
Photography: Elvis Meshack for PaulaTrendsets Publishing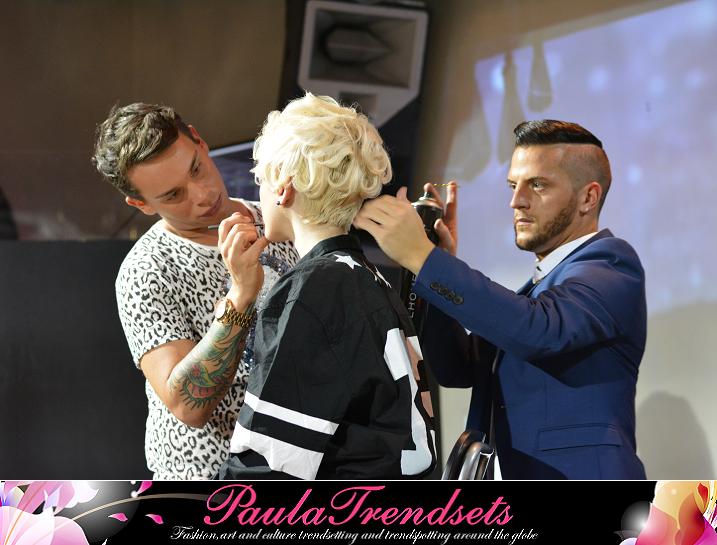 "This seasons collection is called Nightfall and the designers really wanted to focus on the glamour of getting ready for a glamorous night out. They wanted the models to look as if confidence is in there bones", says Toby, pictured above left in picture.
"My idea of this was to do a strong makeup look focusing on the eyes and lips"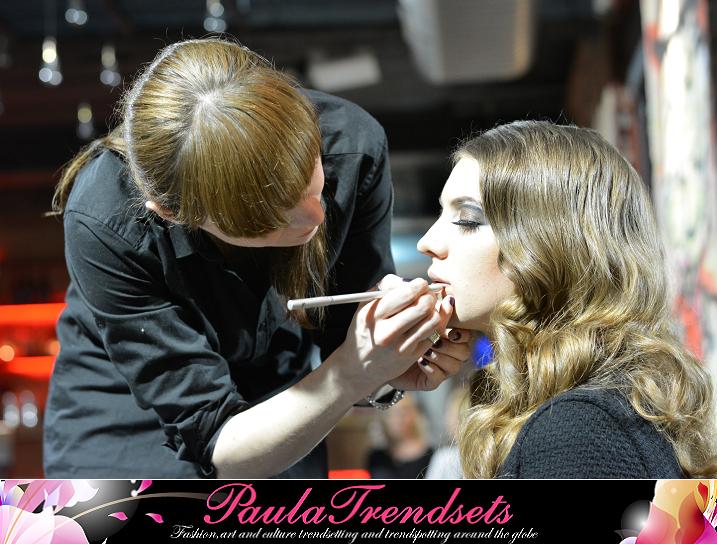 "I told the makeup team at the brief that I wanted the eyes to be a sunken defined socket line in a deep smokey shade and the lid to be a super reflective colour to complement the models' eye colour. We decided not to use false lashes as we wanted to give a classic edge to such a dramatic eye"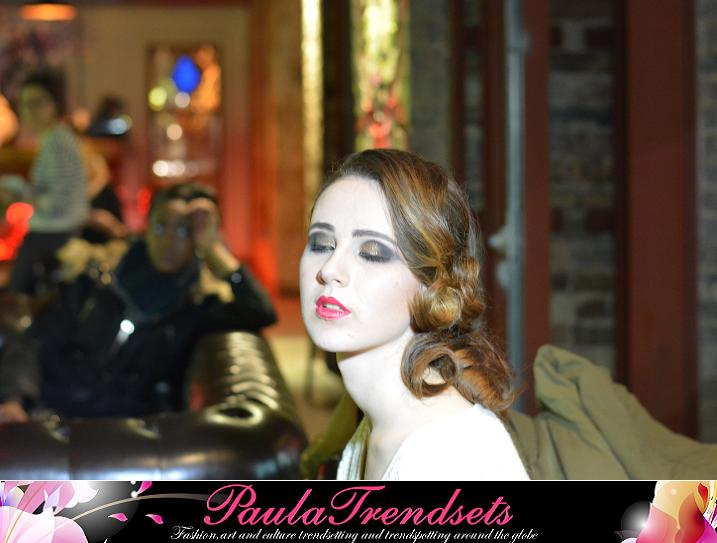 "The liner was blended under the eyes quite low to give a vampy and sultry look"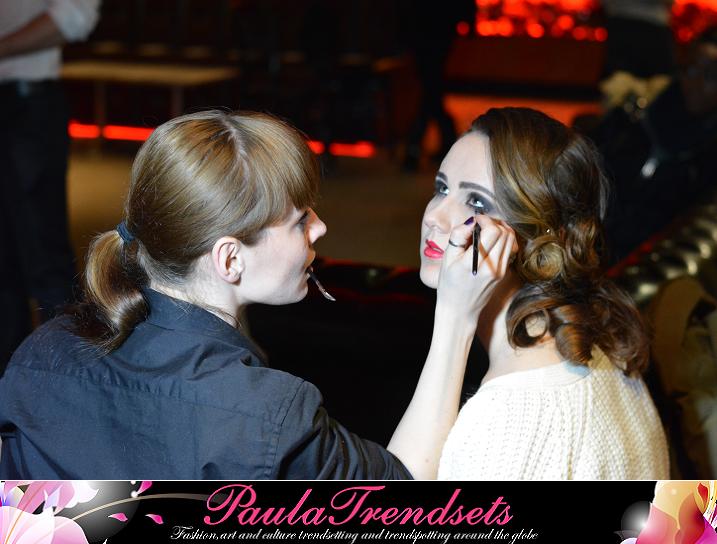 "The lips were blood red and some models wore different finishes to the lips, as I felt the perfect red changes from person to person. So the artists adapted the tone of the red also on each model"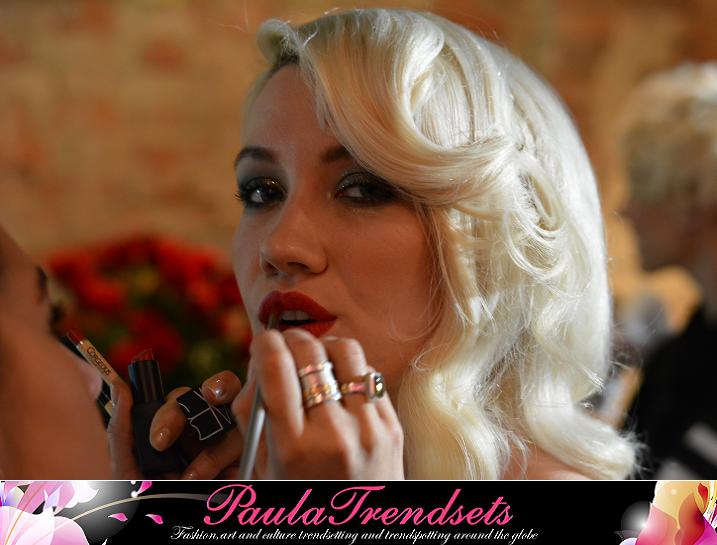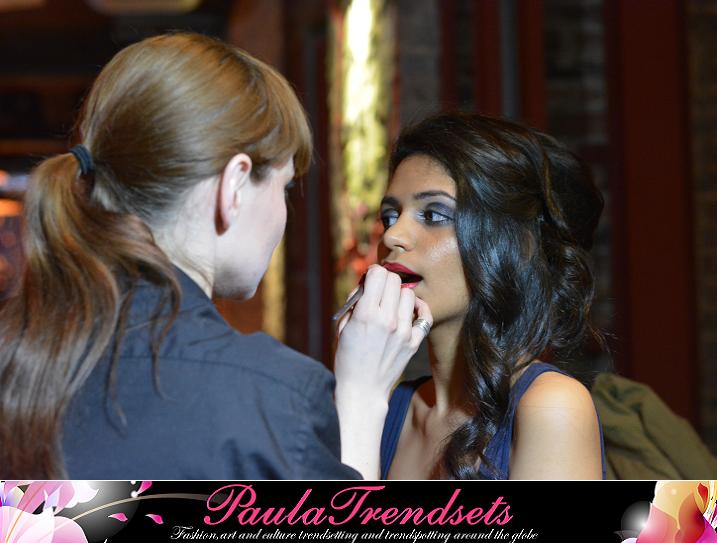 "As about the hair, we wanted super beautiful waves. With the models with longer hair the hair stylists blow dried the hair and tonged the curls. After the hair was tonged it was put into pin curls for at least 30 mins to get the best curl we could achieve in the time we had before the show. After the pins came out the hair was back combed from the root and smoothed over so the models were left with super sleek locks"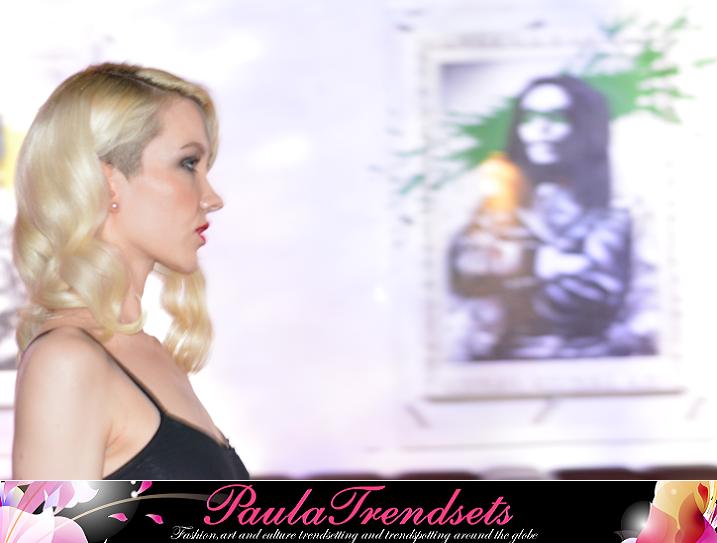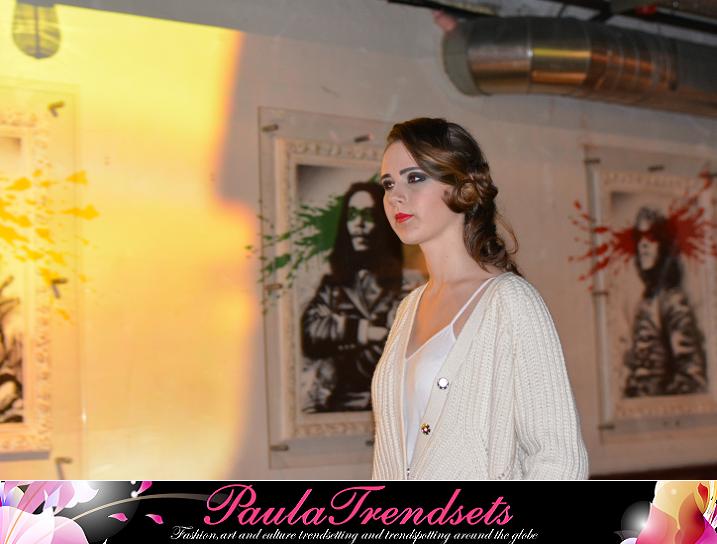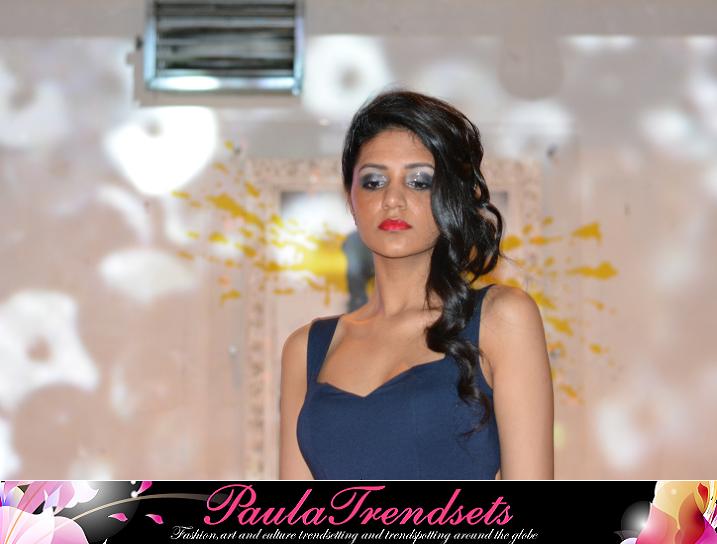 "The models with shorter hair each had a different look. The hair was curled with straighteners and placed to create a super elegant modern wave"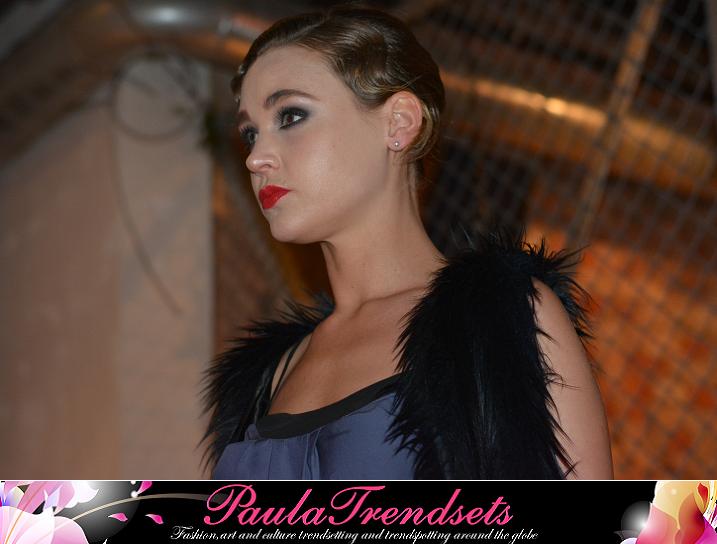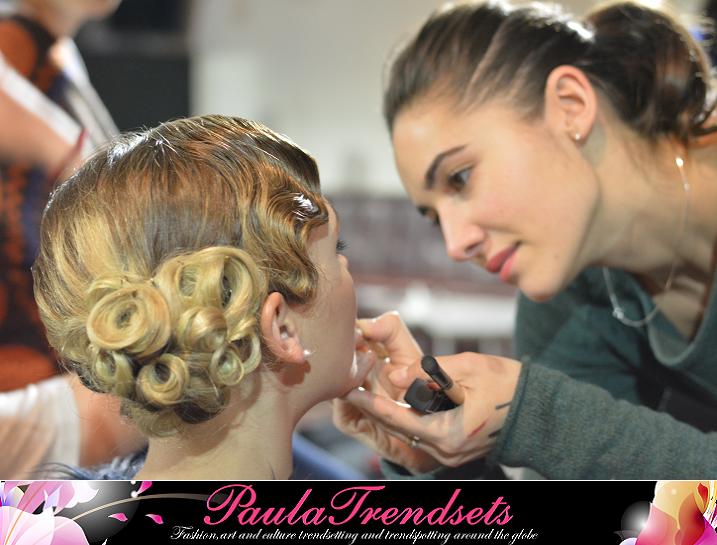 "The last look on the runway was the Vidal dress. With the makeup we did a softer look using champagne colours on the eye and a soft white glitter. We still kept a perfect red lip in a satin texture to keep the theme of a grand evening occasion. The hair was a curled hair-up and finished with a sheen of translucent glitter to capture the magic of the model's wedding day"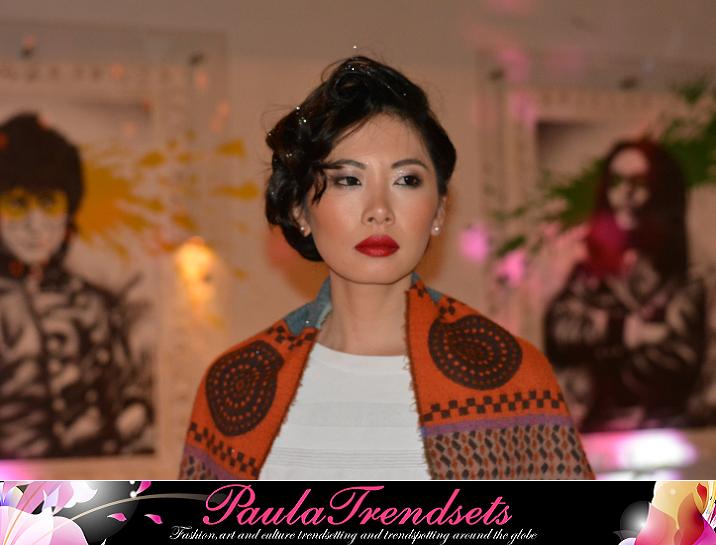 MAKE-UP ARTISTS AND HAIR STYLISTS
Adrianna Lumley
Carl Bembridge
Heidi Nell
Helen Leonard
Julie Wong Hair and MUA
Kate O'Shea
Osaka Williams
Anna Cichon