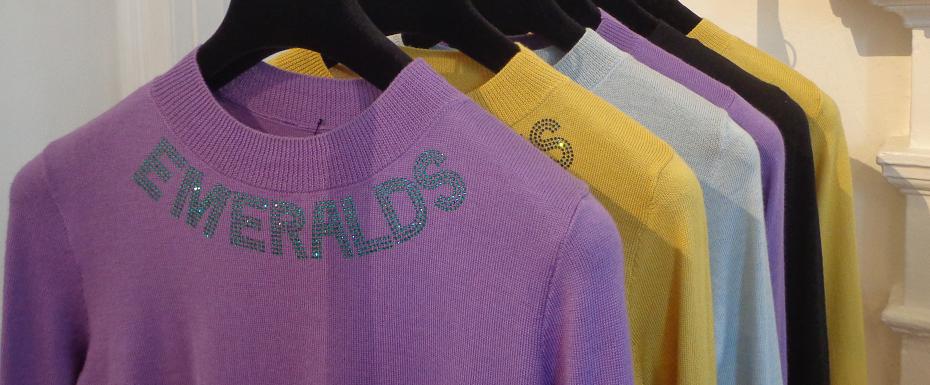 Starting from head to toe, this is my Top 5 list of fabulous finds at the London Fashion Week Exhibition.
Which one of these astonishing fashion items for Autumn/Winter 2015-16 would you buy and why?
1.
In her collection for Zacarias, milliner Mich Dulce plays with Minnie Mouse-inspired shapes and patterns; the round mouse ears, bows and polka dots of one of Disney's most iconic cartoon characters are re-interpreted with contrasting textures in black and grey to create a head-turning collection of hats and headpieces, and their matching handbags.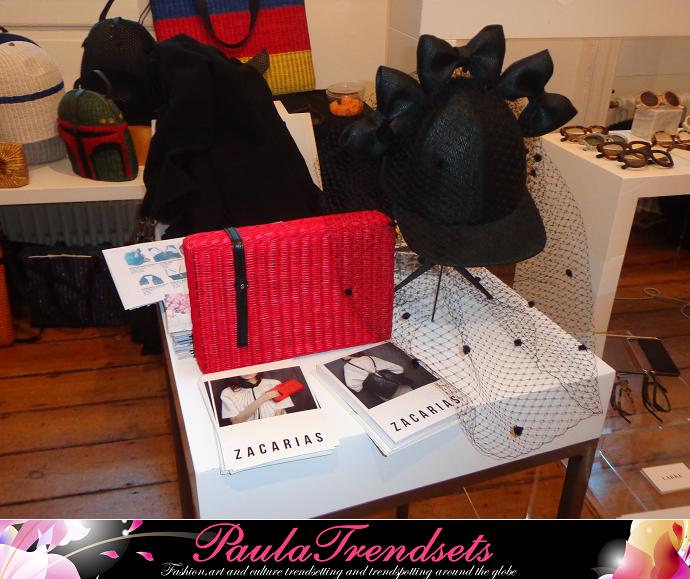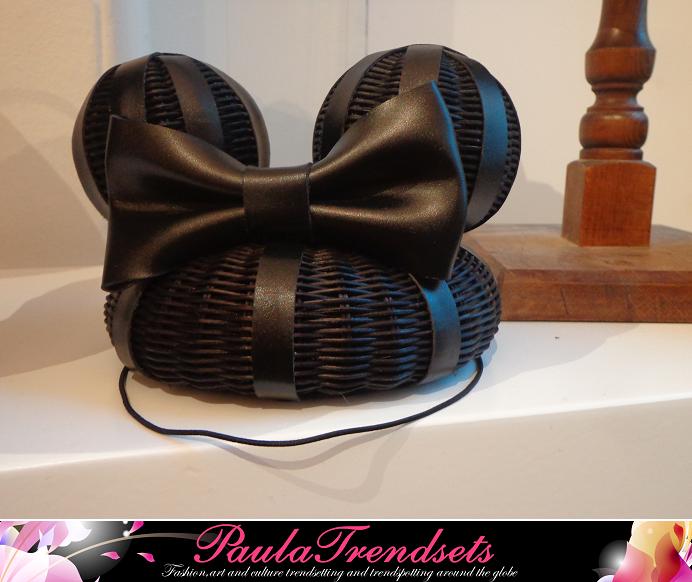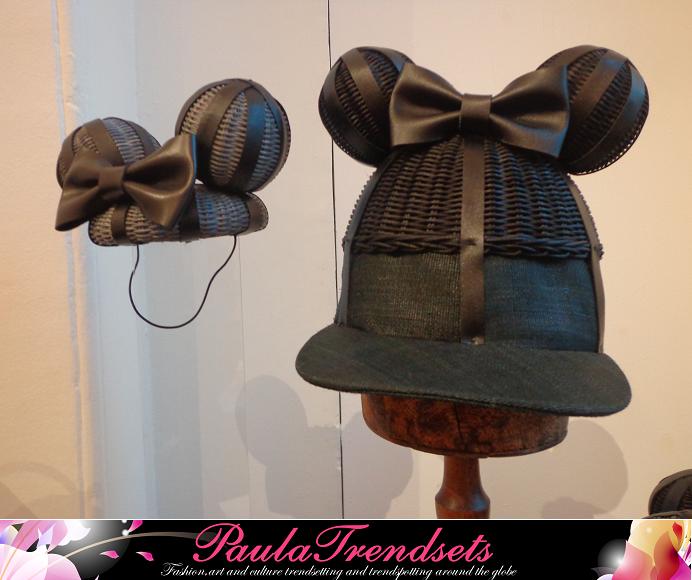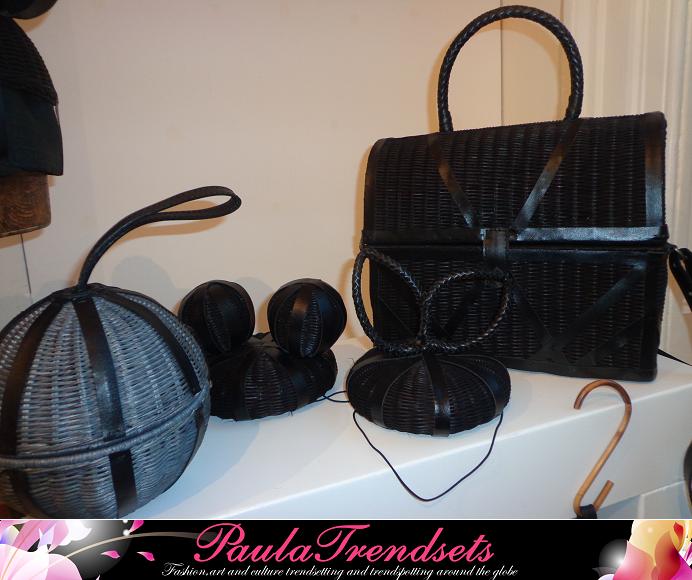 2.
Milliner Zoe Sherwood presents a collection of headpieces with a message; "Love", "Kiss Me", "Me Me Me"… So when you make that entrance you needn't do any talking.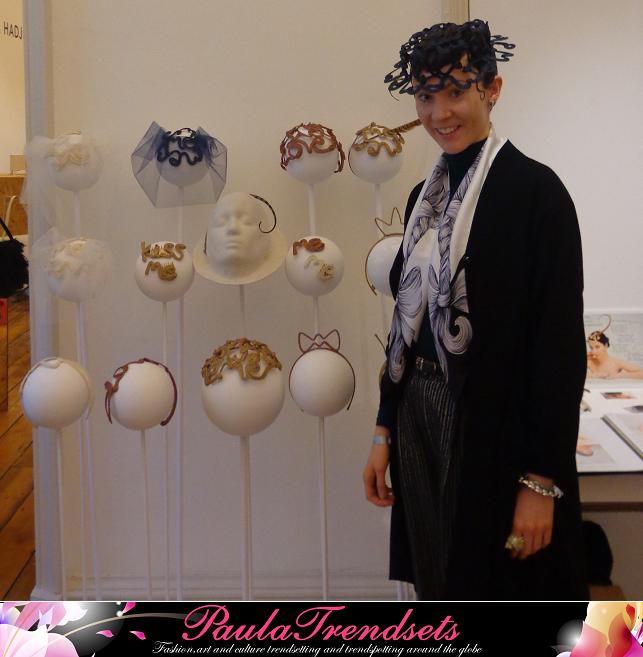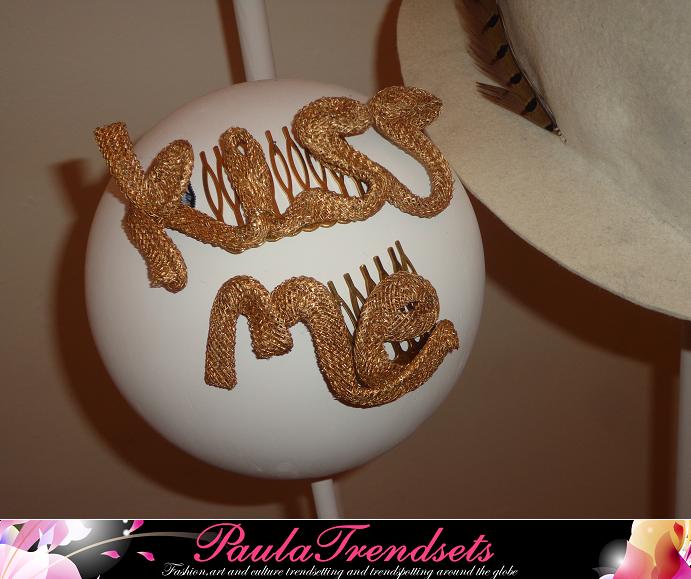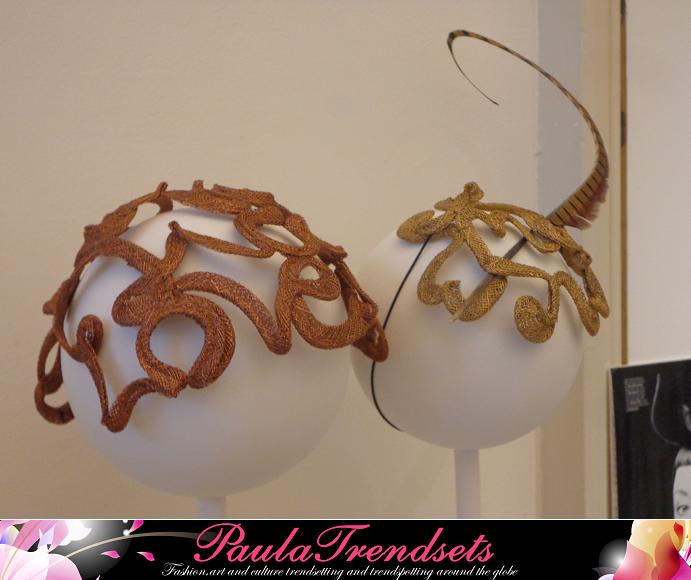 3.
In other talking fashion news, MAWI debuts in ready-to-wear with a mix-n-match concept which allows the brand's diverse collections (handbags, knits, jewelry) to playfully interact with each other in a sui genesis type of witty dialogue.
Add an "Emeralds"-inscribed necklace over your "Thief"-embroidered cashmere top and you declare "Emeralds Thief". Or, hold your "Dealer"-adorned handbag when you wear your "Sapphires" pullover and here you are a "Sapphires Dealer". Doesn't this brings the saying "You are what you wear" to a whole new dimension?
No need to say that any of these would look as fabulous when worn individually.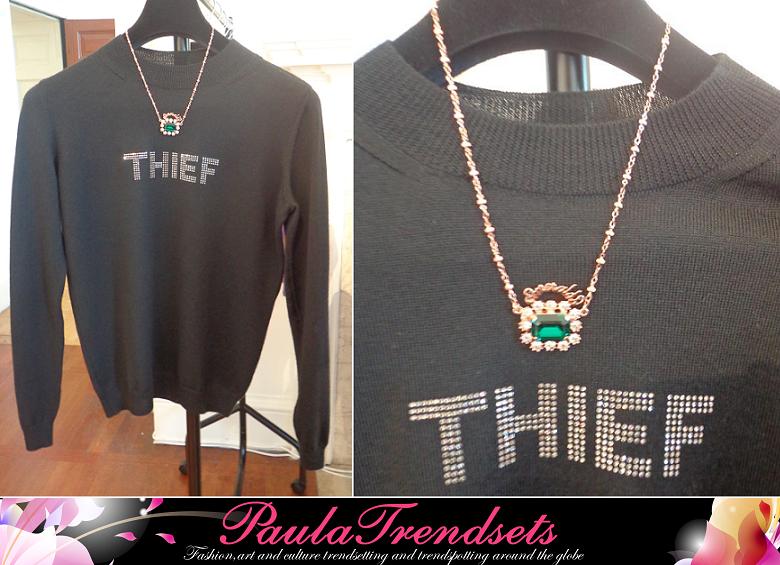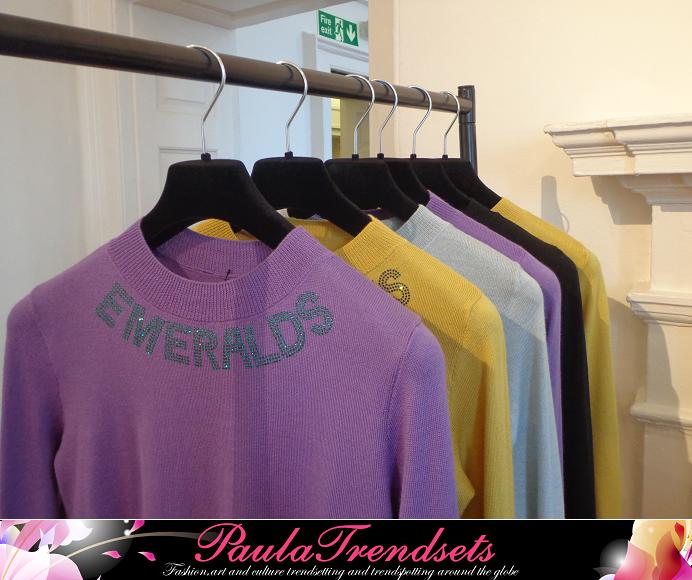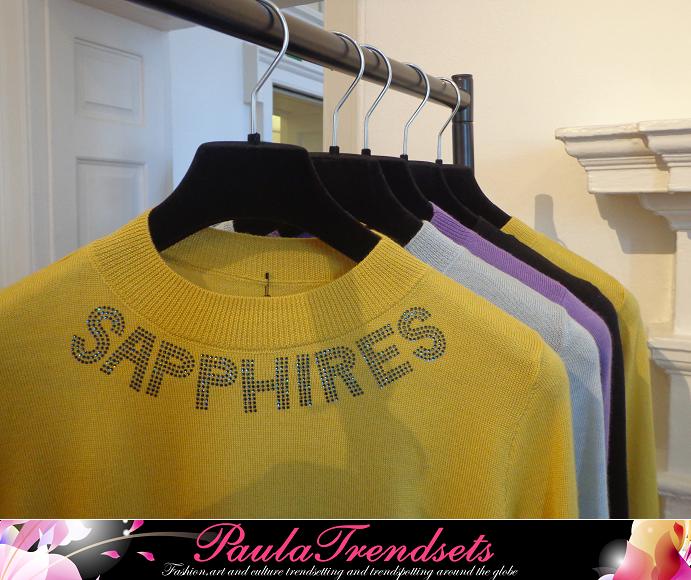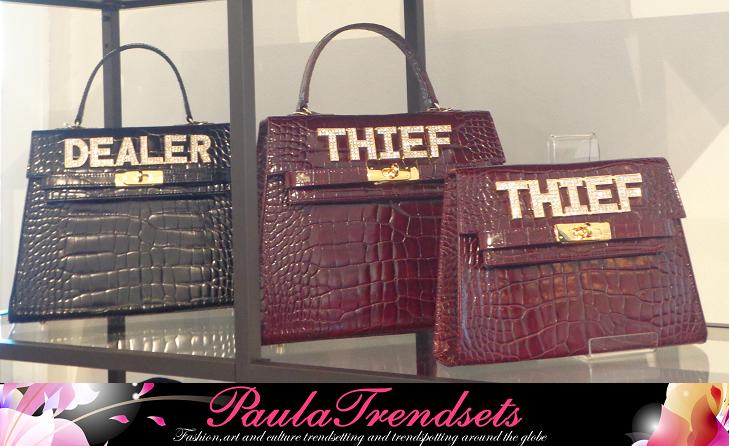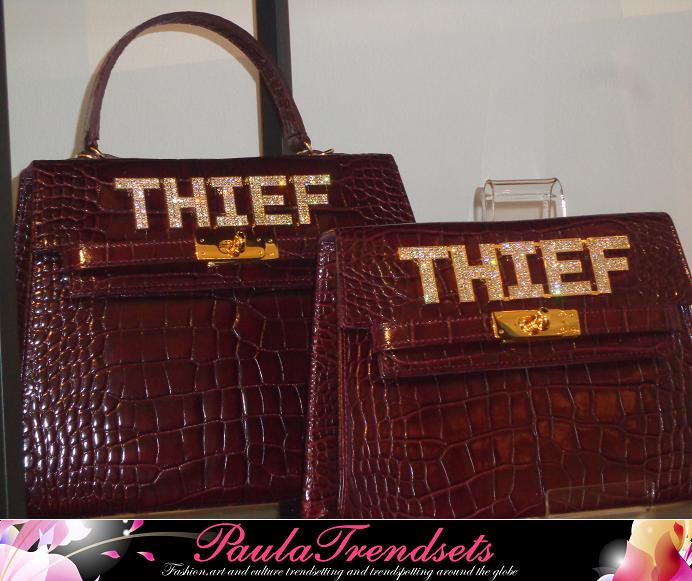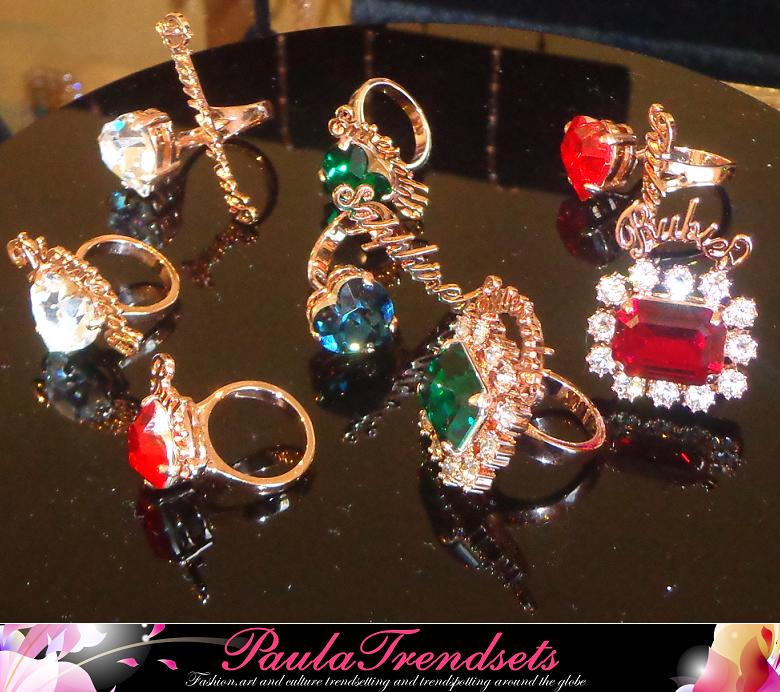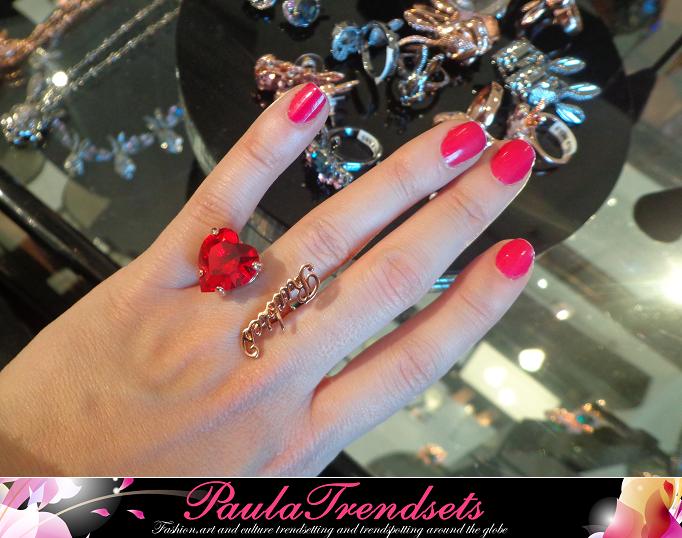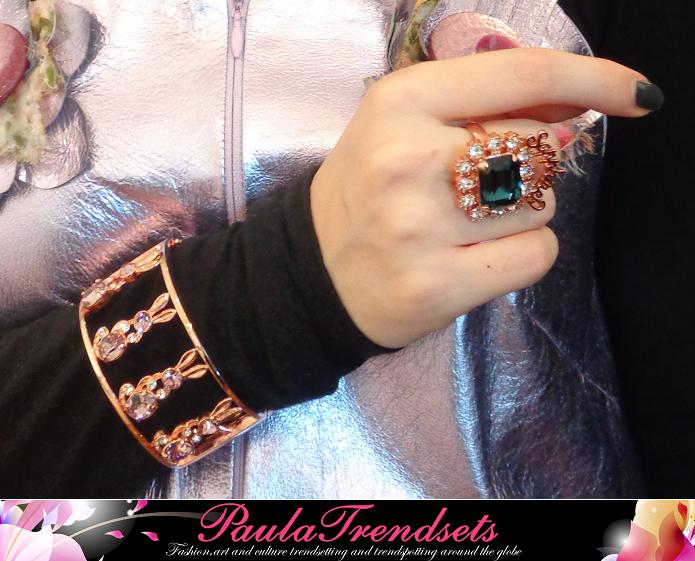 4.
Vibrant color combos, interesting geometrical cuts, shapes and patterns, easy to carry sizes and helpful compartments and pockets, is the many reasons why the display of  Mayrafedane handbags caught my eye. You know, the "I want this, and this, and this" kind of fashion hunger.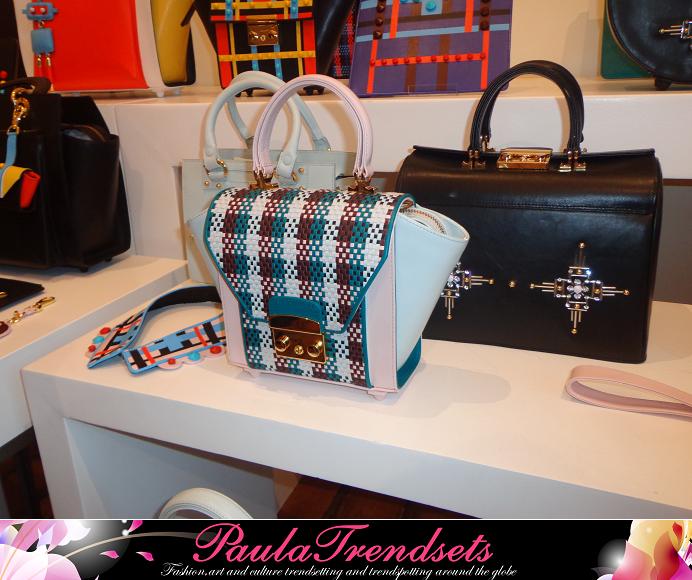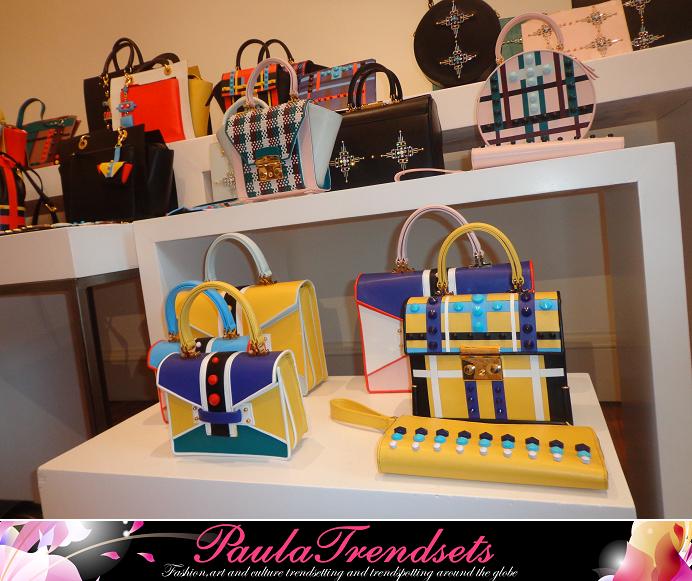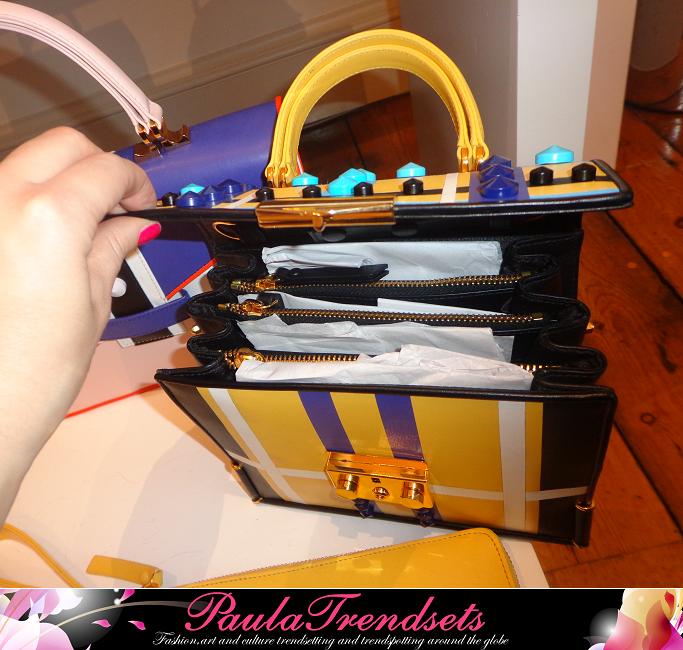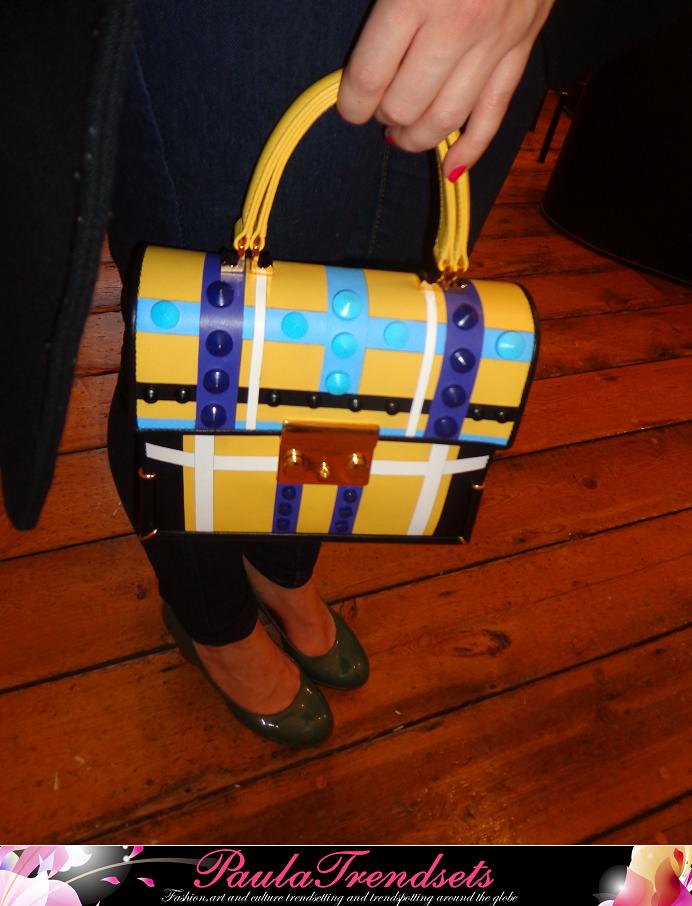 5.
Maria Francesca Pepe's space-inspired jewelry collection for AW 2015 Out Of This World is bringing back from the future an aesthetic r-evolution through to the brand's signature pop approach to design.
Her capsule collection for urban cool footwear brand Joshua Sanders includes three classic styles of men's and women's luxury sneakers (high tops, low tops and slip on's) translated into eleven models embellished with fashion jewelry applications and Swarovski. Want more cool? Some of the jewelry applications are removable, e.g. the engraved tags with pop slogans attached to the shoelaces.