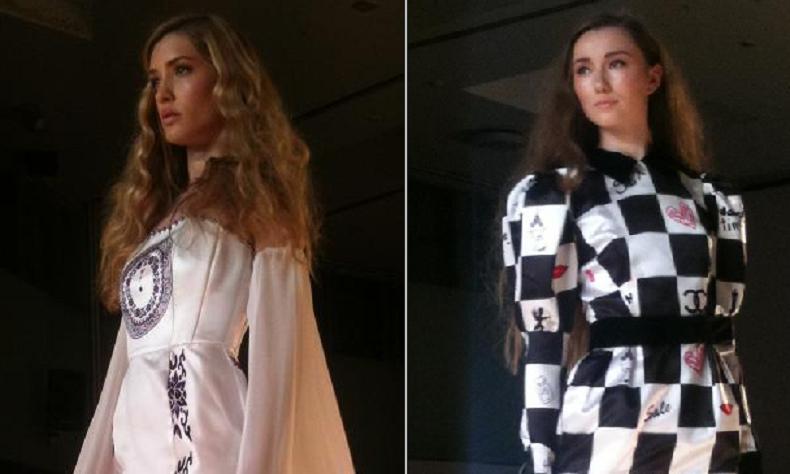 I have known Sandy Antoniou since the times I worked for DIAS Publishing House in Cyprus, and it was with great joy to see her evolution in fashion design on the catwalk of Athens Exclusive Designers Week last Sunday.
Sandy, a vivid personality with a strong imagination, is a certified social worker at Frederick University in Cyprus and also an awarded kids' books writer. Her love for fashion has always been easy to tell from her personal style ,which is a unique combination of dramatic femininity, '50s lines and joyful, luminous colors, mostly pastels. Her first collection I ever saw was a collection she had designed when she had just started studying fashion design, through which she gained the honor to represent Cyprus at the Young Creative Chevrolet design competition in 2010. That was our first interview.
Although I had not seen any of her complete collections thereafter, I am pleased to see that Sandy has remained loyal to her distinct style of design -romantic and feminine, yet bright and lively- while also always creating ingenious new forms and prints to tell a story.
I did not manage to take great pictures of all the wonderful looks she presented on the catwalk of AXDW, including a fantastic, etherial final piece, but I have this tiny video of her catwalk finale which will help you get an overall idea of the styles and movement before you see below the few good pictures I took.
[youtube]http://www.youtube.com/watch?v=_sbz2cRtmi0&list=UU9ByEvfclWhr1uzank2kbZA&feature=share[/youtube]