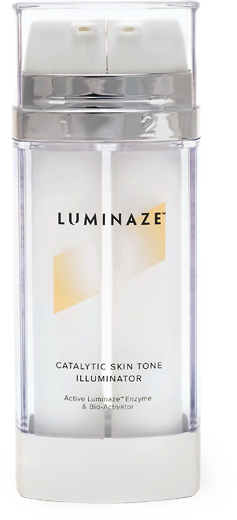 A new, amazingly effective product which uses an all-natural enzyme to fight dark spots has beauticians stunned since its launch, thanks to its phenomenal results. It repairs blotchy skin appearances, harmlessly and naturally, gracing the whole face with a uniform look, without excessive skin lightening or splotchyness.
The name of the "magic" cream is Luminaze and, for now, you can find it exclusively at Nordstrom in the US and Bay in Canada, or buy it online, shipped only to the above two countries.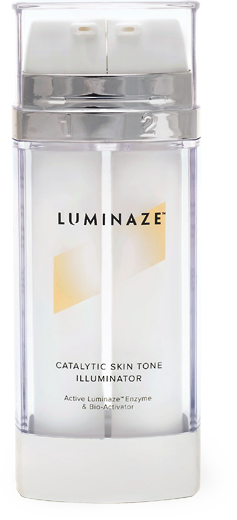 The formula uses an enzyme which is harvestest from a type of mushroom endemic to the Swiss Alps. This recently discovered enzyme is proved to break down melanin, providing a dramatic improvement in the appearence of dark spots created either post-acne or by natural aging, or photoaging of the skin.
The astonishing results are even more outstanding if you compare them with those of compatible treatments with hydroquinone, the prescription medicine that is commonly recommended to lighten dark spots. Clinical surveys have proved a 15% improvement in overall fairness of the skin with Luminaze, opposite 0% with hydroquinone, in only one week of treatment, and 29% opposite 15% relatively in 31 days of use.
Most importantly, because of its natural origins, Luminaze is more safe for everyone to use daily, compared to hydroquinone, which has even been banned in some countries because of its harsh properties.
Remember the name "Luminaze" 'cos you're gonna hear about it a lot in the future. And do remember that you read first about its miracle qualities on PaulaTrendsets.