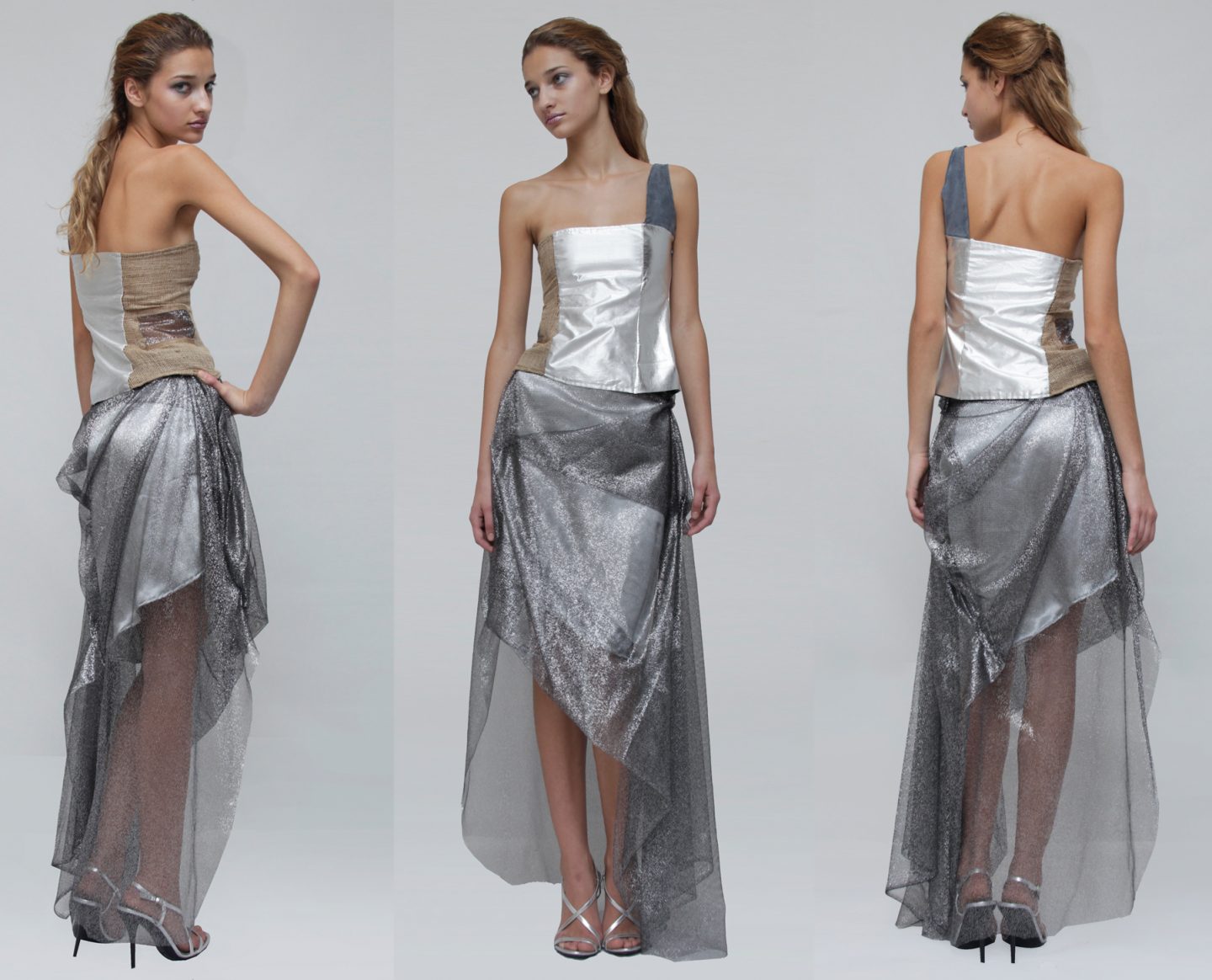 "Women as Treasure" is the  first ready-to-wear collection by new fashion designer Eleni Kyriacou, for spring/summer 2012. 
Eleni Kyriacou
is a London based womenswear fashion and textiles designer. She has studied textile design atCentral Saint Martin's after finishing her BSc in architecture at The Bartlett, UCL, and later apprenticed for the late Alexander McQueen and for Emilio de la Morena.
Eleni's work is characterised by strong design concepts developed through innovative use of textiles and form. Her aim is to create inventive garments that are also wearable.
The first collection of Eleni Kyriacou draws inspiration from archaeology and follows the process of excavation and discovery. Fragments and layers of buildings, roads, tombs and amphorae inspire a collage-like way of designing, using contrasting textures, layering of fabrics, transparencies and draping. Silks of varying textures, metallics, foiled leather, suede, tulle and cotton are used to express this. The colour palette of the collection is directly inspired by Eleni's photographs of archaeological sites in Athens.
Initially, the concept is the excavation of a woman where the woman is unearthed, revealing her in parts. Draped silk, contrasted with rough textures are used to express the contrast between earth removed and the organic and rough forms and structures that are revealed, creating the sense of a core being revealed on the female form.
Then, looks evolve as the archaeological process does, into treasure emerging. Here the woman is treasure emerging and the dresses start to reveal her, her flesh begins to be uncovered through transparencies and glimmering metallic fabrics.
The final looks manifest the woman as treasure where the ultimate stage of the archaeological process has taken place: discovery. Here draping is used again, this time with metallic fabrics.