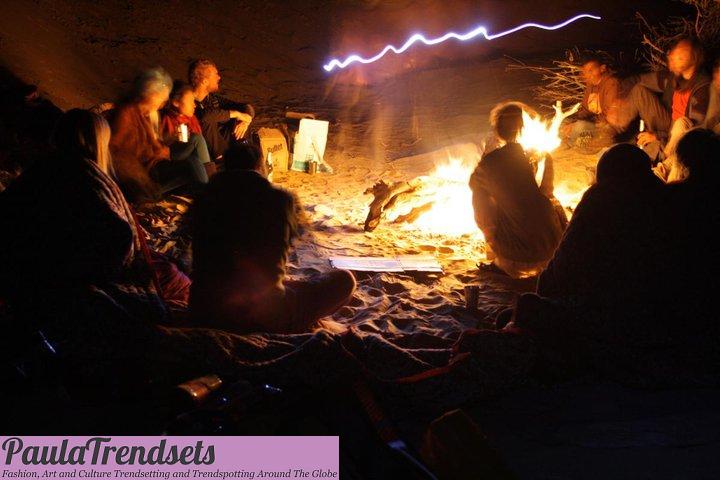 PaulaTrendsets.com introduces guest blogger Elpis Chrysovergis, who shares his experience from a magical New Year's Day celebration in the middle of a desert.
"Spending New Year's Eve in Thar Desert of Rajasthan (world's 9th largest subtropical desert) is one of the most memorable moments of my life.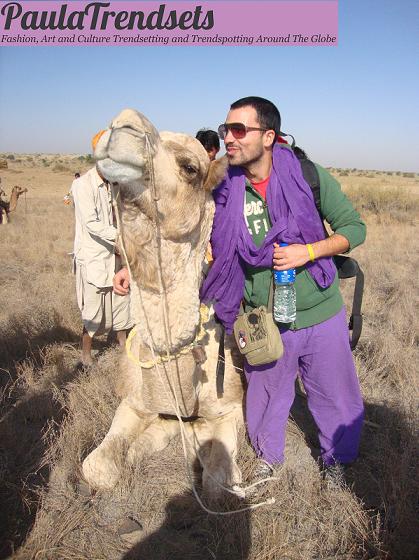 We were a group of 18 people from 10 different countries. After riding our camels for many hours we found the right place to camp in the middle of nowhere before it got dark.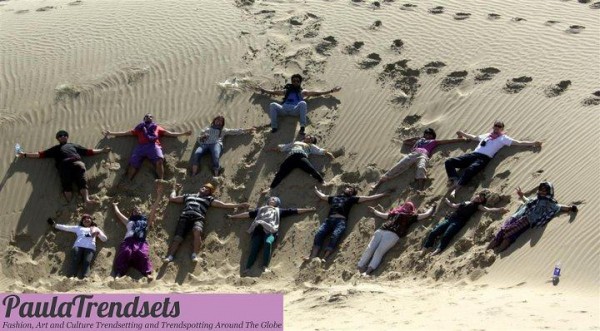 The scenery was amazing. We were looking around but we could only see huge sand dunes and camels. It seemed as if there were no other people even far from our camp, as if we were alone in the desert (believe me it is such a marvelous feeling)! Then,everything was ready to start cooking a traditional Indian dinner (rice, daal, chapatti, pakora).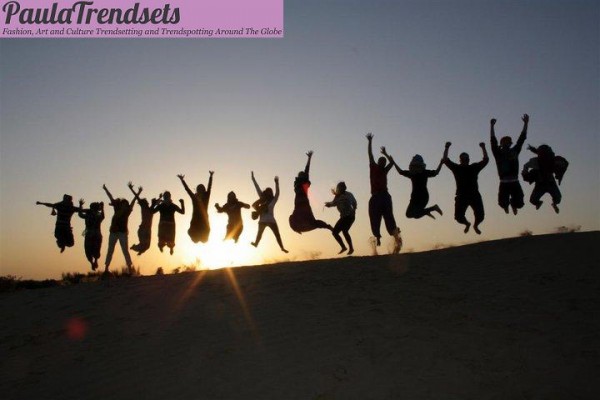 The sun was almost down, so after hundreds of team pictures with the sunset we set up a big fire and sat around ready to eat our dinner. Uncle Joe (the old local that was leading our group) had brought some traditional instruments to sing folk Indian music for us with his friends. I will remember these moments for ever. The sky was supposed to be very dark but the uncountable stars combined with our bonfire were illuminating our faces.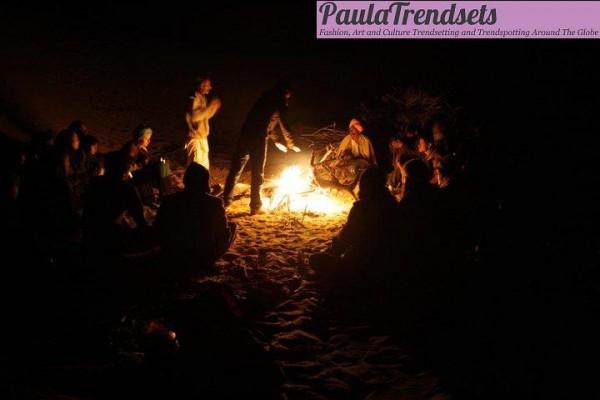 Suddenly, Tya, a girl from Indonesia, shouted ''Happy New Year''! Her country was the first from our company that got the New Year so everybody toasted and wished to each other. After two and a half hours it was India's turn. As we were sitting around the fire, singing songs from our countries, everybody touched the hand of the person that was sitting next to them, making a big circle and started counting down the seconds for Indian New Year!10,9,8,7,6,5,4,3,2,1….''HAPPY NEW YEAR''!! Sorcery in the sky… an incredible range of fireworks lightened up the scenery. It was a small surprise from our Indian friends!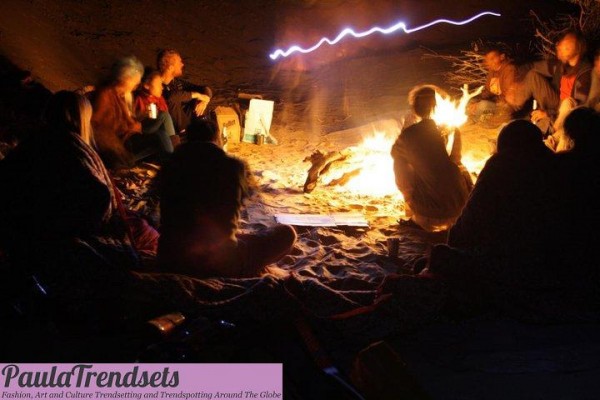 For the next couple of hours the same story was repeated! As we were singing and playing drinking games, suddenly one person was shouting ''Happy New Year'' for their home country. Although it was extremely hot during the day, at night we needed 2-3 blankets each one in order not to feel the cold, but we were really enjoying it because of the magic of the moment.
By that time, everybody was lying under his blankets, always in a circle, looking at the stars and thinking how lucky we were to be living these moments.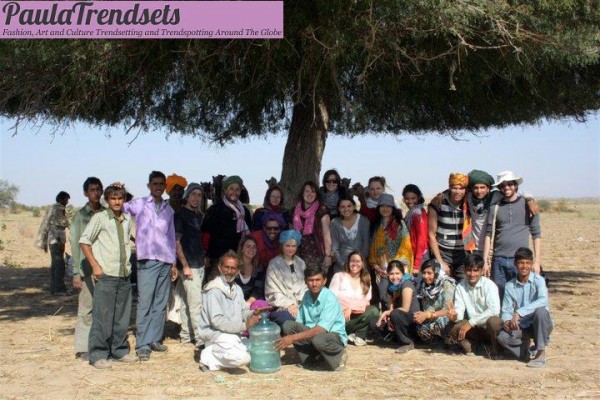 You don't need fancy clothes, a buffet of a wide range of food, a reservation in an ''must'' club or attending an event in an expensive place to celebrate New Year's Eve. Feeling fed up with these habits, I felt how special was to spend this night in the middle of a huge desert, with so many people from all over the world, around a bonfire, looking at the stars and feeling so free. India is an incredible country that taught me so many things… hope I will go back soon"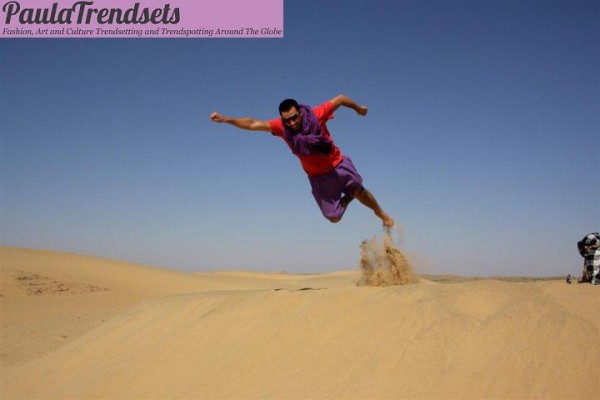 More TRAVEL on PaulaTrendsets.com
Ningaloo Coast Included in UNESCO's World Heritage List
Discovering Skopelos Island; what touristic guides won't tell you
Alps alternative; ski your way to Greece