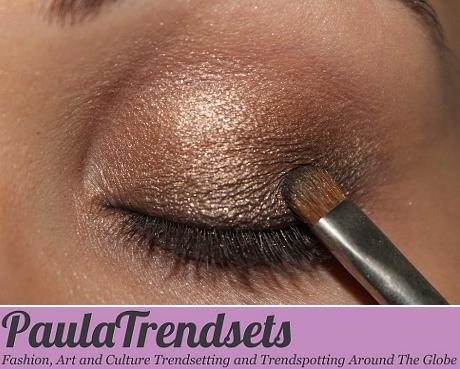 PaulaTrendsets.com introduces make-up artist Maria Thompson as today's guest blogger who will show us how to do an easy smokey eyes look.
Maria Thompson studied makeup at the Glauca Rossi School of Makeup in London, with a focus on Fashion Makeup. From 2001-2004 she worked as a make-up artist in London and New York until she returned to Cyprus where she is the co-owner of  The Room fashion boutique.
Model: Olivia Thompson
********
"Smokey eyes have been in fashion since forever! I credit this to their smoldering, sultry look, and the fact that they practically suit everyone! Open any fashion magazine or check the looks backstage during Fashion weeks: there is always at least one makeup look dedicated to smokey eyes in different variations. By different variations we mean that a smokey eye makeup is not necessarily created using the traditional black colors.
You can create alternative smokey eyes with many color combinations; the key of the look is the smokey eye EFFECT, which is exactly what the word 'smokey' represents: a build-up of color which fades outwards, just like smoke does.
In this mini tutorial we focus on a bronzed smokey eye look. This gives a softer effect than traditional black eyeshadow (although we do love that as well!), making it easier to wear during the day too.
STEP BY STEP
1. Start by applying an eyeshadow primer on the whole lid. This will help the eyeshadow stay put and provide longevity. A good one is the smudgeproof eyeshadow base by Nars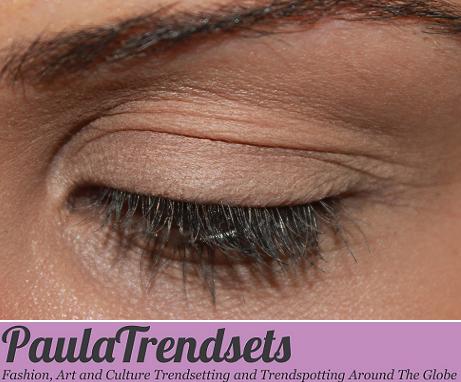 2. Follow with lining the upper and lower eye with a very soft brown pencil. A good choice is MAC's eye kohl in 'Teddy'. Do not worry about not making it perfect, as you will blend later. Make sure the line is quite thick.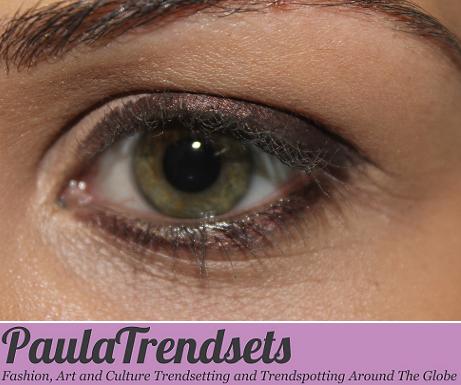 3. Using a flat eyeshadow brush, like MAC's 239, apply a dark bronze eyeshadow on top of the eye pencil.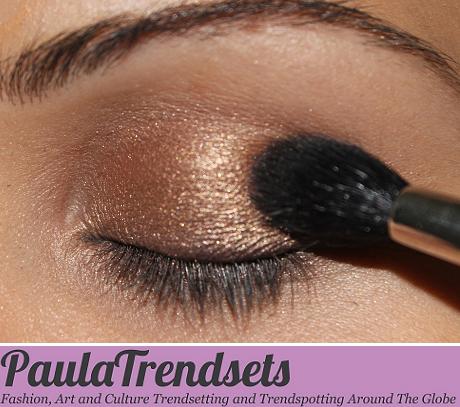 4. Use a soft rounded blending brush, (I really like Royal & Langnickel's blending brush no. BC430) for the same eyeshadow and start going round the existing color on the eyelid, blending it to fade outwards and upwards. An easy way to do this is using an arch-shaped movement back and forth along the eye crease.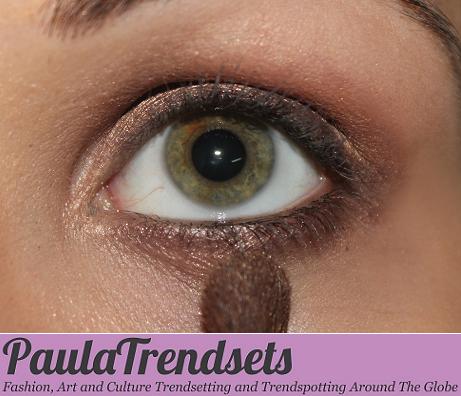 5. Using the flat eyeshadow brush again, apply dark brown eyeshadow only along the upper and lower lash lines, to create more depth.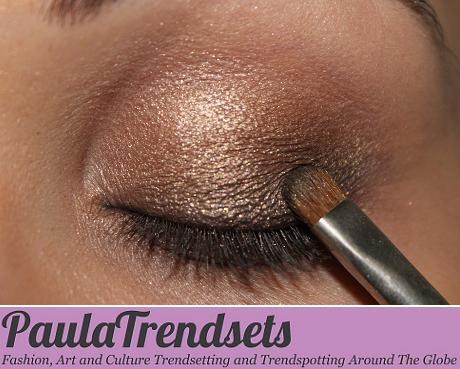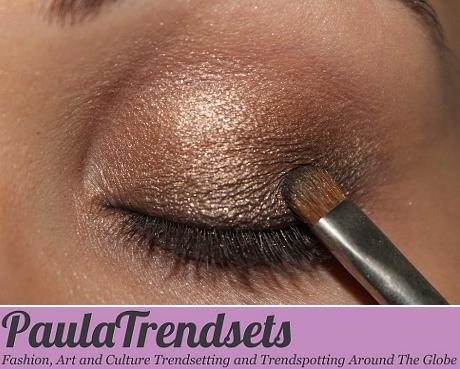 6. Follow with two coats of your favorite mascara, a touch of pink blusher and nude lipstick, and you are ready!"