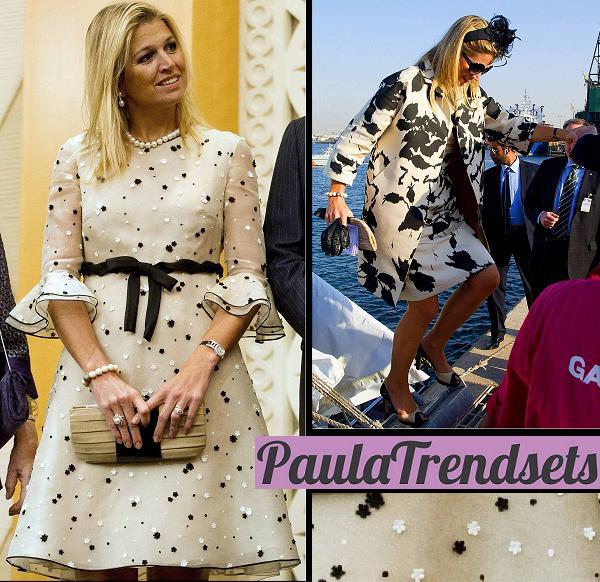 During this past year, fashion blogs have been talking all about the Duchess of Cambridge being the most fashionable royal around, even though NY fashion experts have reportedly denied her being a trendsetter. Despite this, the inherent ladylike elegance of Catherine Middleton has inspired trends followed by thousands of fashionistas worldwide even since she was "Kate Middy", Princess-to-be.
The Kate frenzy having settled down a year later, Princess Maxima's recent official visit to Oman reminded us that there is another royal fashion icon in Europe.
I could even say that Princess Maxima of the Netherlands except from being utterly stylish, she is also more of a trendsetter. She won't hesitate wearing clashing colors, unusual shapes of shades, girlie dresses or bold accessories. Let's first take a look at her sartorial choices during her visit to Oman, then recall some of her loudest fashion statements.
FLASH-BACK