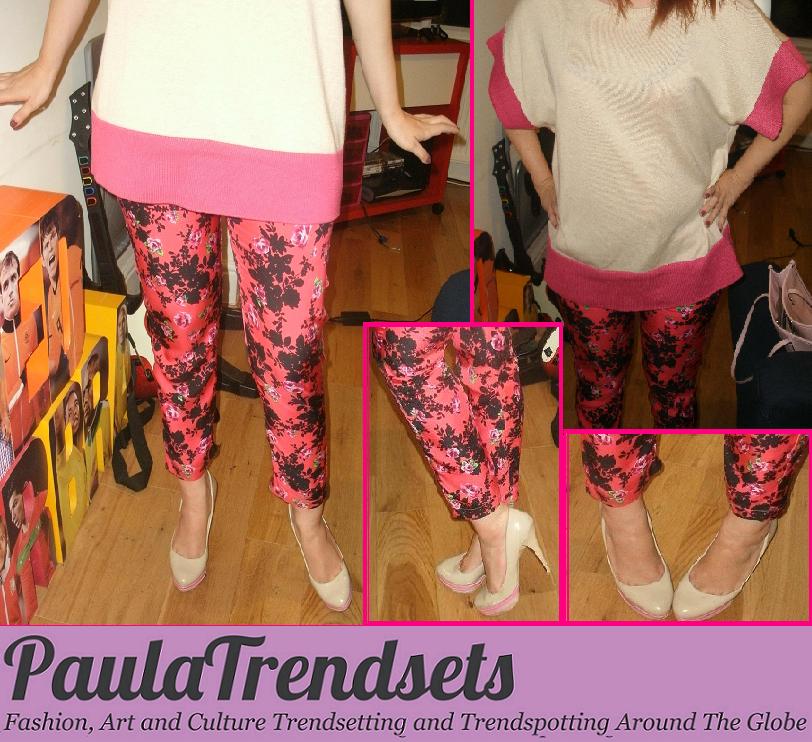 Floral pants is one of the trickiest fashion items to style and you're gonna find out when you buy Versace's floral pants for H&M coming out in stores in a couple of days.
Such floral pants are also most-wanted pieces though, so instead of keeping your distance from this particular style, let's see how you can take the risk of actually wearing them AND looking great in them.
OPTION 1: Play safe
The easiest way to wear floral pants is to match them with the color that comes secondary to their floral pattern. In the pair I'm wearing in the pictures below (bought from TopShop in September), the primary color is obviously a bright pink and the secondary color is black. So, if I wanted to play safe, I'd wear these pants with a black top, shoes, bag and coat, which would be totally ok because it would permit the only bright (the floral pants) to stand out from the rest of the outfit. The thing is, this time I preferred to do something more daring.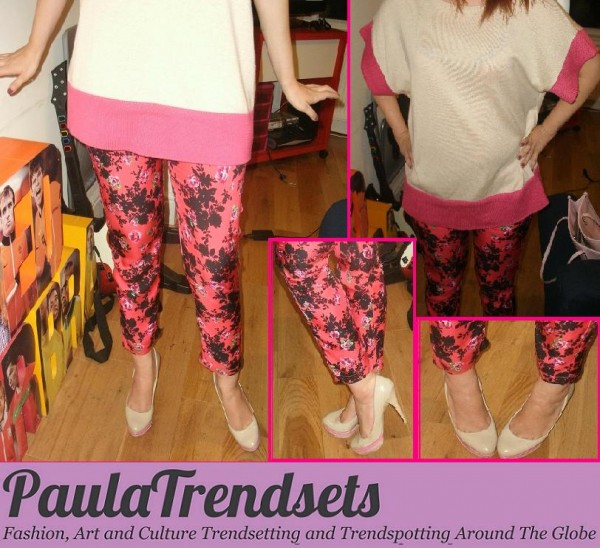 OPTION 2: Spice it up into a funky outfit
So, I chose a top (ZARA) and shoes (Lelos, Athens) consisting of the pattern's primary color (pink) and a neutral (ivory). In order to create a coherent component between the two (the above and the under), I chose both items with horizontal stripes in the same color. This way I kind of created a frame in which the key-piece of the outfit (the floral pants) is enclosed. Thanks to this geometrical set-up, this otherwise daring mix-and-match outfit is put together and rationalized.
The Versace for H&M floral pants
Now let's see how you can style your Versace for H&M floral pants. When it comes to the first one (starting left to right) I'd wear with a white top with bright blue epaulettes and booties in the same color. The second one is very much similar to my other floral pants we saw before, when it comes to the colors and style, so I'd probably style it either with black OR pink and ivory again. On the catwalk, Donatella styled it with a corset in the same pattern as the pants on the left of the picture. If you're daring enough though, you could style it with a yellow peplum top and yellow strappy sandals for a really bright and summery outfit or even with leopard print, in case you're planning to party the night away – or star in a videoclip.