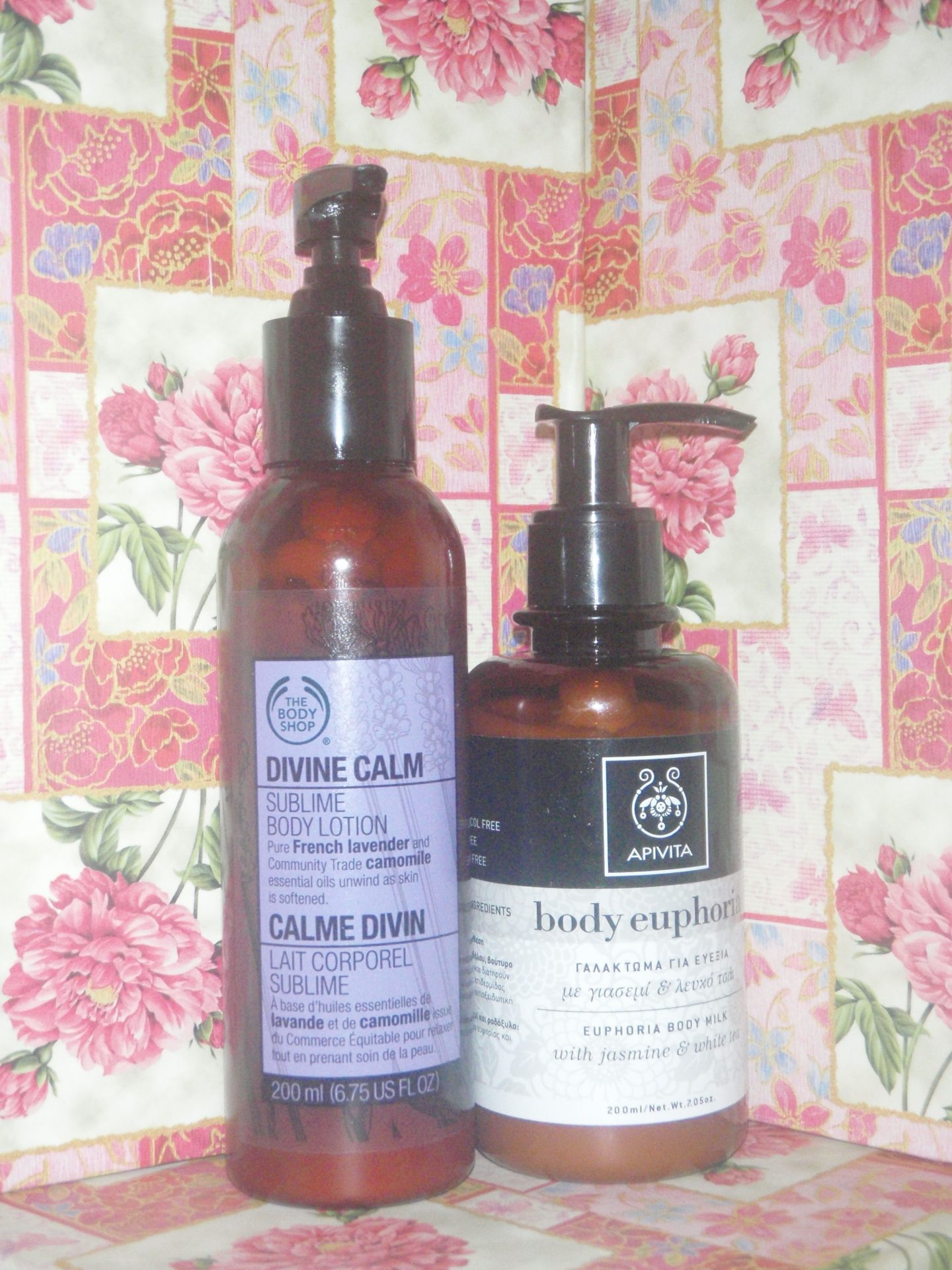 The exact translation of the greek-deriving word "aromatherapy" (αρωματοθεραπεία) means "cure by perfume" and it refers to the beneficial influence of specific natural scents to the human neural system.
Regardless of the "therapy" hidden in every "aroma", a devoted fan of beauty treats myself I have always been particularly keen on herbs-and-flower-scented products, trying several different brands and scents, but I have recently settled with an interesting combination of two and only products, one for day and one for night.
The "Boby Euphoria Body Milk with Jasmine and White Tea" by Apivita and The Body Shop's "Divine Calm Sublime Body Lotion" are more than a luxury treat; I would say they can be a daily nessecity for any hard-working person with a demanding daily schedule.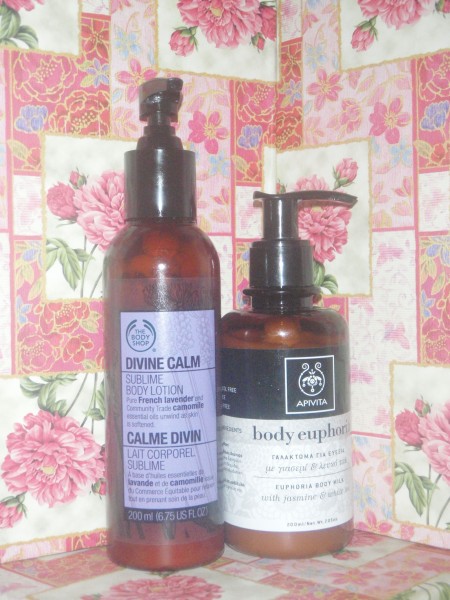 Apivita's Euphoria Body Milk is certain to immediately bring a smile on your face. The jasmine and rosewood essential oils which will surround you, are proven to provide a feeling of optimism and euphoria, while the olive and almond oil and the shea butter naturally nourish your skin, preparing it for a busy day ahead. Last but not least, the white tea which completes this heart-warming wellness recipe, offers the skin the essential antioxidant protection. [Tip: apply only a small amount as this is a really rich formula]
Back home from work, The Body Shop's "Divine Calm" body lotion is what you need after the shower. The bold french lavender and camomile scent might feel at first too intense to some of you, but it sure will take away the tension and prepare the mind and body for a deep and relaxing night's sleep, while the Community Trade brazil nut oil keeps the skin moisturised.
Try both for a couple of days and you will see how stress-free you are going to feel when you follow this simple body care routine.
Did you like this article? Then you'll probably also like Chocotherapy Spa Experience at Home