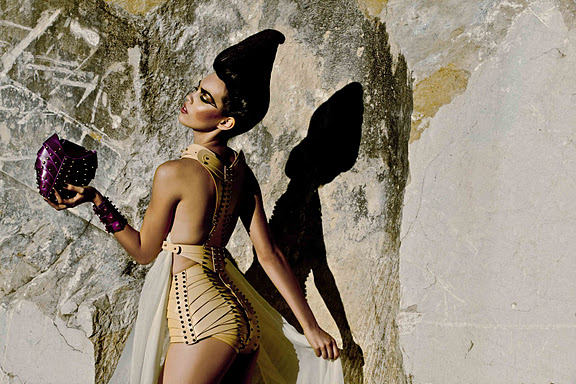 High fashion luxury leather accessories designer Úna Burke found inspiration in the ancient burial techniques of ancient Egypt and the Egyptian cat-goddess Bastet.
The photoshoot took place in a breathtaking Austrian Marble Mine near Salzburg, where Úna worked, for the third time now, with Vienna based Photographer Andreas Waldschuetz, Art Director Adia Trischler and their awe inspiring creative team.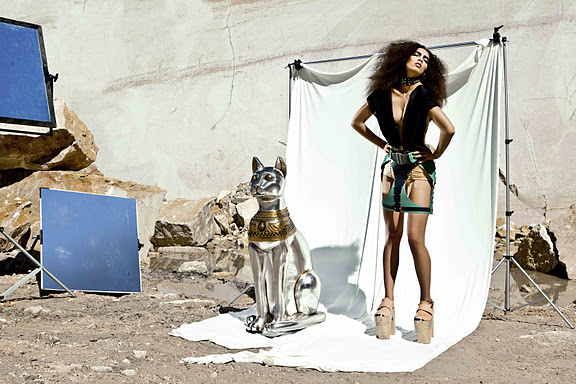 Spring/Summer 2012 has led Úna to be intrigued by the spiritual, symbolic and superstitious burial rituals found in every culture. Finally focussing on those of the Ancient Egyptians who, through their burial practices, strived for eternal life, Úna studied the various procedures used in the processes of mummification, discovering the reasoning behind the removal of internal organs yet the protection of the heart and the decoration of the sarcophagus and the tomb with protective symbols such as vulture wings, cats and scarab beatles.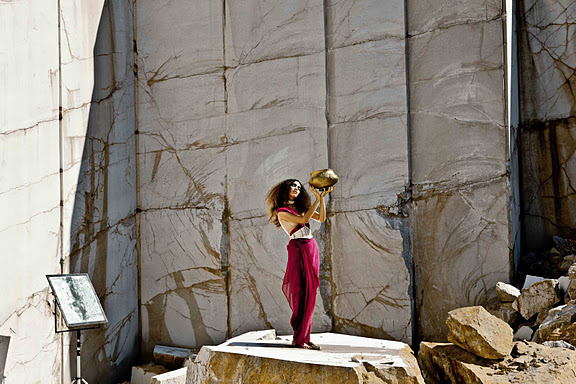 It was believed that through these processes the soul was protected and aided in the passing through to the afterlife where it would be reborn and in effect 'death would be cheated'. In researching this topic Úna uncovered stories of an Egyptian Goddess called 'Bastet' who was worshipped by many, often depicted as a lioness or a cat. Bastet was regarded as the protector of Lower Egypt so, inspired by this, Úna has created a collection which contains bodice pieces that protect the heart through forms relating to that of the heart scarab and a human heart shaped hollow vessel to be used as a handbag.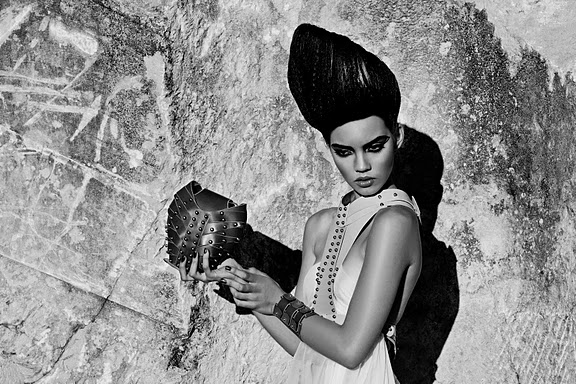 These armour-like pieces have been photographed with flowing, draped chiffons, creating a strong warrior-like, yet very feminine and sensual character.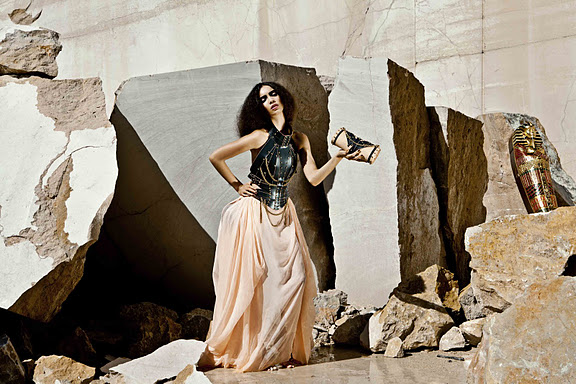 Necklines are lowered this season and skirt shapes are merely frames and empty forms, in the way that death is fooled. Winged creatures such as the many bird and scarab symbols are also referenced in the Wing Shoulder piece, while arm braces, cuffs, neck pieces, corsets, belts and handbags feature heavily in this collection, created in bright vegetable tanned leathers indicative of this ancient culture.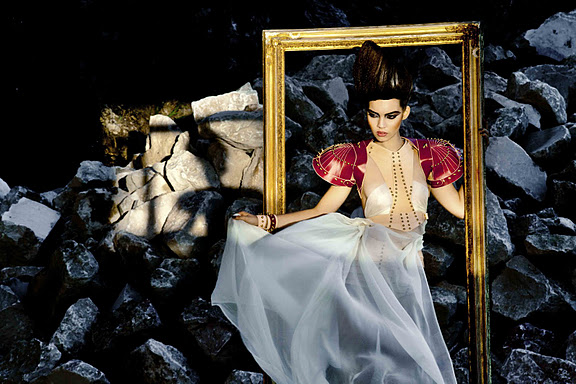 Úna Burke employs traditional leather-working skills to create intricate forms from vegetable tanned cow hide. With her distinct construction technique using leather panels and brass fittings, Úna develops sculptural belts, jewellery, handbags and abstract body pieces. Her work is often concept based, with influence commonly taken from military sources and other physical and metaphorical methods of protection.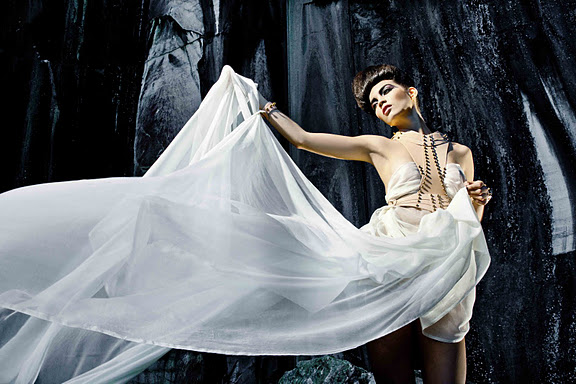 Credits:
Photography – Andreas Waldschuetz
Art Director – Adia Trischler
Styling – Adia Trischler, Lauren Cooke
Make Up – Stefanie Lamm
Hair – Patrick Glatthaar
1st Photo Assistant – Marlena Koenig
Styling Assistant – Verena Weiss
Videography – Volkmar Geiblinger
Digital Imaging – Christian Freidrich
Model – Justine @ Fresh Model Mgmt
Shoes – Fflur Cadwaladr Owen

Sponsorship
Leather Sponsorship: Metropolitan Leathers
Contact details
Email – pr@unaburke.com, sales@unaburke.com, info@unaburke.com, unaburke@gmail.com
Phone – +44 (0) 78 3065 0382
Studio Address – Sherwood Lodge, 71 Atheldene Road, London SW18 3BU, UK.