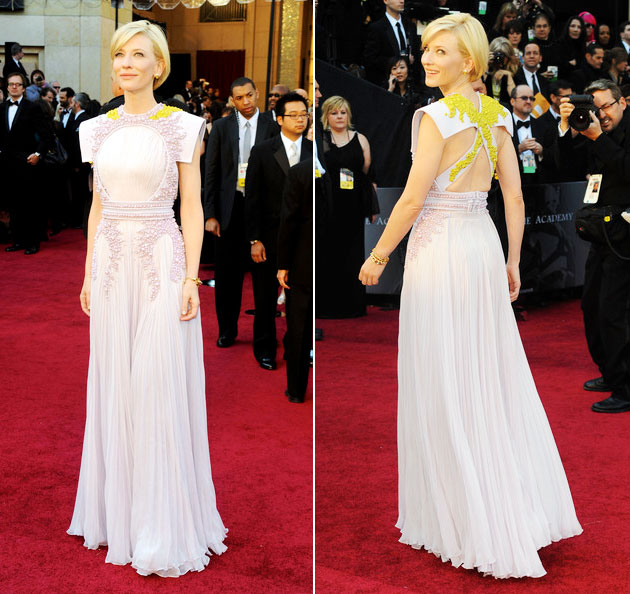 Roman empress or Han princess?
I'd say no earthling.
Cate Blanchett in Givenchy Haute Couture looked absolutely fairy for the first time after the "Lord of the Rings".
This statuesque pale violet pleated long dress, highlighted by a little yellow on the square shoulders,  goes so well with Cate's fair complexion and classy attitude. I wish I can slip into such a Givenchy masterpiece one day.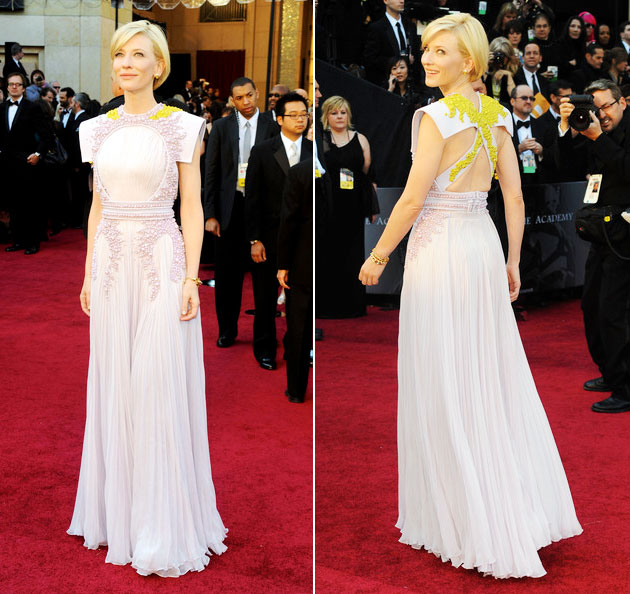 Just look how detailed the beading is.
The dress is part of the 10-piece collection Givenchy Haute Couture Spring Summer Collection 2011. Designer Ricardo Tisci was inspired for the collection by the traditional Japanese dancing art of "butoh" and the crane, a powerful symbol in Japanese tradition, which explains the feather extravaganza. Add tulle and you're ready to fly.
All 10 dresses are featured in whites or pale shades of yellow and violet, but have a vibrant color twist in the detailing and at the back.
"Stop it right now" blogger was so carried away by Tisci's collection for Givenchy that she suggests the current and previous Givenchy Haute Couture collections are used in an action full-lenght movie evolving around a battle of Good and Evil. Take a look at the picture below to see how right she is.