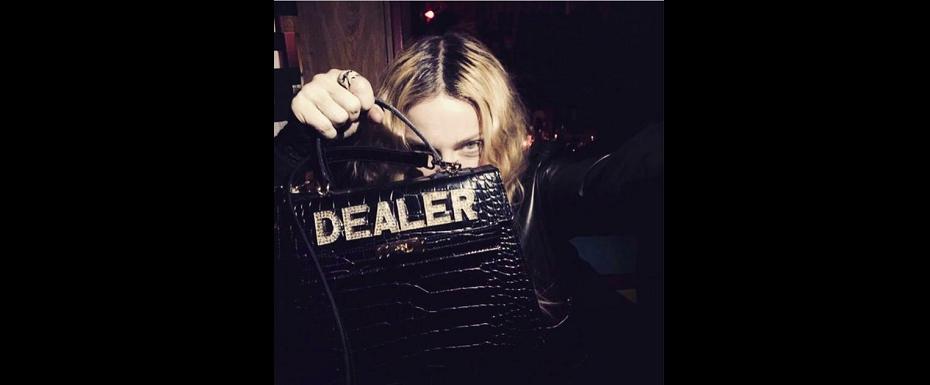 You first saw this handbag on PaulaTrendsets, featured in my LFW: Top 5 favorite collections @ The Exhibition article last March.
Now pop idol Madonna was spotted taking the lead in securing her own "Dealer" handbag from Mawi's Criminal Collection.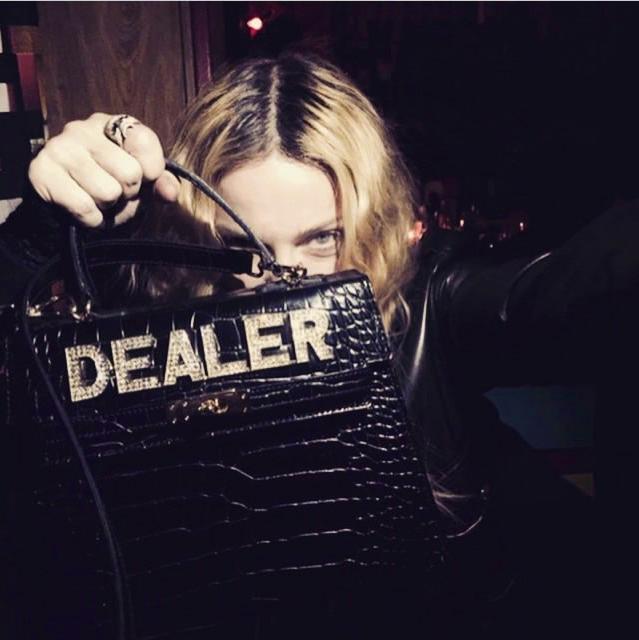 The two handbags and matching clutches of The Criminal Collection are made of embossed calf leather with porcine suede lining. The "Dealer" and "Thief" slogans are adorned with Swarovski crystals.
The collection, designed for Autumn Winter 2015, is available to pre-order at www.mawi.co.uk.