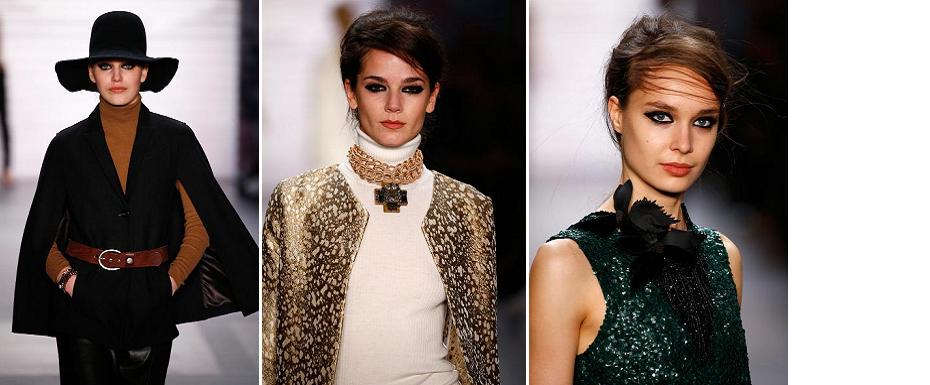 It was an "East-End" feeling at this week's Marc Cain show in Berlin.
Street styles of the sixties defined the exclusive fashion show by Marc Cain during Mercedes-Benz Fashion Week in Berlin.
The Fall/Winter 2015 collections stand out with their bohemian influences, opulent pattern mixes and striking colours.
Famous top models, such as Tali Lennox (daughter of Annie Lennox), Erjona Ala and Antonia Wesseloh, walked the runway for Marc Cain.
The Marc Cain show welcomed a star-studded front row as always: Katie Holmes, Elizabeth Hurley, Sylvie Meis, Chiara Ferragni, Aylin Tezel and many more celebrities attended the event which took place in a venue next to the Brandenburg Gate.
"Berlin is the highlight in our event calendar – this is where the industry gets together and we show where the fashion trends will be heading next season. After this successful start we're looking forward to plenty of orders and satisfied customers," said founder and owner Helmut Schlotterer.

Elizabeth Hurley shared her enthusiasm for the new Marc Cain collections: "This is my second visit to a Marc Cain show at Fashion Week in Berlin and I've become a real fan. I particularly liked the sixties inspired items"