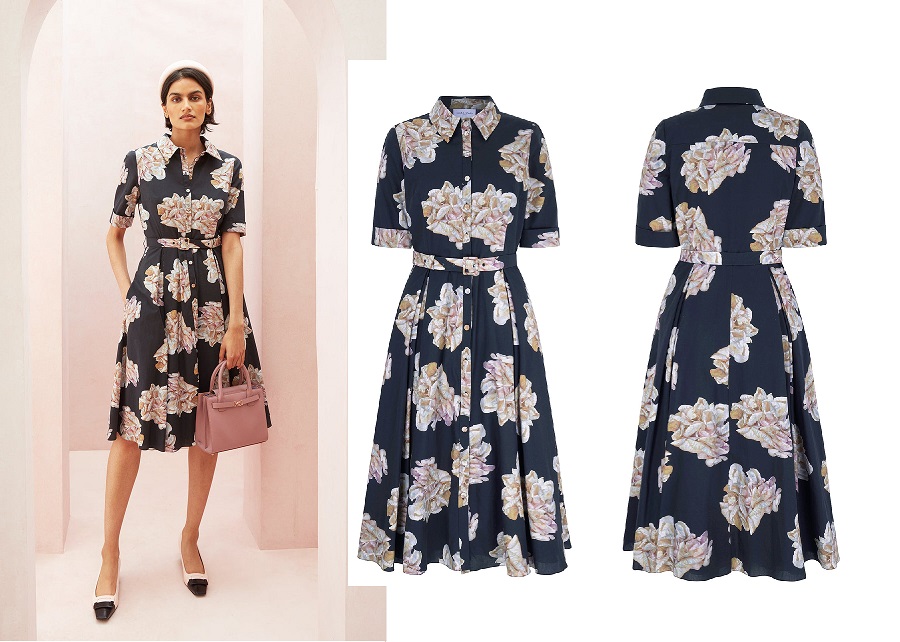 Deeds are better than words, Trendsetters, so let's do this together!
In light of the heart-breaking humanitarian crisis in Ukraine, British fashion designer Suzannah London is kindly raffling 4 wonderful luxury fashion pieces to raise much-needed donations for the British Red Cross's Ukraine appeal.
Entry to the raffle is £10
You can enter as many times as you wish
100% of the proceeds are going to charity
Entry closes 9AM GMT Wednesday 9th March
4 chances to win from each one raffle ticket
One winner and three runners-up will be picked at random.
Prizes are:
The winner of the raffle will receive Suzannah London's Limited Edition Canvas Floral Shirt Dress, in a size of their choice.
One runner-up will receive the sustainable Winnie Handbag in Rouge Apple seen in the picture, donated by celebrity favorite handbag designer Tyler Ellis.
Two additional runners-up will receive one Italian silk scarf each, from Suzannah London's collection.
Shipping and import duties are included for all winning prizes.