Karl Lagerfeld and Sydney-based beauty brand ModelCo celebrate the global launch of their limited-edition colour cosmetics collection.
[Photography by Aurelien Meunier and Julien M. Hekimian/Getty Images for ModelCo, Kristy Sparow/Getty Images]
Featuring more than 50 products, the limited-edition collection is now available through KARL LAGERFELD stores and MODELCO.COM, and key exclusive retailers: Nordstrom in the US; in Europe at Douglas, Nocibe, Cult Beauty and Galeries Lafayette; and in the Middle East at selected retailers.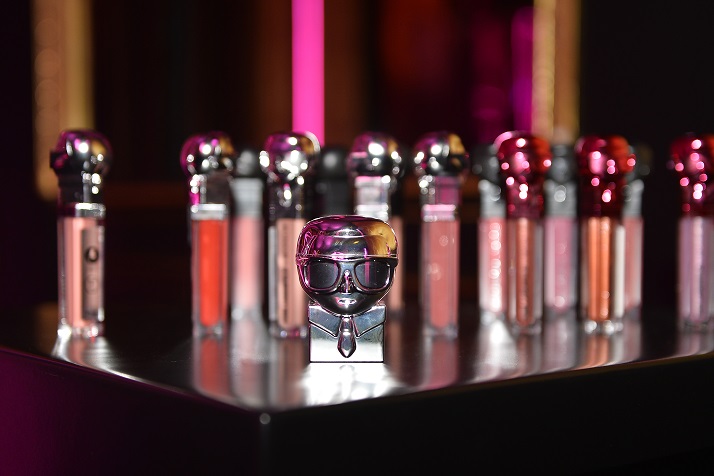 A mob of 100 KARL LAGERFELD + MODELCO "Beauty Butlers" travelled to iconic landmarks throughout Paris, France — including the Eiffel Tower, Les Tuileries, Champs Elysées, Saint-Germain-des-Près, Montparnasse and Opéra — all wearing custom-designed helmets with a 3D cartoon reinterpretation of Karl Lagerfeld, which is also a key element in the collection.
The official launch event took place at Place Vendôme in front of the Hotel D'Evreux. The entire space was specially transformed with hot pink décor and installations.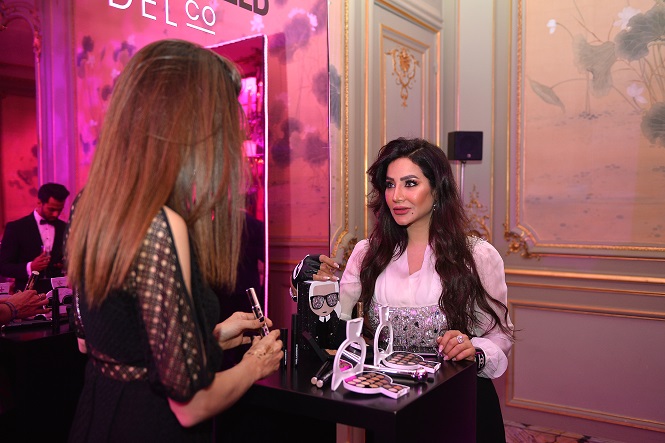 Guests were the first to try on the products from the anticipated makeup line and discover their favorite colors.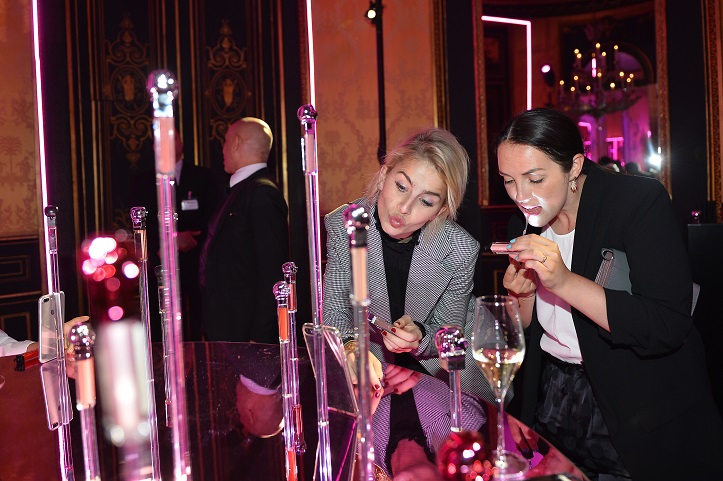 VIP Guests included Kaya Scodelario, Caro Daur, Dilone, Mrs Bella, Sananas, Samar Siraqui de Buttafoco, Jaad Belgaid, Rafael Miller, Tarik Lakehal, Vanessa Axente and Ines Rau.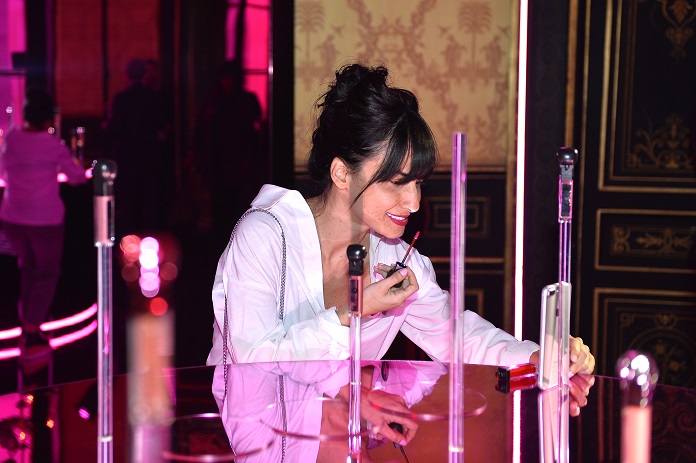 Fashion icon Karl Lagerfeld is globally renowned for his cutting-edge, aspirational and relevant approach to style. Under his creative direction, the KARL LAGERFELD fashion house is rooted in a DNA that's accessible-luxe and cool; its signature aesthetic combines timeless classics with a modern, rock-chic edge.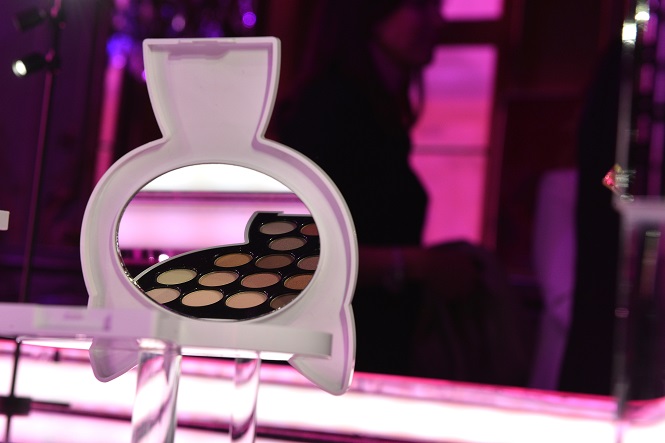 KARL LAGERFELD's portfolio includes ready-to-wear for men and women, childrenswear, bags andsmall leather goods. Additional collections include watches, eyewear, footwear, perfumes, candles and fashion jewellery. In 2016, the company launched bridal fine jewellery and KARL LAGERFELD PARIS, which brings Parisian-inspired styles to North America. The global flagship store on KARL.COM reaches 96 countries.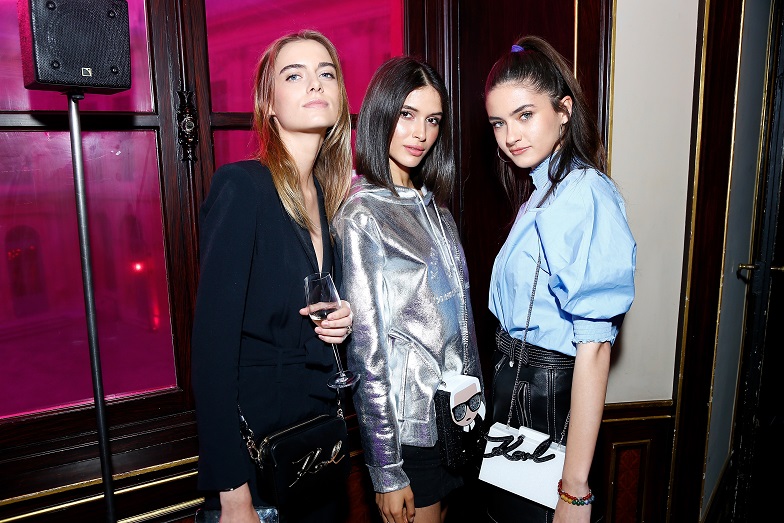 Beauty brand ModelCo is known for teaming up with international celebrities and brands, its signature hot pink contagious energy flowing globally to create collaborations of quality and glamour. ModelCo has achieved cult status through its numerous celebrity ambassadors and collaborations including Elle Macpherson, Dannii Minogue, Rosie Huntington-Whiteley and Hailey Baldwin. ModelCo is sold through premium retailers globally plus shipping worldwide from modelco.com.