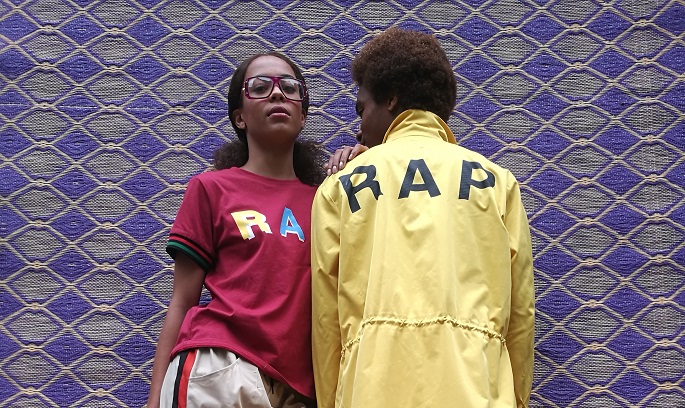 a label with a philosophy of diversity at its core
Cadillac presents the global relaunch of iconic streetwear brand R.A.P. London by Hassan Hajjaj at this year's Sole DXB festival, Nov 18 – 19, in Dubai.
Having wound up the fashion label in 1996, the relaunch marks 20 years since it was last commercially available.
A founding pillar of what we now know as streetwear, the current scene owes a lot to Hassan Hajjaj and the R.A.P. brand – pushing forward a movement from London around the world that blurred the lines of art, fashion and music and championed diversity in grass roots entrepreneurialism.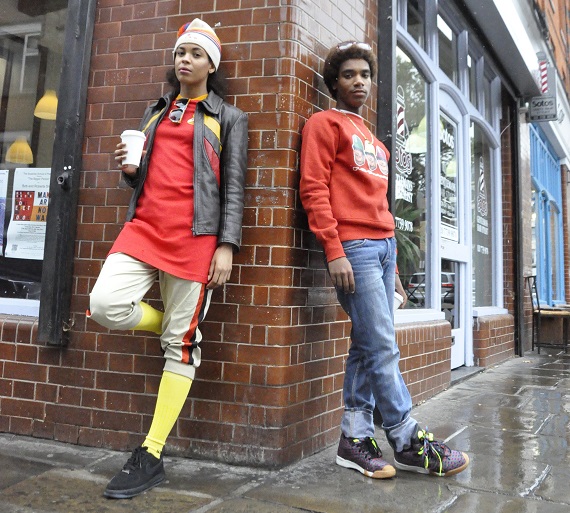 Launched back in 1984, set against the prevailing socio-political bleakness that defined the time in London, Hajjaj launched R.A.P., or 'Real Artistic People', out of Neal Street, Covent Garden, helping to build a creative scene in response to this very lack of opportunity.
A streetwear label, a retailer, a hub for music and artistry; as Moroccan-born Hajjaj says, "the big fashion labels didn't design for people like us, so we'd go and buy the fabric and put it on the back of jackets. My peers were people like Soul II Soul, Omar, London Posse, pirate DJs – that's the friends I grew up with. I wasn't thinking outside of doing stuff for myself and my friends. It was what was going on around me. I was trying to create for what they would wear."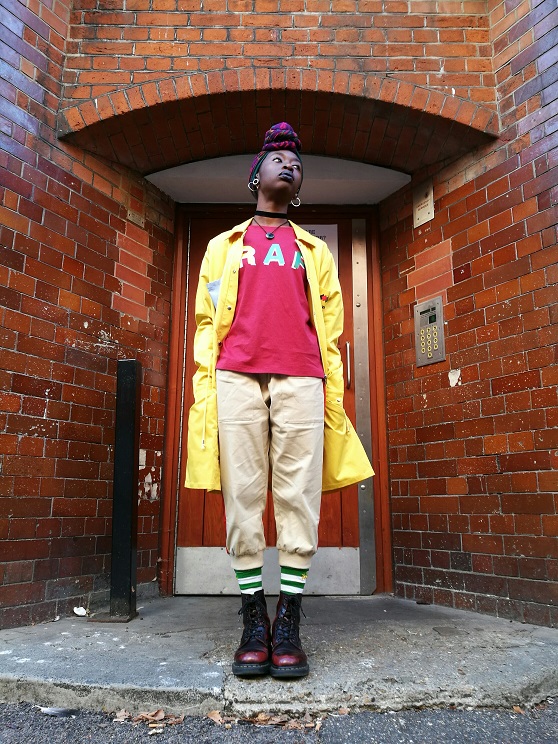 For Hajjaj, expressing the influence of London meant reflecting the city's role as a gathering point for amongst others, the people of diverse backgrounds and nationalities that, like him, had made the place their home.
R.A.P, says Hajjaj, was about "a London mix from Caribbean, English, Indian" – the immigrant children of the Empire no longer supplicant to the mother country, but now making themselves visible through style, fashion and culture.
"R.A.P. combined everything we knew, we were the underdogs that were striving to do that work mainstream. R.A.P. represented these people that I was a part of, the newcomers to the UK and also English people that were curious about different cultures. That basically put a seed in the ground".
Back in the days, "I was doing clothing, my friend was a photogR.A.P.her, a video maker, and I was doing something from a fashion point of view trying to dress these friends of mine. The support I had was the London underground community from musicians, filmmakers and video makers that wasn't mainstream".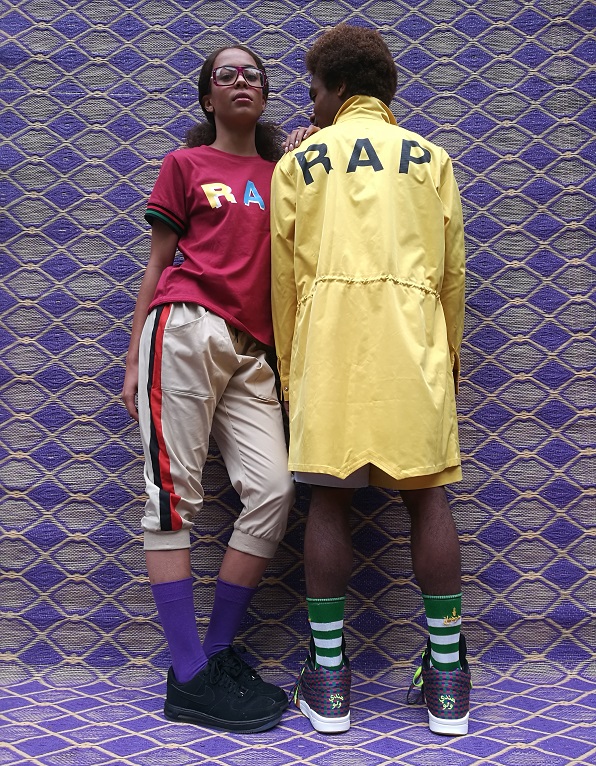 In 2016, as we mark 20 years since R.A.P closed its doors, Sole DXB relaunch the label at this year's event with the support of Cadillac, showcasing 12 unisex pieces – 6 taken from the R.A.P archives and contemporised for 2016, with another 6 brand new to the label, inspired by the cultural movements of today's NYC and London.
A reflection of past and present times, the colourful cultural melting pots of our societies, old worlds combining with new, R.A.P. has never been more relevant.
As words like 'pioneer', 'icon', and 'legend' get banded around far too freely, we welcome back a true founding father of modern streetwear at a time when perhaps he and R.A.P have never been more needed.
As former Artistic Director for the ICA, Ekow Eshun says of the man known as Morocco's Andy Warhol, "Within the context of the times, the return of a label with a philosophy of diversity at its core can only be welcomed. From fashion to photography and back to fashion, Hajjaj's work, in tandem with many other artists of colour, has helped change Britain for the better."
Relaunching at Sole DXB this November, we can only hope this indelible mark by Hajjaj be made on the wider world too in 2016.
Long live 'Real Artistic People'.