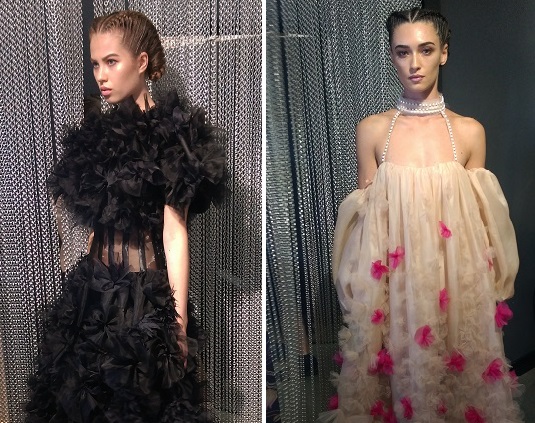 The enchanting Japanese folk tale of the Princess of the moon is the concept behind SORAPOL's wonderful demi-couture and eveningwear collection for Spring Summer 2017, Bijin, which I had the opportunity to view during London Fashion Week.
The 10 beautiful handcrafted pieces of the collection have been designed stemming inspiration from the legend of the Kadupul, the rare desert flower which blossoms at night for only a few mesmerising moments.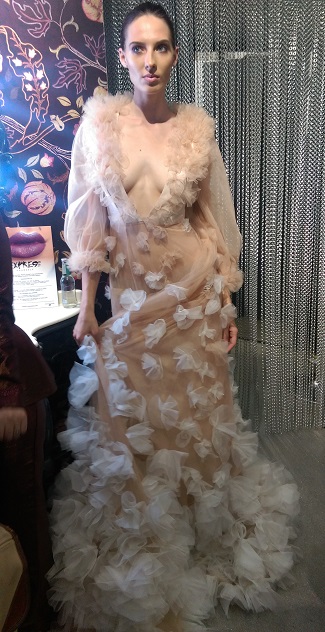 The Kadupul flower has a rich history in Japan, where it is known as the Gekka Bijinor, which means "Beauty under the Moon". The early Japanese folk tale Taketori Monogatari tells the story of a Princess exiled from the moon, and her life on Earth. According to the tale, where the Princess once lived her life with abandonment and no desire to follow rules, once exiled she was forced to mature and become stronger in order to take back what was rightfully hers.
SORAPOL has taken inspiration from the legend of the moon Princess to create a collection that combines fluidity and strength in its design. The white of the Kadupul, the ink-black night skies and the billowing desert dunes lend themselves a minimalist colour pallet whilst the abundant use of opulent silks & organzas, delicate bead work and intricate embroidery stand out as the quintessential SORAPOL hallmarks. The Kadupul is omnipresent in the collection, in the form of delicate flower appliques.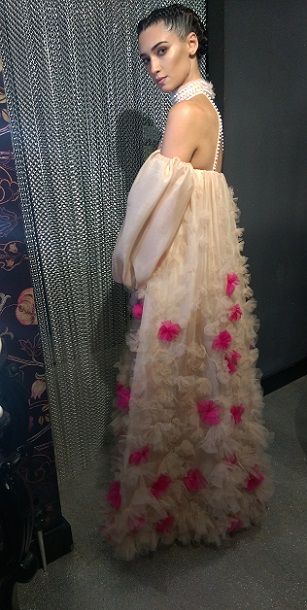 Each silhouette graces the body using skilled corsetry techniques and artful draping to celebrate and enhance the SORAPOL woman. The collection is a vision of beautifully crafted pieces that speak for themselves.