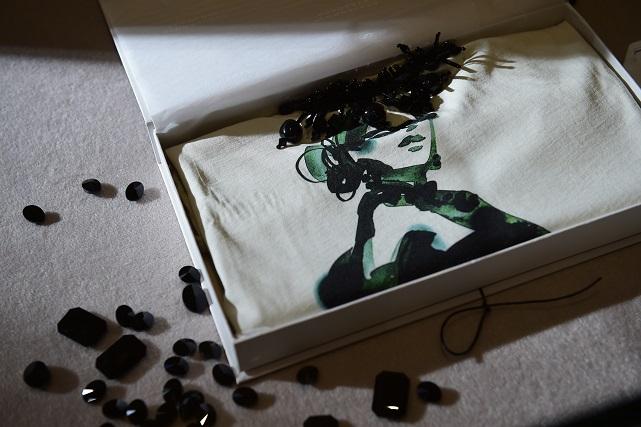 "Every day we overstep borders, live our reality, and constantly recreate our life. And fashion is the most beautiful expression of our feelings"
It is always interesting to see how the personality of an iconic woman is translated into contemporary aesthetics – and German fashion designer Dorothee Schumacher has provided us with a powerful and inspirational interpretation of Frida Kahlo's spirit as a beautiful clothes collection for Autumn Winter 2016-17.
VOGUE Fashion's Night Out served as the perfect opportunity for us to discover the new collection. The fashion label joined the celebrations for the annual event in Berlin, Dusseldorf, and Vienna, hosting art talks and featuring a limited edition T-shirt and a special cocktail drink also inspired by Frida, at Dorothee Schumacher's stores.
Below: Fashion Designer Dorothee Schumacher poses for the camera with celebrity guests
 Illustrator Katja Foos created the print on the exclusive T-shirt designed for VOGUE Fashion's Night Out, decorated with Swarovski crystals.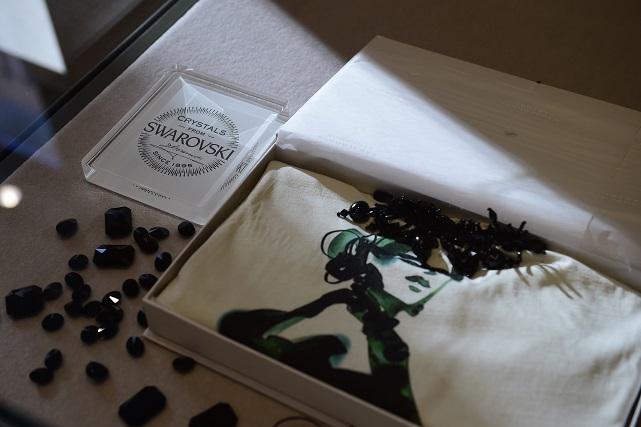 "We celebrate Frida as an unconventional woman, are in love with her attitude, her spirit. Every woman, who radiates from the heart, is our prettiest ambassador", the brand says of the collection, which, they add, is loaded with a precious message and emotion.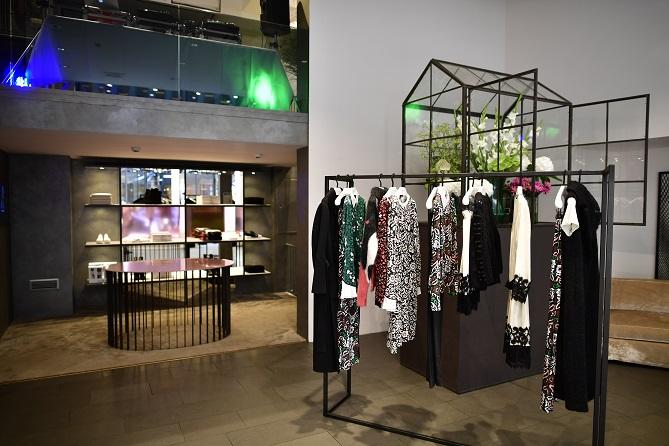 "Every day we overstep borders, live our reality, and constantly recreate our life. And fashion is the most beautiful expression of our feelings. We tell a story without any words – with intense colours, embroideries or electrifying prints. And then we celebrate this new self-image with a smile on our face… just like Frida"
"An Amazonian woman, who transforms her own reality from an obstacle into a muse"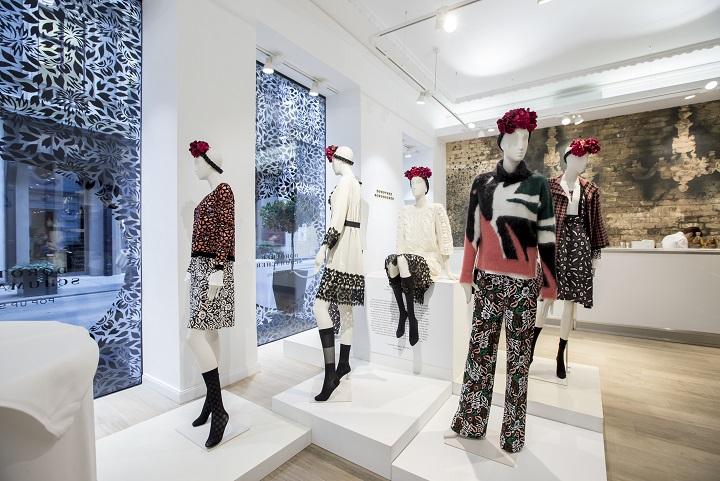 (All photography in this article by Jan Hetfleisch, Sebastian Reuter, Alexander Koerner/Getty Images for Dorothee Schumacher)