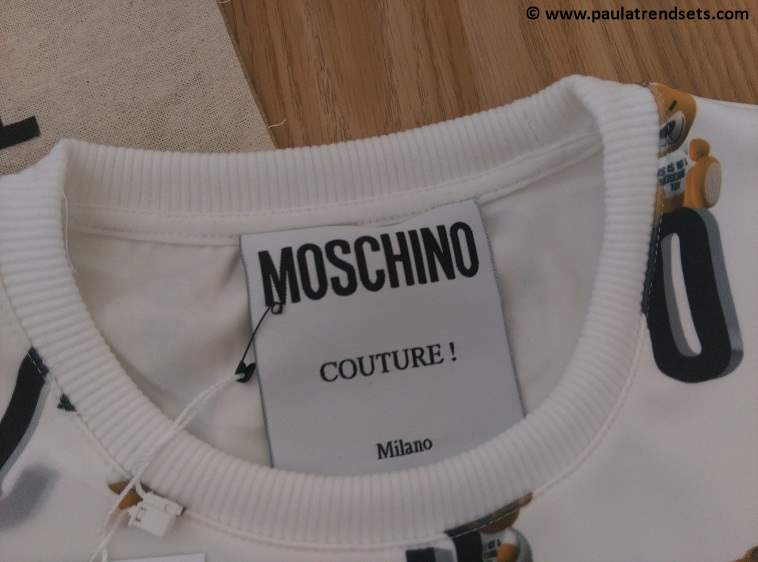 I was overjoyed yesterday when the "Express Elf Mail" (lol, yes indeed) delivered a beautiful new fashion gift to my door. Although I was not supposed to open this by New Year's Eve, I could not resist the temptation to find out what was inside – and it proved that somebody knows me only too well!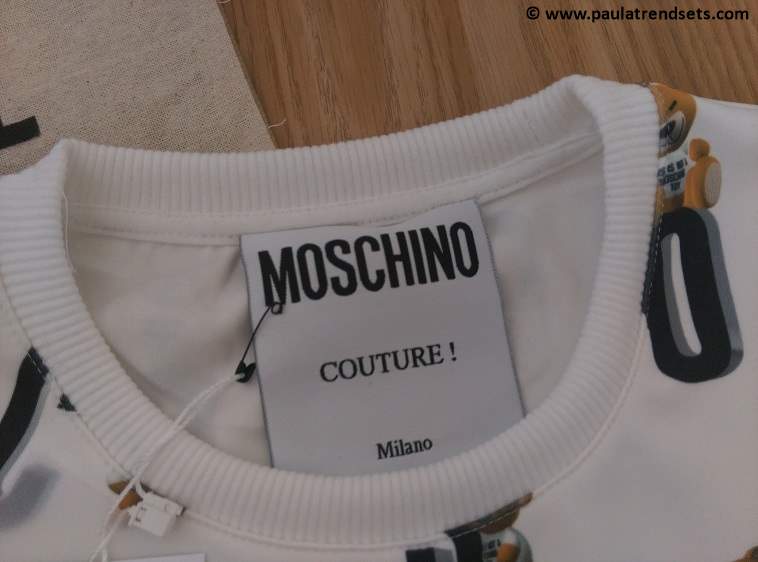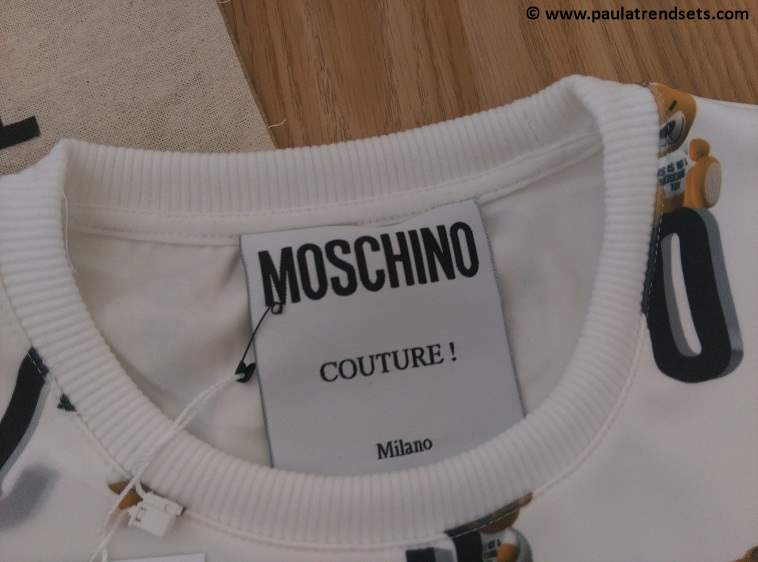 I am a Moschino fan since I was a teenager, but the love rose to new levels when the brilliant Jeremy Scott took over the artistic direction of the Italian fashion house.
So, the lovely gift was eventually a top from the bear-themed Moschino Couture Fall 2015 collection, in white color, which looks great on me in contrast with my brown hair. The cute Moschino bear is depicted posing and playing with the letters of the brand  while declaring on its own tiny white t-shirt that "This is not a Moschino toy".
The top's fabric is a silky soft, machine-washable polyester with a hint of elastane and a glossy finish.
I look forward to wearing it and sharing a shot of the complete outfit with you 😉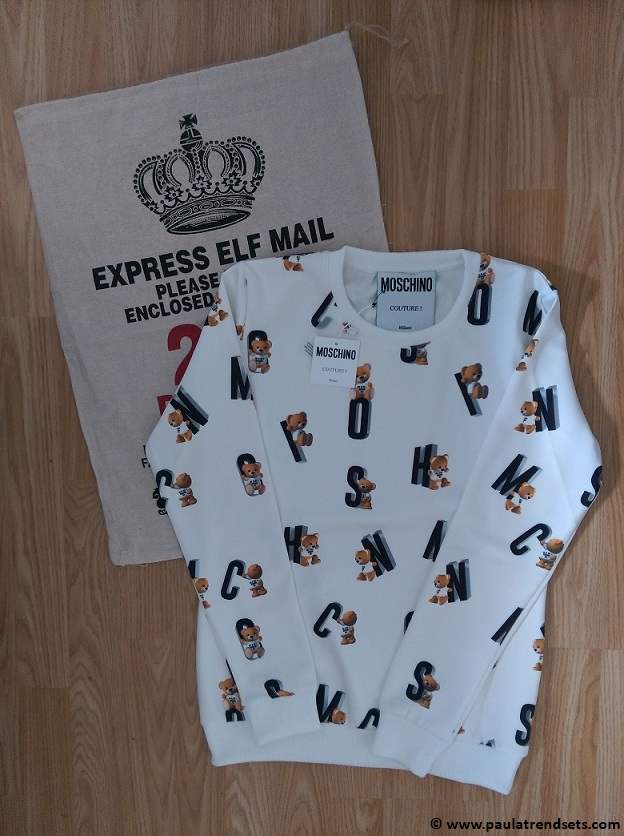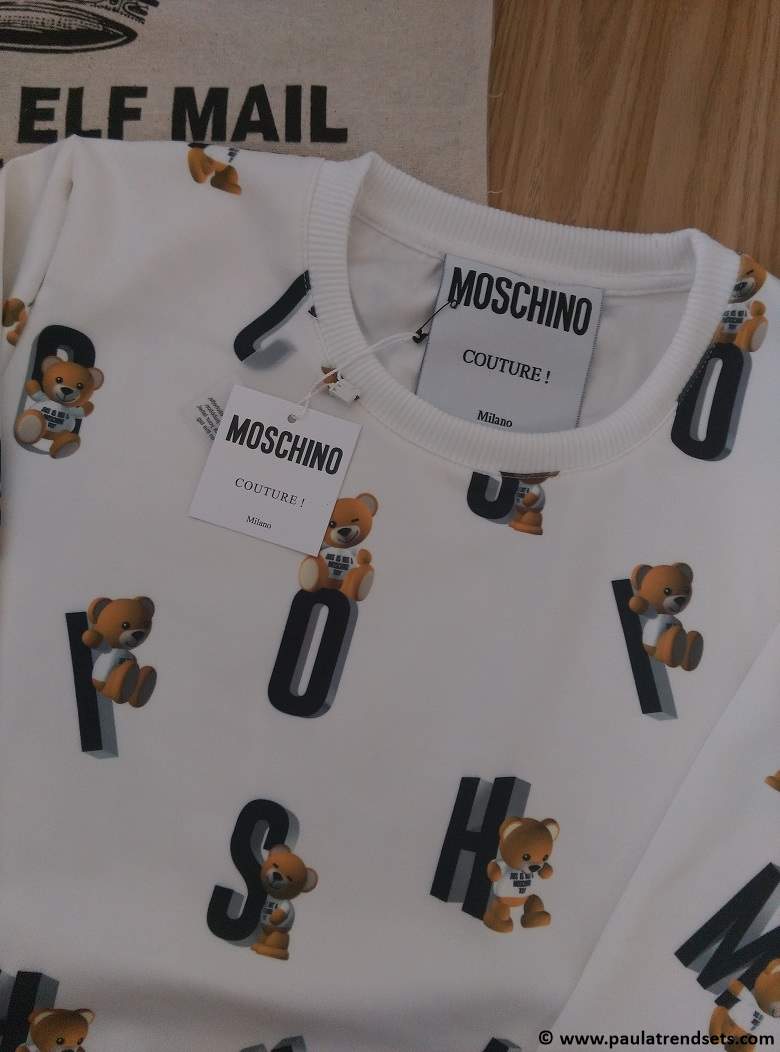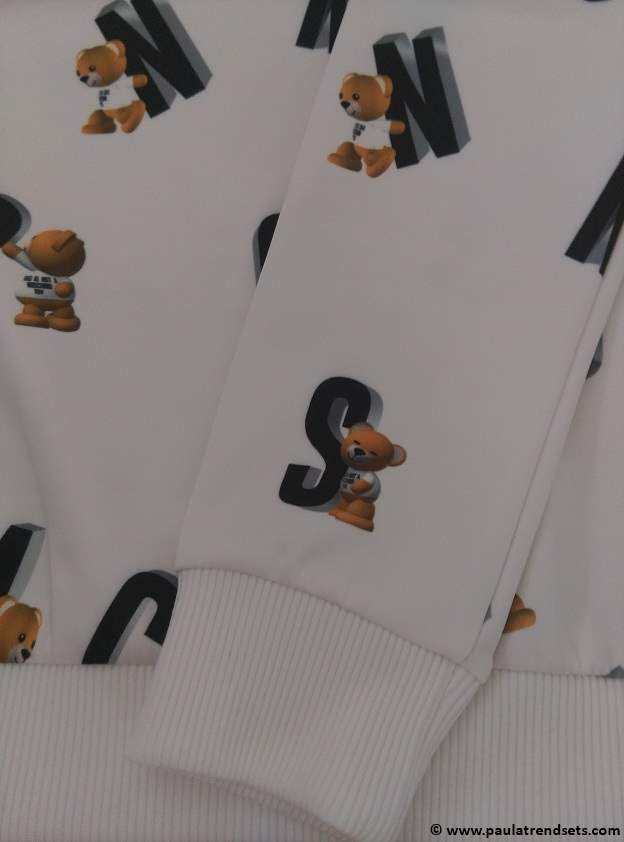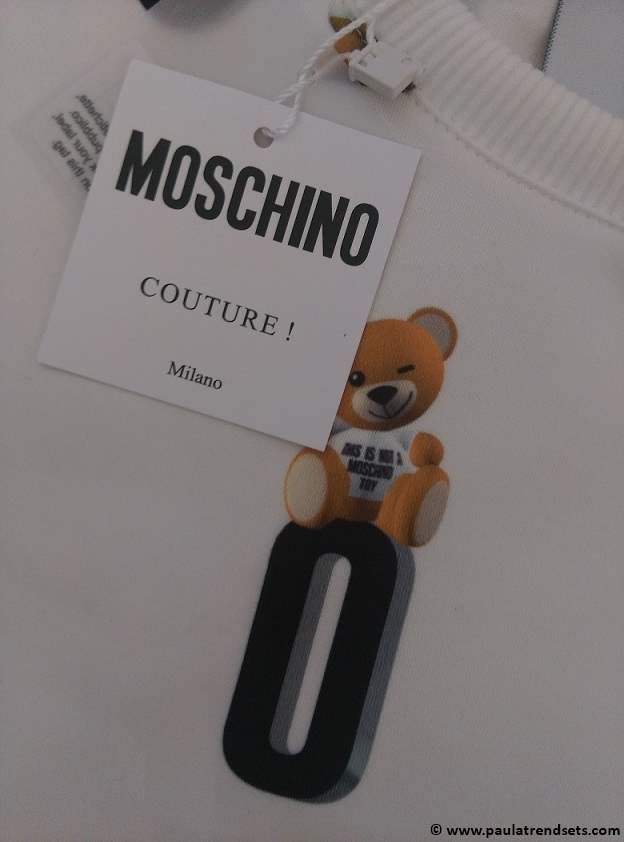 You may also like:
Moschino Cheap & Chic Fall Winter 2013 2014
Jeremy Scott Fall Winter 2013-14
Milan Moda Donna Fashion Week – Moschino SS13
London Fashion Week – Moschino Cheap & Chic SS13
NY Fashion Week – Jeremy Scott SS13