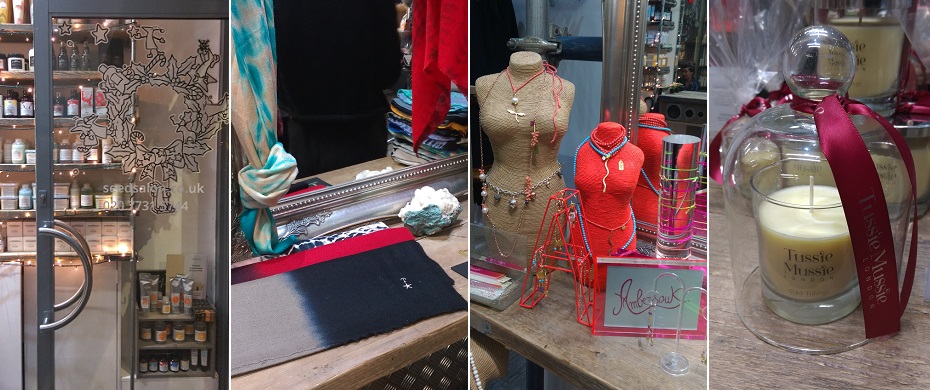 This year's Christmas shopping started for me on the 10th December from a cosy and warm shopping event at Seed Salon in Fulham, London. The event had everything it takes to lift the spirits after a long week and get you into a festive mood; wine, sweet treats, luxury fashion, beauty and home deco gifts.
Delicious mini mince pies with icing and canapes by Sarah Brooker welcomed guests at the entrance of the Salon.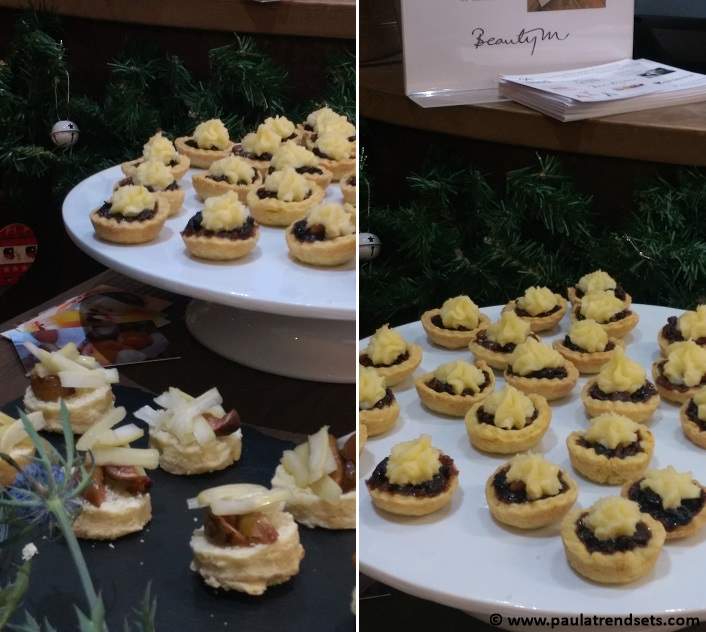 After this first taste of Christmas, an irresistible scent of burning candles by Tussie Mussie would drag you to the other side the room. The brand was inspired by the fragrant posies of the Victorian era, which were called Tussie Mussies and contained secret messages told through the flowers chosen.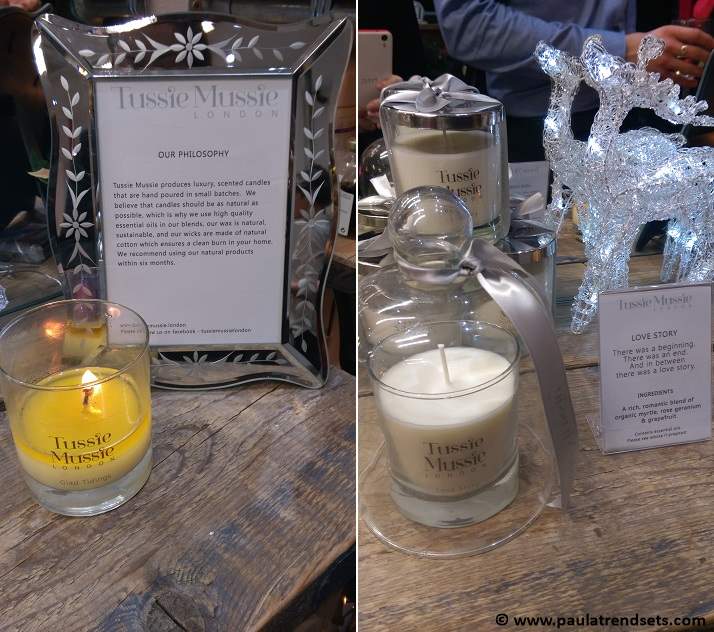 When my eye caught the special hair products Christmas gift packs, the Salon owners introduced me to the Davines ranges of shampoos and conditioners. They offered me a thorough hair type consultation and gave me samples to try at home before I could select my perfect Davines hair care routine.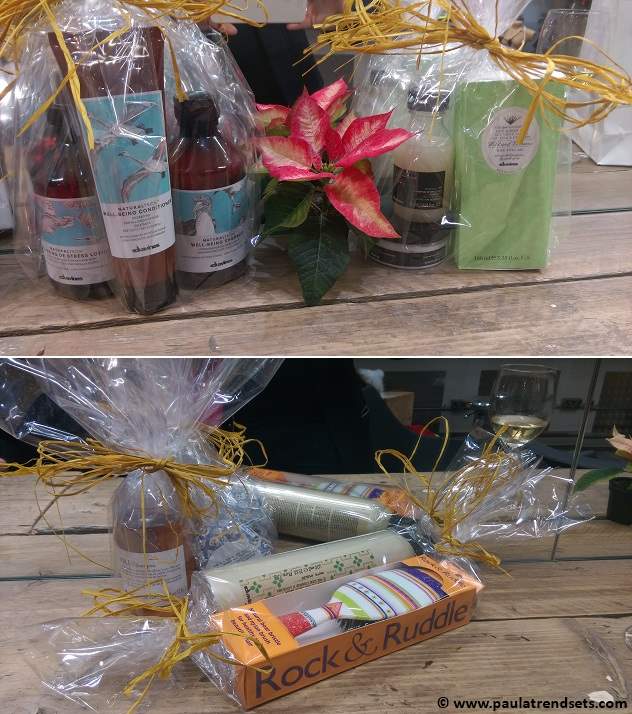 Stepping into the luxury fashion area a few minutes later, I was lost among the delicate forms, the sophisticated blend of precious materials and the bright colours of Ambersouk Jewelry. Jewelry designer Stephania Indelicato explained the stories and raftmanship techniques behind her latest jewelry collection inspired by exotic, faraway lands and cultures.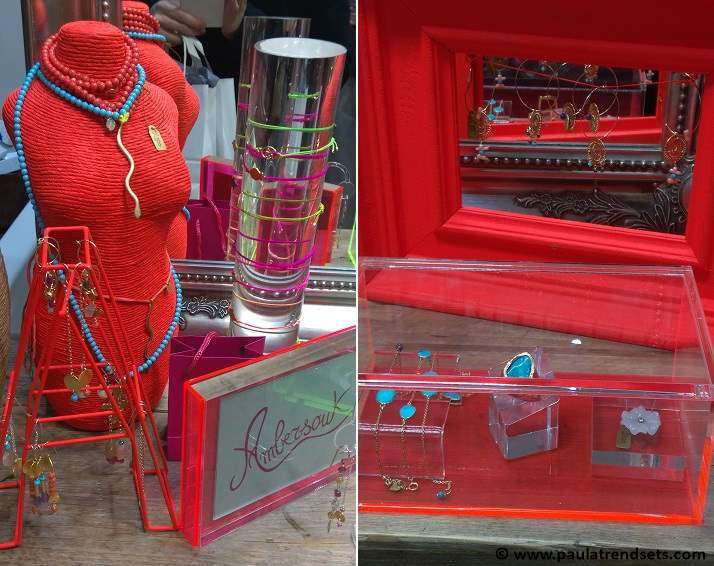 Speaking of bright colors, I couldn't stay away from So Choux by Sophie Gentarme. The label offered a box of 7 diverse mouth-watering flavors of beautifully decorated French mini macaroons.
And my next stop was fashion again. Tina Sparkle creates beautiful colorful designs on cashmere sceves using masterfully the technique of tie dye.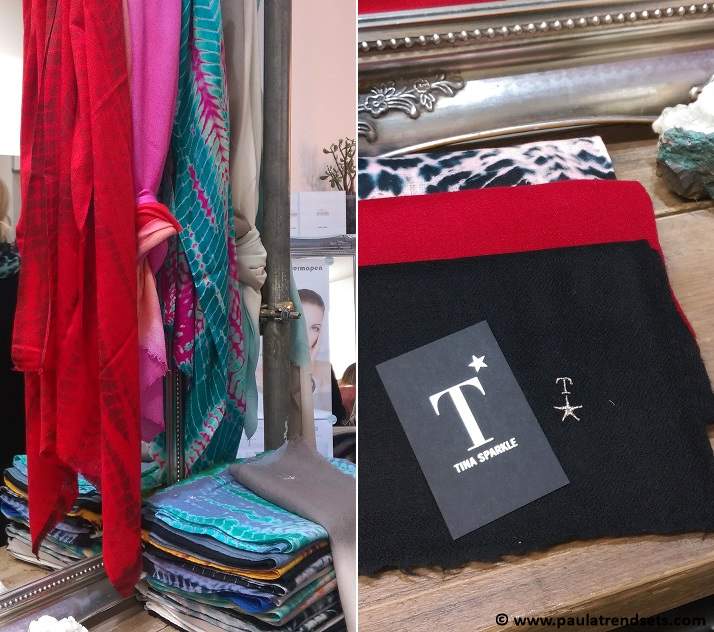 As my friend walked in who was going to meet me at the event, the evening closed with a glass of white wine by Circle Wine. The UK-based family business brings wines of distinction from around the world delivered to your door with a perfect personal service.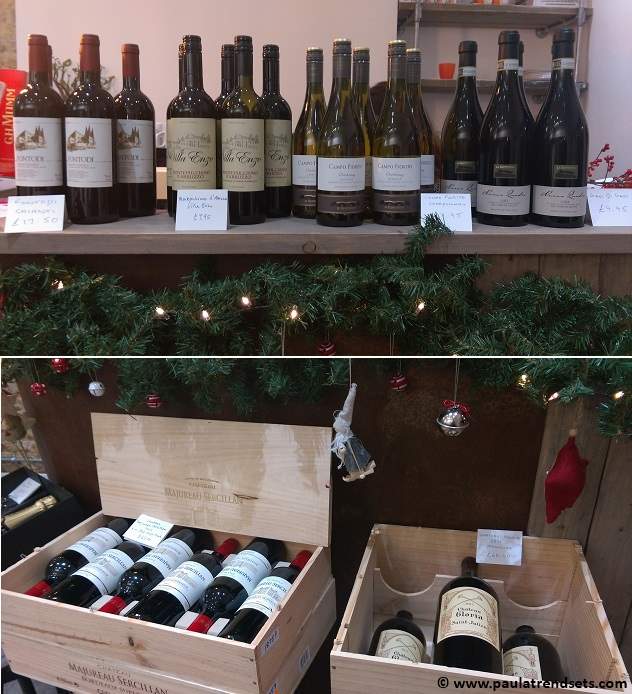 Cheers to you all and Happy Christmas Shopping! xoxo