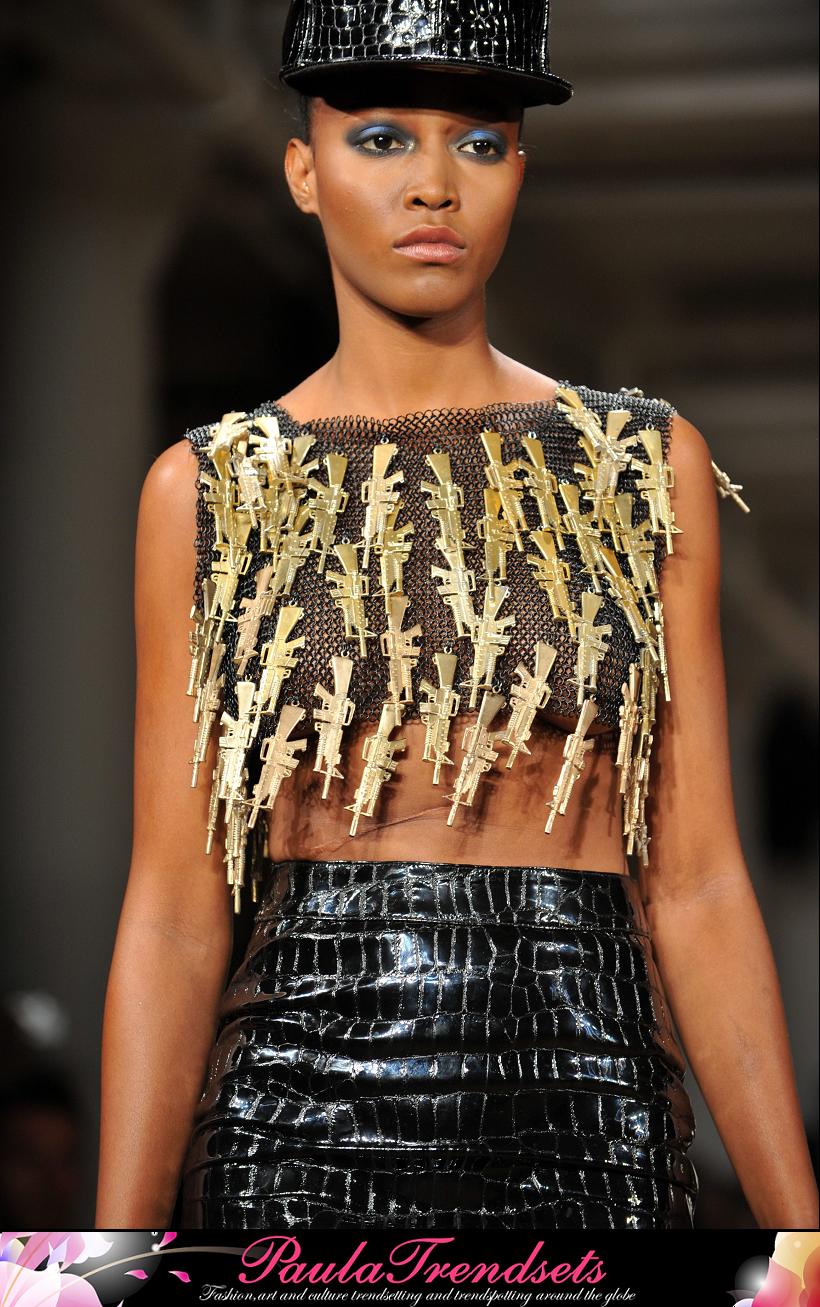 This one was the most inspiring collection and the most awesome, geniously unique concept I saw at New York Fashion Week this season, and I am saying so, even though I'm usually a fan of girlie collections and splashes of color.
I haven't read a press release on the collection yet but I can guess that designer Jeremy Scott was obviously inspired by modern-day desert warriors. The looks that we saw on the catwalk were clearly bedouin style, dominated by headscarves, nets and a lot of gold detail; nothing miserable or decadent on Scott's warriors.
[PHOTOS: EPA]
1. Women's styles…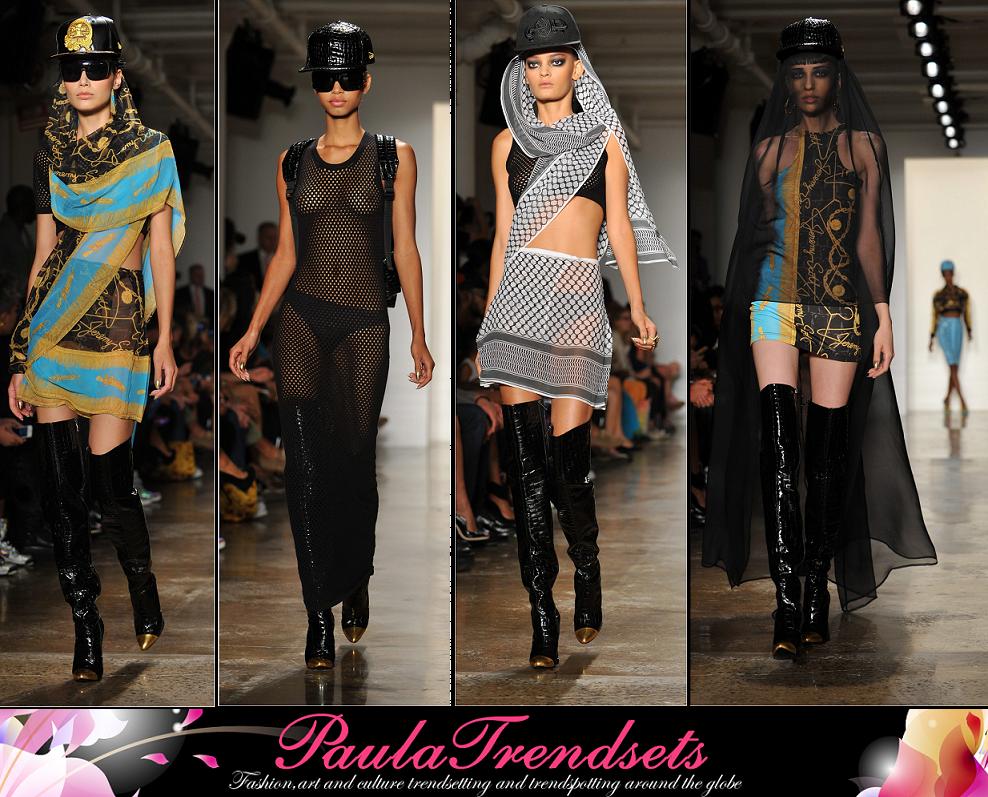 2. Men's styles…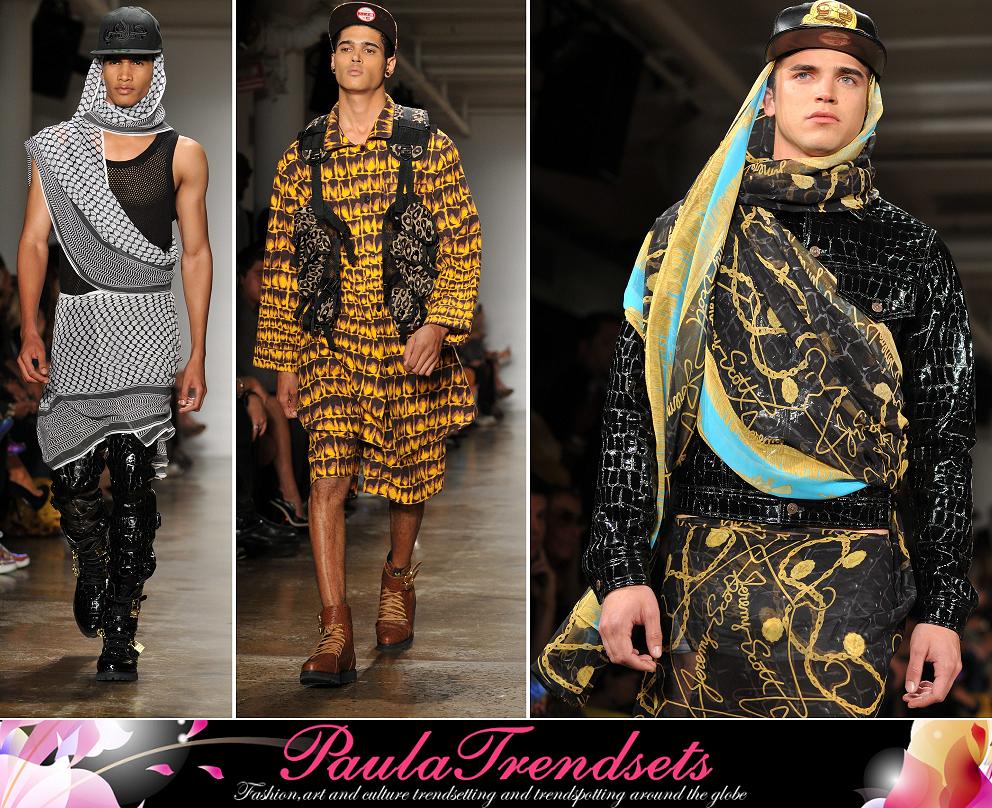 3. I'm not sure what that is…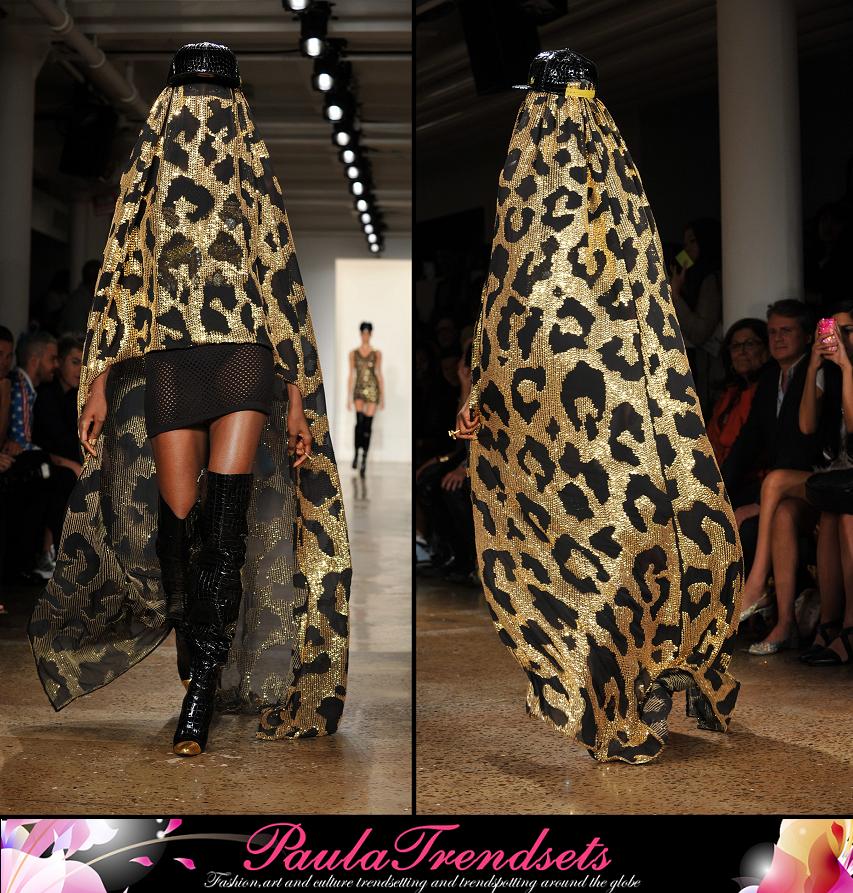 4. …but I can see it's made out of millions of hand-embroidered sequins and tens of hours of work to create it. Add net and gold nail polish.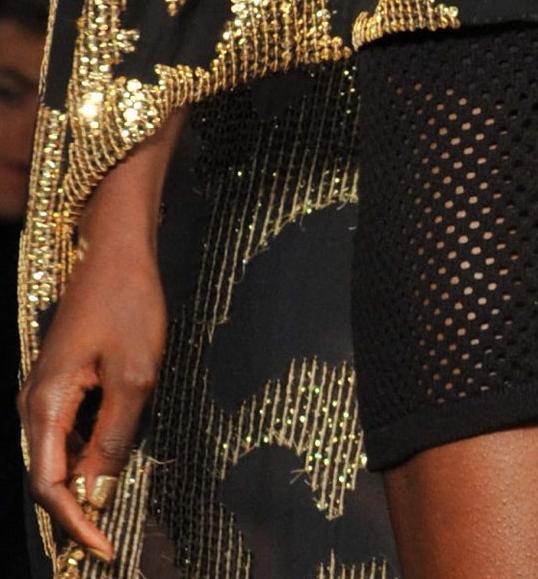 5. She's armed.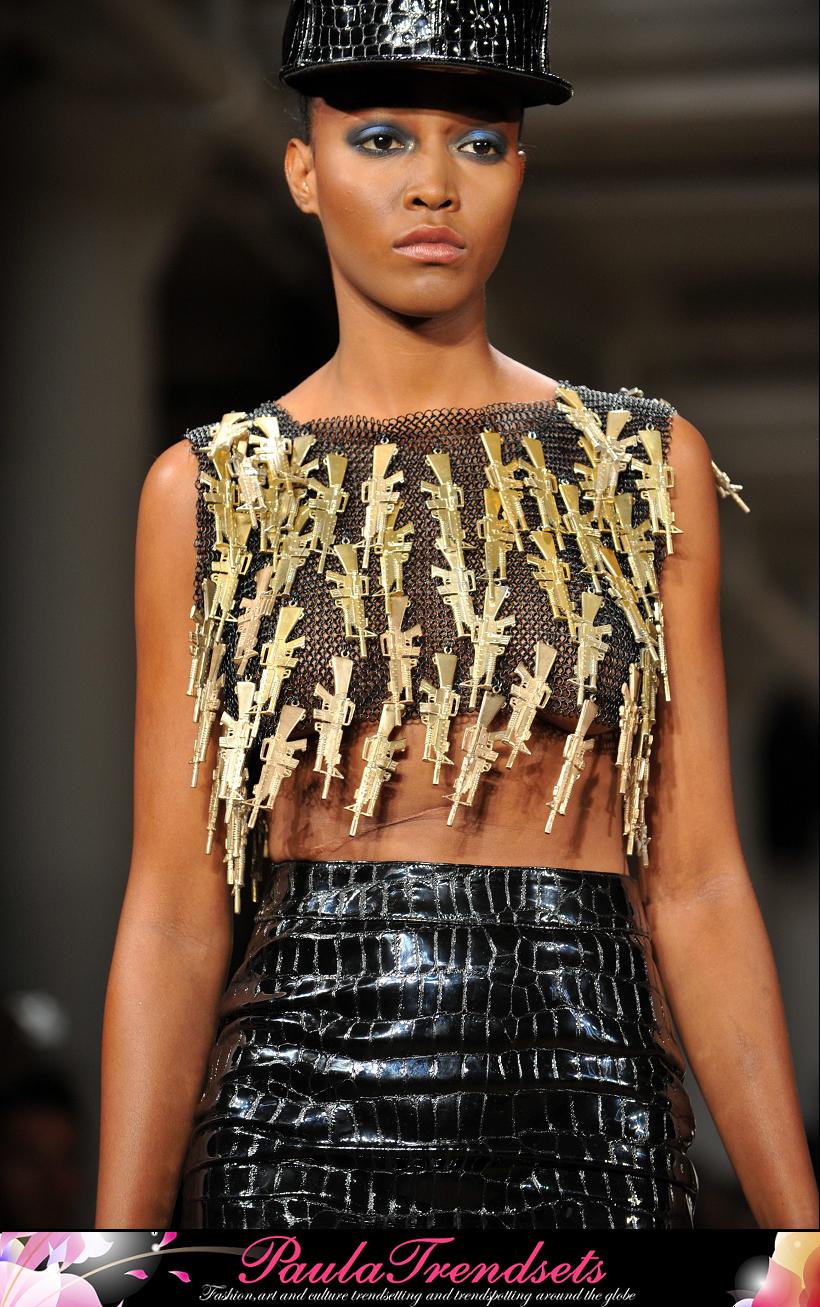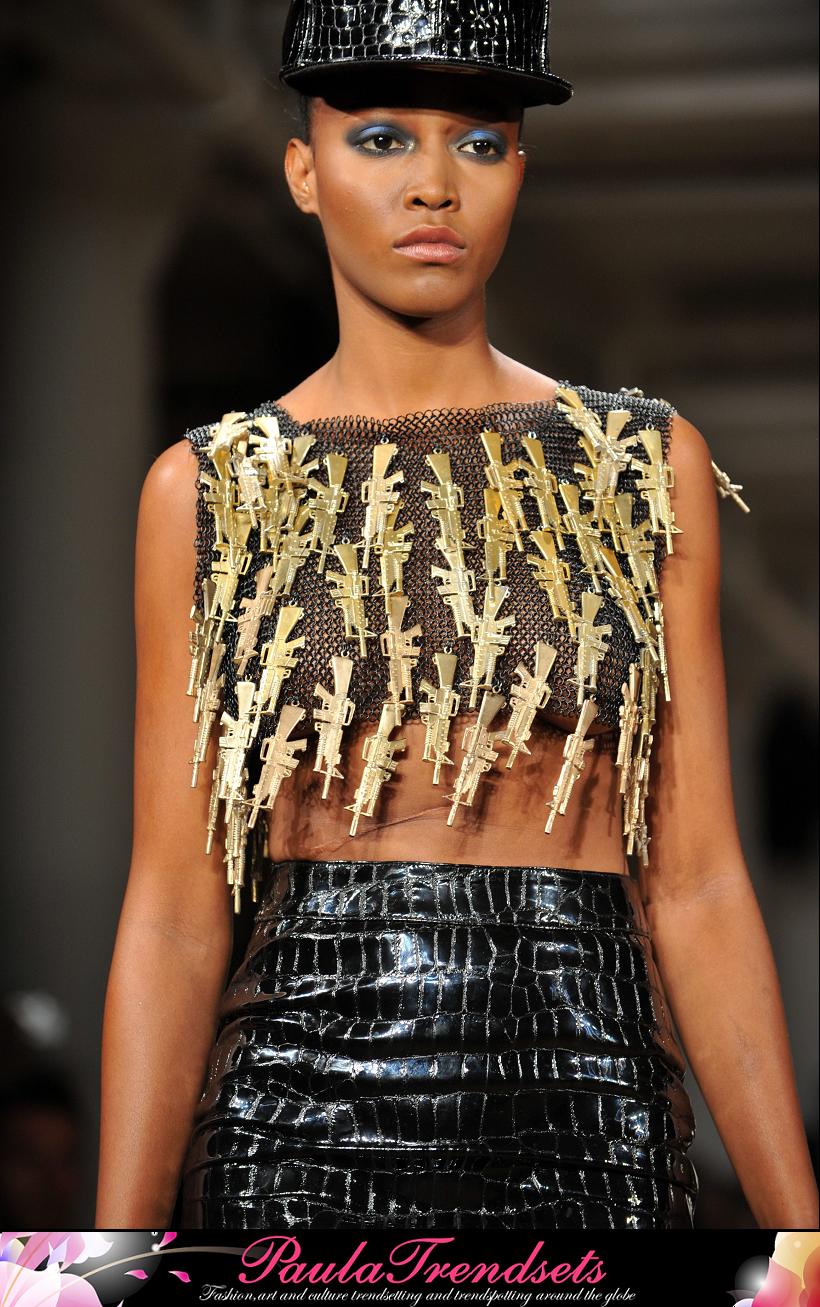 6. Gold bustier.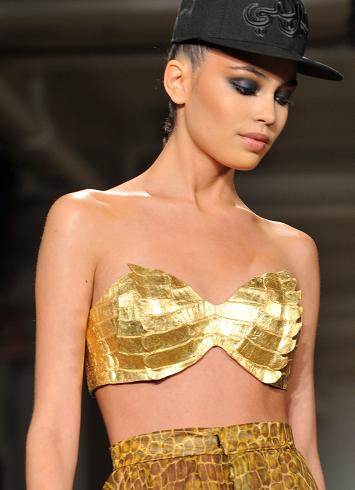 7. And here comes the corset dress. Just see the guys behind the model. They're so speechless.