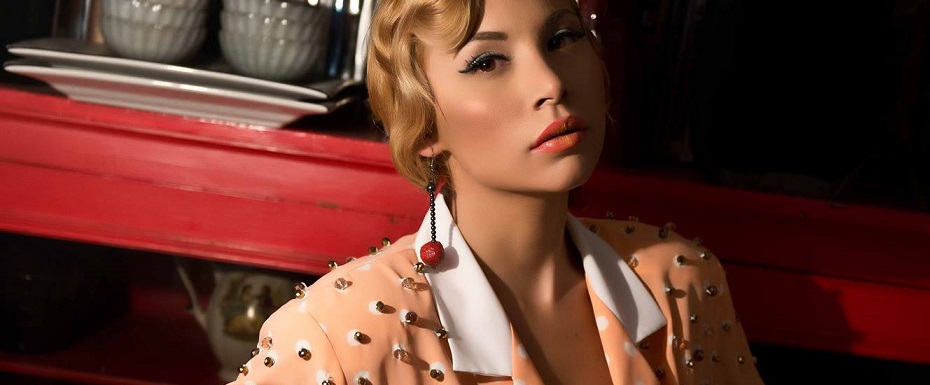 Up-and-coming singer Katerina Koukouraki is starring PaulaTrendsets' autumn vintage glam fashion editorial directed by Argiris Raftopoulos. 
The inspiration for this look came from the beautifully nostalgic decoration of one of Raftopoulos' friends home; an appartment packed with stylish collectibles of past decades which set the perfect environment for a vintage fashion editorial styled around this autumn's fashion colors trends.
"The mix and match of elements from different decades was focal to the fashion styling of this look, elegantly adding striking details everywhere from head to toe", says Raftopoulos.
The outfit features a satin, high-waisted, mid-length full skirt with vintage floral patterns, matched with a bejewelled, shoulder padded, white polkadots, pastel orange shirt with a two-tone collar designed by Ilias Wia.
The doll like makeup and plump lips gave a pin-up feel which was sartorially supported by knot-tying the shirt high instead of setting it neatly.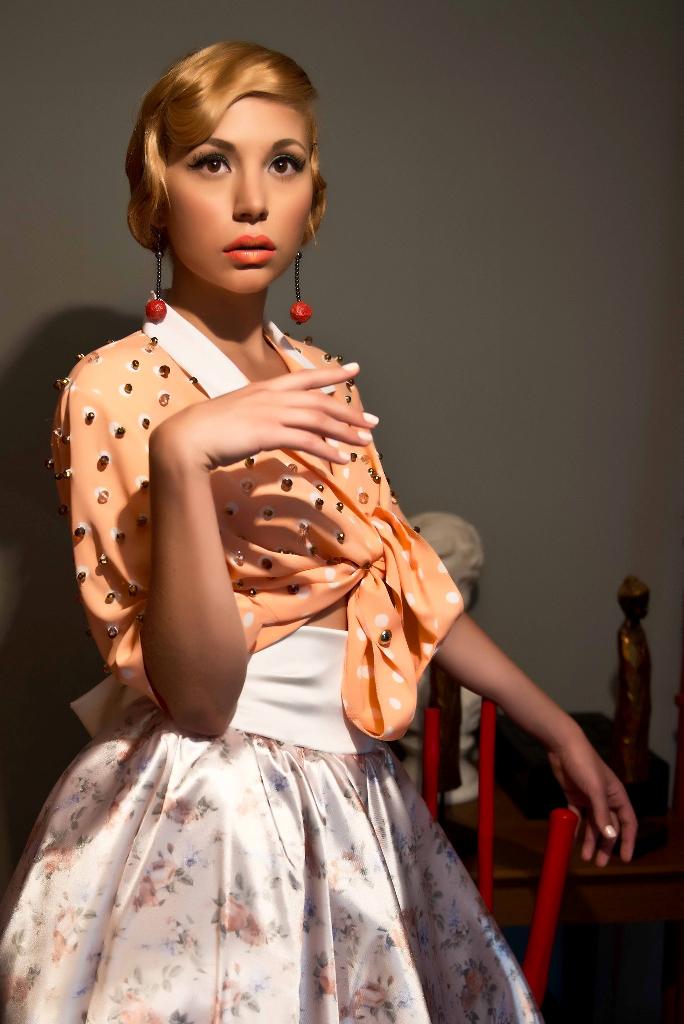 The accessories were carefully selected to accentuate the subtle colors of the outfit with a warmer shade of orange; a head-turning color between red and coral. A pair of open-toe high-heel platforms were matched with same color earrings by Michalis Sparopoulos.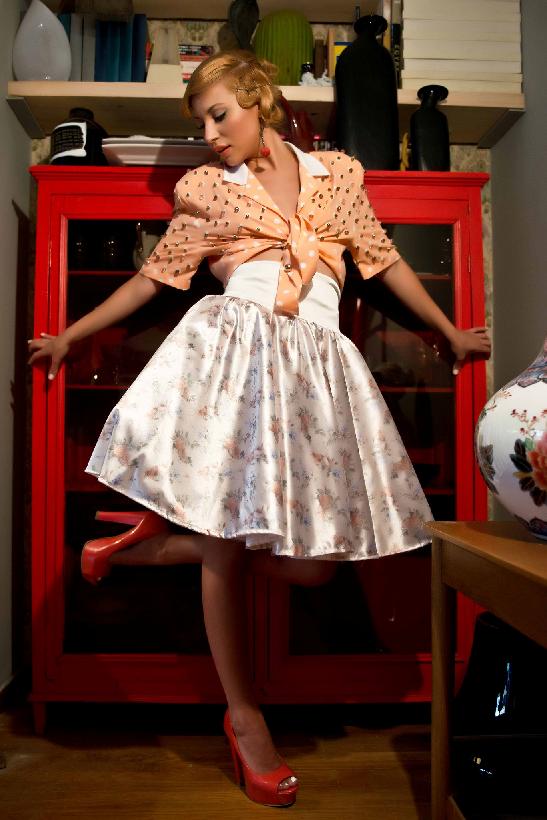 The look was complete with the 1920's vang hairstyle which hits back in fashion this season, and a doll like makeup highlighted with a peach lipstick
and a pastel mint eyeliner.
[See details of the makeup tutorial]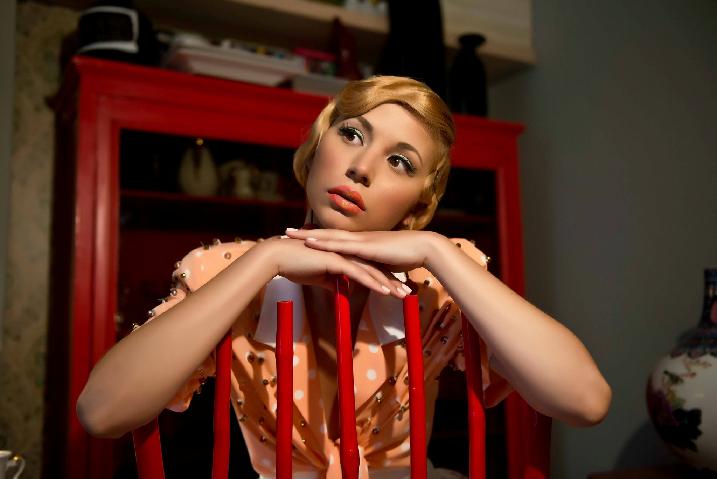 Credits
Photographer : Apostolis Anastasopoulos
Creative Director : Argiris Raftopoulos
Hairstylist : Argiris Raftopoulos
Makeup Artist : Despina Papaioannou
Assistant Hairstylists : Marinaki Georgiou, Grigoris Panagiotou, Roula Tselenti
Jewellery : Michalis Sparopoulos
Clothes Designer : Ilias Wia
Model: Katerina Koukouraki