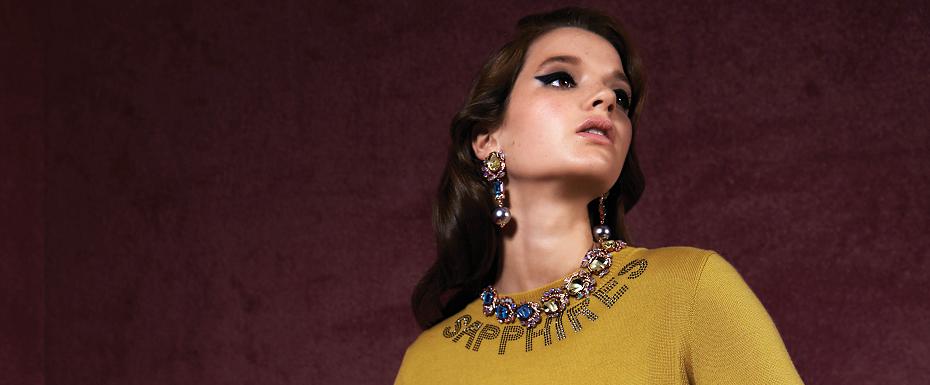 MAWI has just unveiled its Autumn/Winter 2015-16 collection campaign, Rebel Royal.
As I had reported from London Fashion Week last March, the world-renowned jewellery brand debuts in women's fashion apparel this coming season three years after launching its first spectacular MAWI handbags collection.
The Rebel Royal campaign beautifully combines all three MAWI lines (jewelry, handbags, knit tops) showcasing an enviable luxurious style for the winter season.
Iconic, vivacious, defiant; MAWI's Autumn / Winter 2015-16 collection is at the height of luxury.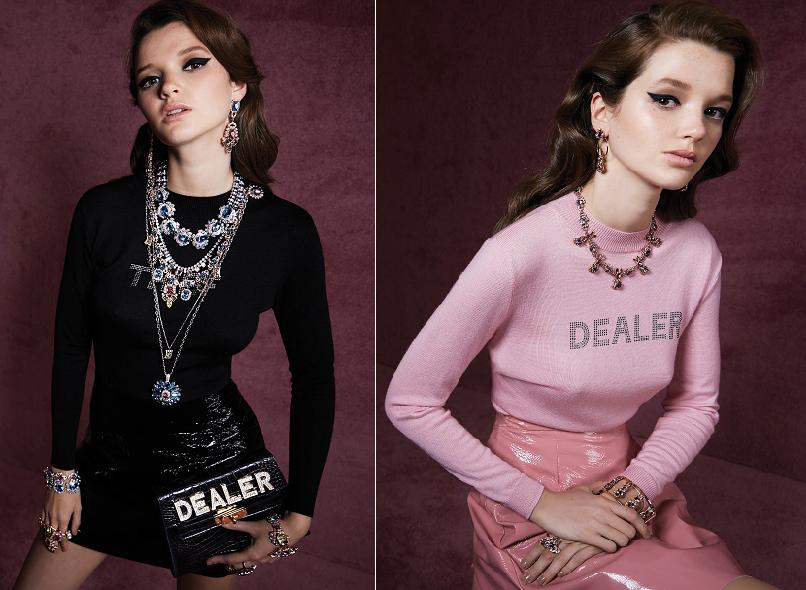 A vision of conservative glamour clashes with chichi rebellion in a fusion that is guaranteed to turn heads and get tongues wagging. Placed in a plush, soft set of candy pink, the MAWI woman misleads with innocence, then reveals a subtle sultry edge with stacks of alluring gems; her body brandished by slogans.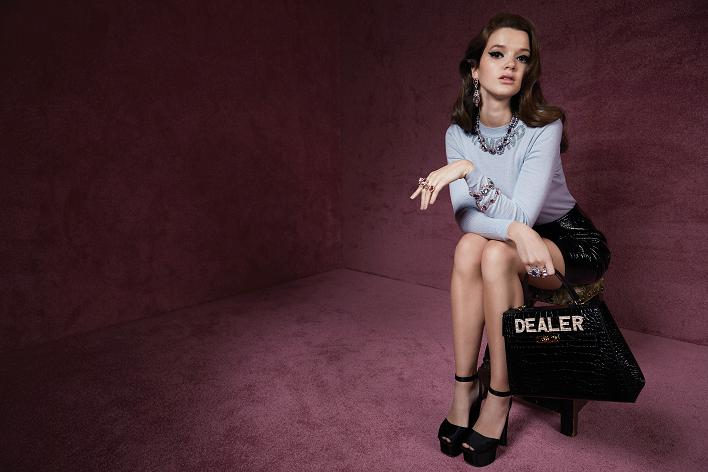 REBEL ROYAL pays homage to urban glamour, invoking images of former dynastic glory and injecting them with MAWI's gritty British handwriting.
The collection embodies opulence and rebellion with a chic, majestic appeal. Regal rocks inspired by the Royal Crown Jewels fringed with Swarovski prisms bedeck chunky rings and delicate droplet earrings, all playfully tagged by their twinkling stones.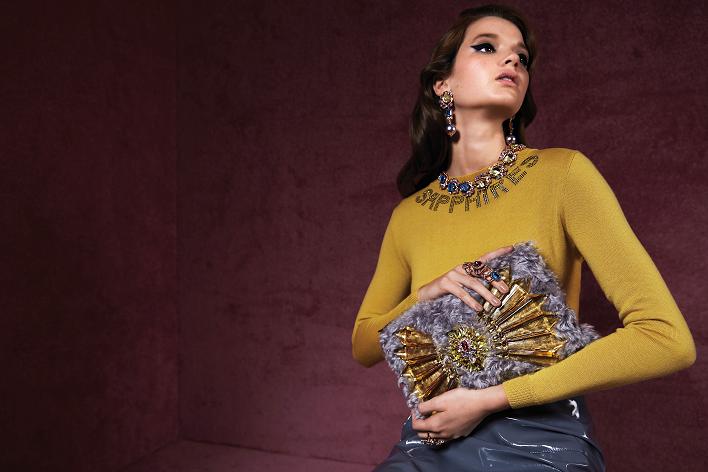 Luxe cashmere knits emblazoned with Diamond and Emerald slogans and imperial Elizabeth bags in mock-croc unify the look, brandishing the wearer a DIAMONDS DEALER or EMERALDS THIEF.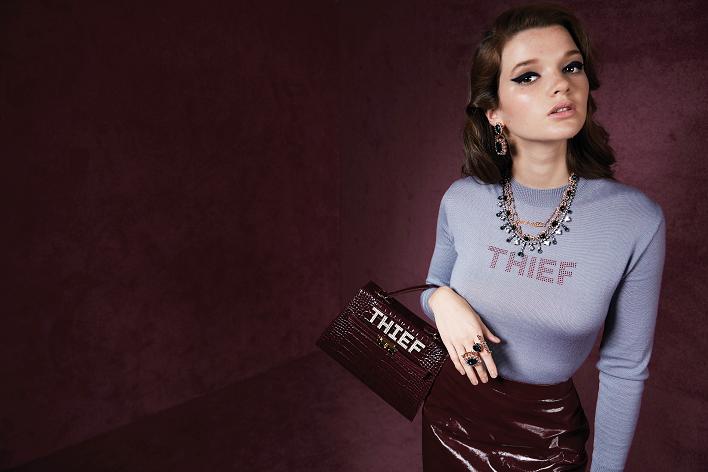 DUCHESS gems are as pale as the winter bloom where iridescent pastel jewels of iced yellow, glacier blue and pink cherry blossom are trimmed by an antique array of glitter-lavished sparkle.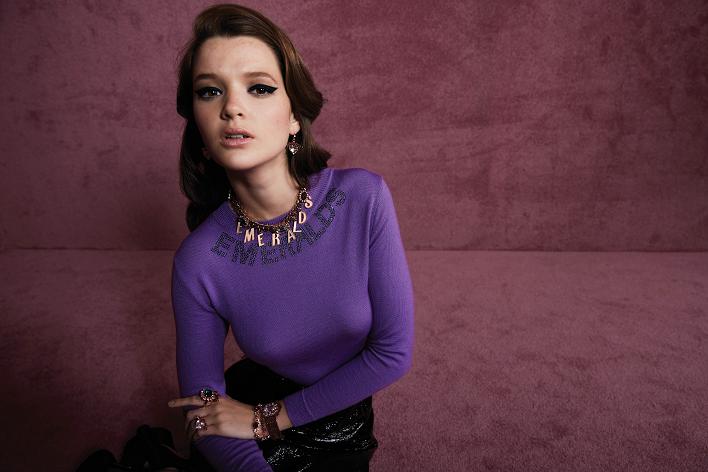 BUNNY LOVE is composed of dewy amethyst bunny motifs that subtly complement intricately carved chains. These are punctuated with weaving Swarovski formations, dazzling crystals and dark, brooding pearls.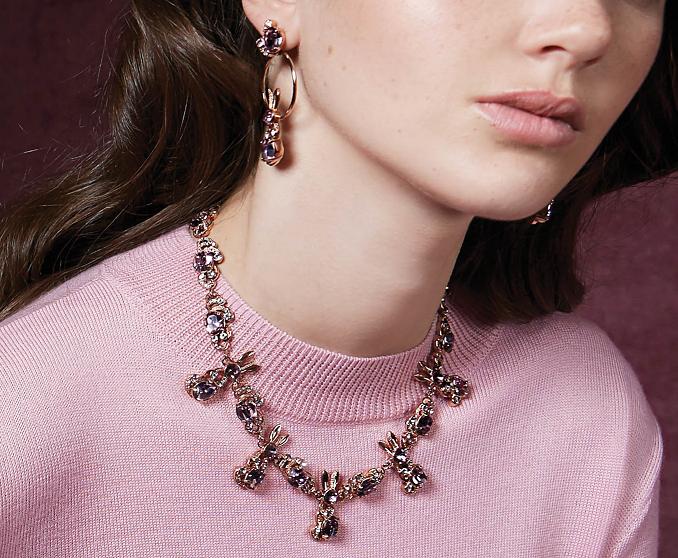 Pink and playful, yet daring and unabashed; MAWI continues to provoke the fashion scene with its innovation and wit – do you dare to wear?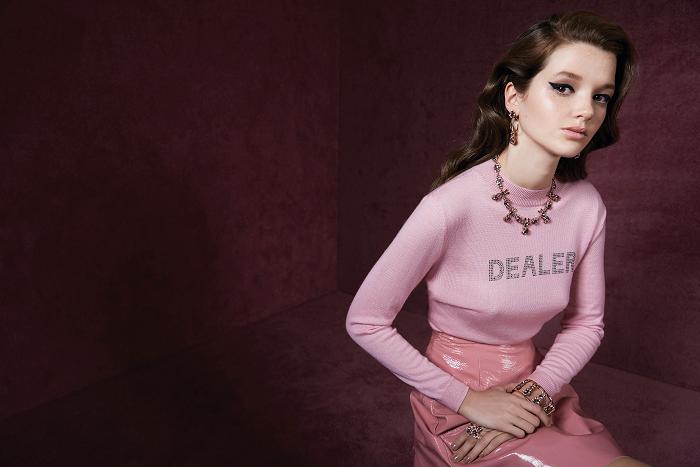 You may also like:
Thorn de Fleur and the new MAWI fluffy bags