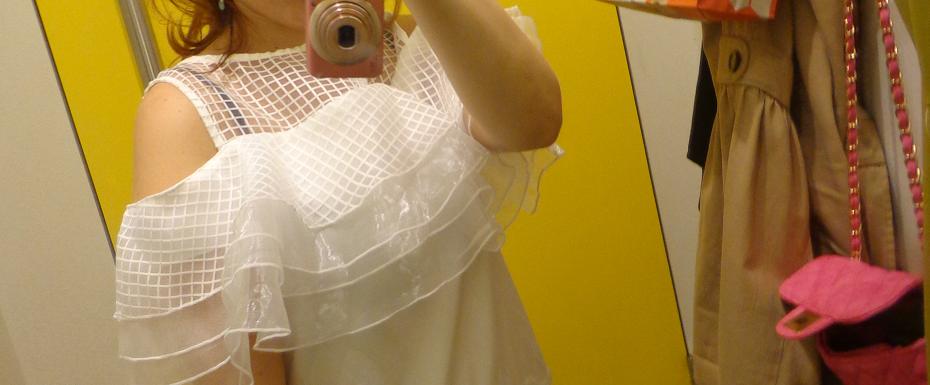 My skinny jeans have always been my favorite piece in my wardrobe. I love their versatility and resistance in time, place, and circumstances. More than any other kind of trousers, skinny jeans
 can be dressed up or dressed down according to your mood, style, and occasion.
You must have found yourself in a situation when you only have a few minutes to change into something more glamorous after work for a social gathering or even for a date. This is one example to show you how a statement top can upgrade your jeans outfit in seconds with no effort.
I had bought this white net top with iridescent ruffles by Twist X Turn at TopShop and I found these pictures from the fitting room in my files the other day – a black bra strap shouldn't be showing when you go out in this, but I am sure you already know that.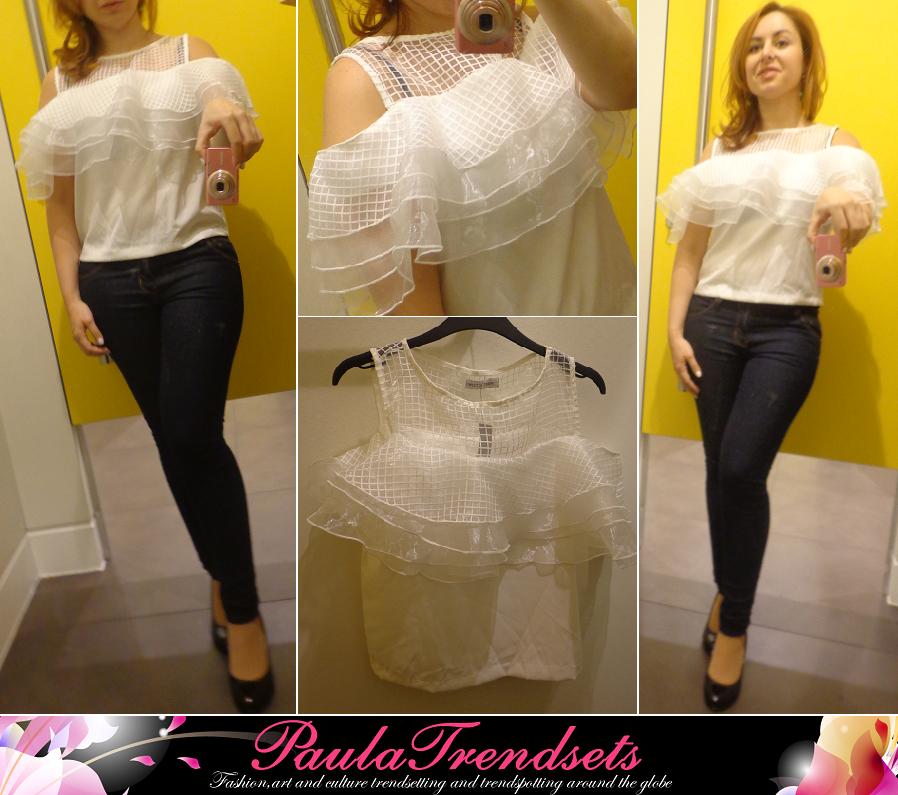 See how feminine and high-end the outfit looks with a simple medium heel, thanks to the juxtaposition of the figure-hugging skinny jeans to the extravagant volume and out-of-the-ordinary design of the top. Although I bought it about a year ago, it still turns heads every time I wear it.
Next time you need a quick outfit change, try swaping your tee or shirt with a statement top for instant outfit fabulousness -like this flattering lacey peplum top I picked for you.
Stylla Ladies Sleeveless Embroidery Floral Lace Flared Peplum Crochet Top

Not sure how to choose a statement top? Don't worry, I got it all sorted for you here.