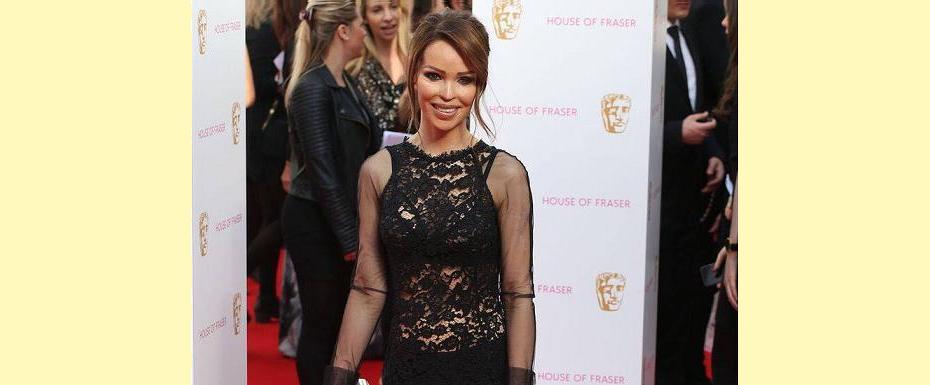 And yet another style of the few selected we presented to you from LFW in March gets picked-up ahead of season by a celeb.
Although we saw a few black see-through dresses on the BAFTA TV's red carpet last night, I wanted to share with you this one outfit because I consider it to have been the most elegant and sophisticated, prettily balanced between chic and revealing.
Katie Piper was wearing an astounding see-through Kolchagov Barba gown from the AW15 Nightfall Collection for her entrance at the BAFTA TV red carpet. The dress was commissioned and made to measure using black Solstiss corded lace. 
This is the first piece from the AW15 collection designed by the young duo to be seen on the red carpet before the commercial launch which will be in September 2015.